When looking at the US Open statistics, it is not surprising to see that Gary Woodland was successful. His combination of driving, greens in regulation, and putting were all in the top 20.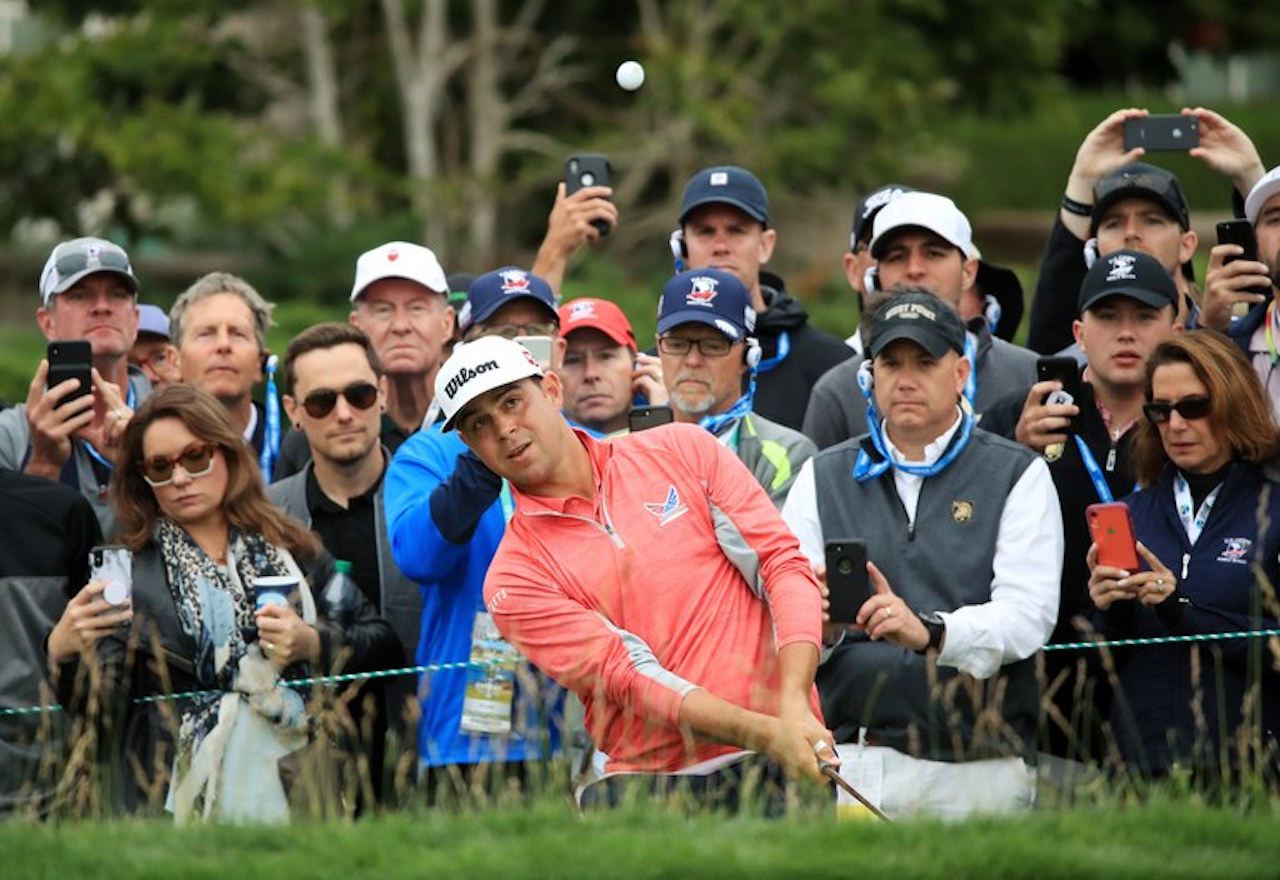 Woodland and Brooks Koepka represent a new era of golfer. They are tall and powerful, but with a deft touch around the greens. Woodland's chip off the green on No. 17 on Sunday was probably the shot that clinched his victory.
There were some other interesting factors at Pebble Beach during the week. We take a look at some of them below.
Putting Wins Majors
Gary Woodland could always bomb the ball, but it was his putting that usually let him down. Before the US Open, he ranked 150th on the PGA Tour in putting.
At Pebble Beach, however, Woodland put in the work, and his flat stick rewarded him. He was tied for 19th in putting for the week. He also was second in sand saves.
Crediting the improvement to putting coach Phil Kenyon, Woodland said the two have figured out his mechanics, and he was excited by the difference.
"You feel like you're out there searching," Woodland said. "And that's a big deal for me now. I know we have my stroke where I want it. I'm not searching anymore. "Now it's more about learning the speed, learning the greens. I'm not focused on my stroke. And that's a big deal with confidence."
Brooks Koepka Major Threat
Though he didn't win his third consecutive US Open, Brooks Koepka showed he will be a factor in major championships for quite some time. Consider his record at the majors. Since the 2016 US Open, he has finished out of the top 20 only once, the 2018 Open Championship, where he tied for 39th.
Even more remarkable is that other than the Open Championship last year, he has finished either first or second in the last five majors. The last time he missed the cut was the Open Championship in 2013.
Bettors should beware that the upcoming Open Championship is his worst major results wise. His highest finish there was a tie for sixth. He is the favorite for the July tournament at 6/1.
Woods' Window Closing?
Though Tiger Woods had some flashes of brilliance at Pebble Beach, he showed that he is clearly not the same golfer he was 19 years ago when he dominated the event in what could be the most impressive US Open victory in history.
Woods is now 43-years-old, gone through four back surgeries, has two kids, and a whole host of business and charitable interests. Simply put, his priorities have changed. Golf isn't first anymore, and that isn't necessarily a bad thing.
The fact that Woods won the Masters in April was nothing short of miraculous, but consider that an anomaly, not the norm. He finished 11 strokes behind Woodland, and after a bad start in the final round, where he made bogey on four of the first six holes, fought back to get to 2-under.
"It was just a matter of can I somehow get it back to even par for the day and the total," Woods said. "And that was our goal."
Mickelson's Window Slammed Shut
While Woods's chances of winning another major are slim, Phil Mickelson showed that his odds of winning a major are pretty much nonexistent. The 49-year-old is one year away from being eligible for the PGA Tour Champions, and played like it at the US Open.
Mickelson had one round at par or better, finished at 4-over par for the tournament, and was never a factor. He has finished second at the US Open six times, but there won't be a seventh. That major, and the others probably, will elude him.
"Well, I don't know what else to say. It's not like I'm going to stop trying," Mickelson said. "I enjoy the challenge. But I thought this was a really good chance for me. I just didn't, I didn't putt my best, I didn't chip my best."