Speculation is flying about where Conor McGregor will fight next, and the theories are frustrating the UFC and MMA fans alike. Rumors have the Irish lightweight champion planning another battle against Floyd Mayweather — but this time in the Octagon — as well as meeting up with Manny Pacquiao for a fight in the ring. It's sometimes hard to differentiate between pre-fight preparations and a pugilist fantasy.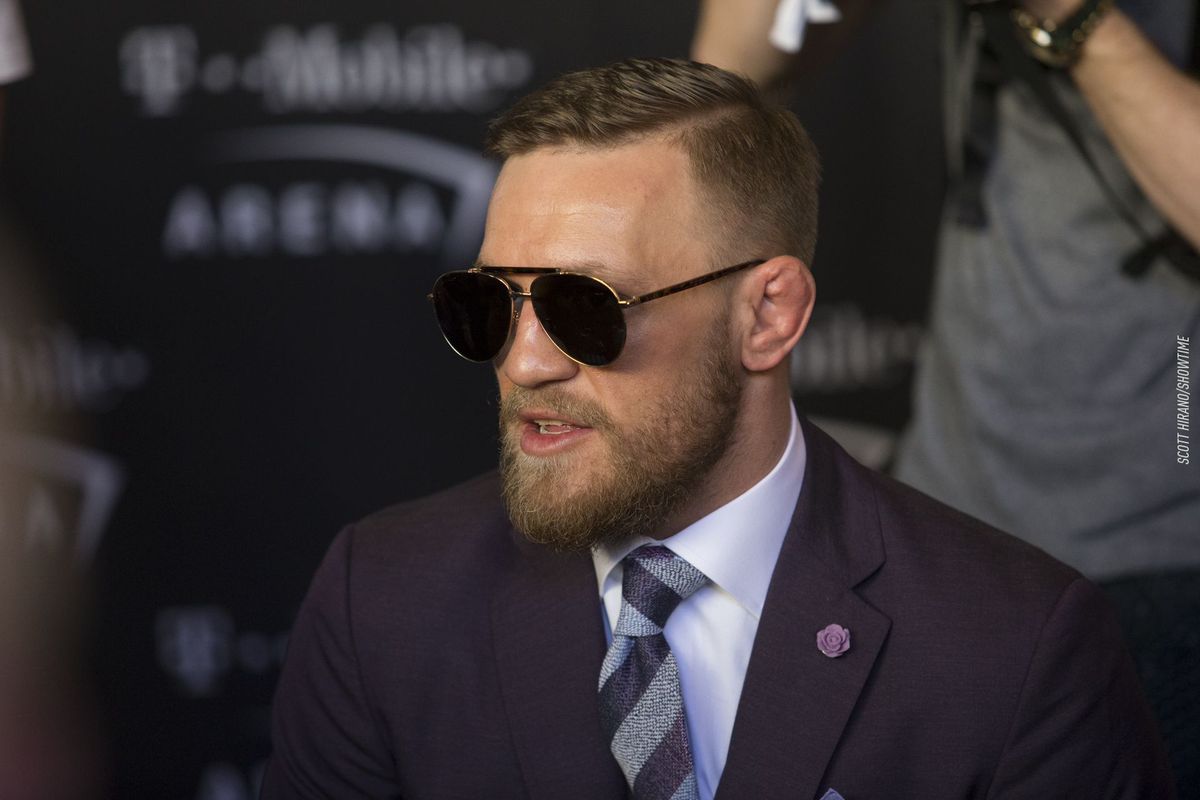 No one can tell for sure what McGregor's next move will be, but if he doesn't have a UFC fight lined up by April, he may be stripped of his title that he has not defended in 15 months.
One of the contenders for that title, Dustin Poirier, told MMA Fighting that he believes McGregor should and will lose his belt.
"I think they're stripping Conor here, and they're going to fight for the real belt," Poirier said.
By the real belt Poirier meant a battle between interim lightweight champion Tony Ferguson and No. 1 challenger Khabib Nurmagomedov at UFC 223.
Possibility of Fight in Octagon or Ring
UFC President Dana White keeps hinting that the possibility of McGregor facing Floyd Mayweather at a UFC event is a real possibility. He told UCF Tonight that the deal was a fight between both in the different mediums.
"Floyd said leading up to the fight with Conor that he would do both," he said. "We'll see what happens. Obviously, the only way making that fight again makes sense is if he comes into the Octagon. We went over and boxed him – the UFC and Conor McGregor. Now it's time for him to reciprocate and come fight in the Octagon."
If Mayweather did he would be a significant underdog, just like McGregor was when the two boxed at T-Mobile Arena on Aug. 26. "Money" would be a +550 to win, while McGregor would be a -900.
At least one internet betting site that has odds on McGregor's next opponent doesn't mention Mayweather. The field, which he would be a part of, is +800. The most likely choice is Nate Diaz at +200, followed by Nurmagomedov at +250.
Manny Pacquiao said McGregor will bypass UFC and possibly box him in April. The former welterweight champion said he reached out to McGregor about a match in April. Sports books have that possibility at 33/1.
McGregor Mum on Future
But the brash brawler has been uncharacteristically quiet about his future plans. He has not had any public comments on what he wants to do next.
His social media accounts have been littered with pictures and posts about past victories and events. The stroll through memory lane continued on February 8 when on Instagram he marked his fifth anniversary with his first contract with the UFC.
"Five years ago today, I signed a contract with the UFC," he wrote next to a picture of him training. "When the call came, I would have been having full on straightener's in some warehouse with a cage in it. Today, five years on, and 100s of millions later, I am still at it."