Antonio Conte said he was "disturbed" by the coverage in the English media of an interview he gave in Italy. Tottenham has asked him to stop talking to Italian outlets as a consequence.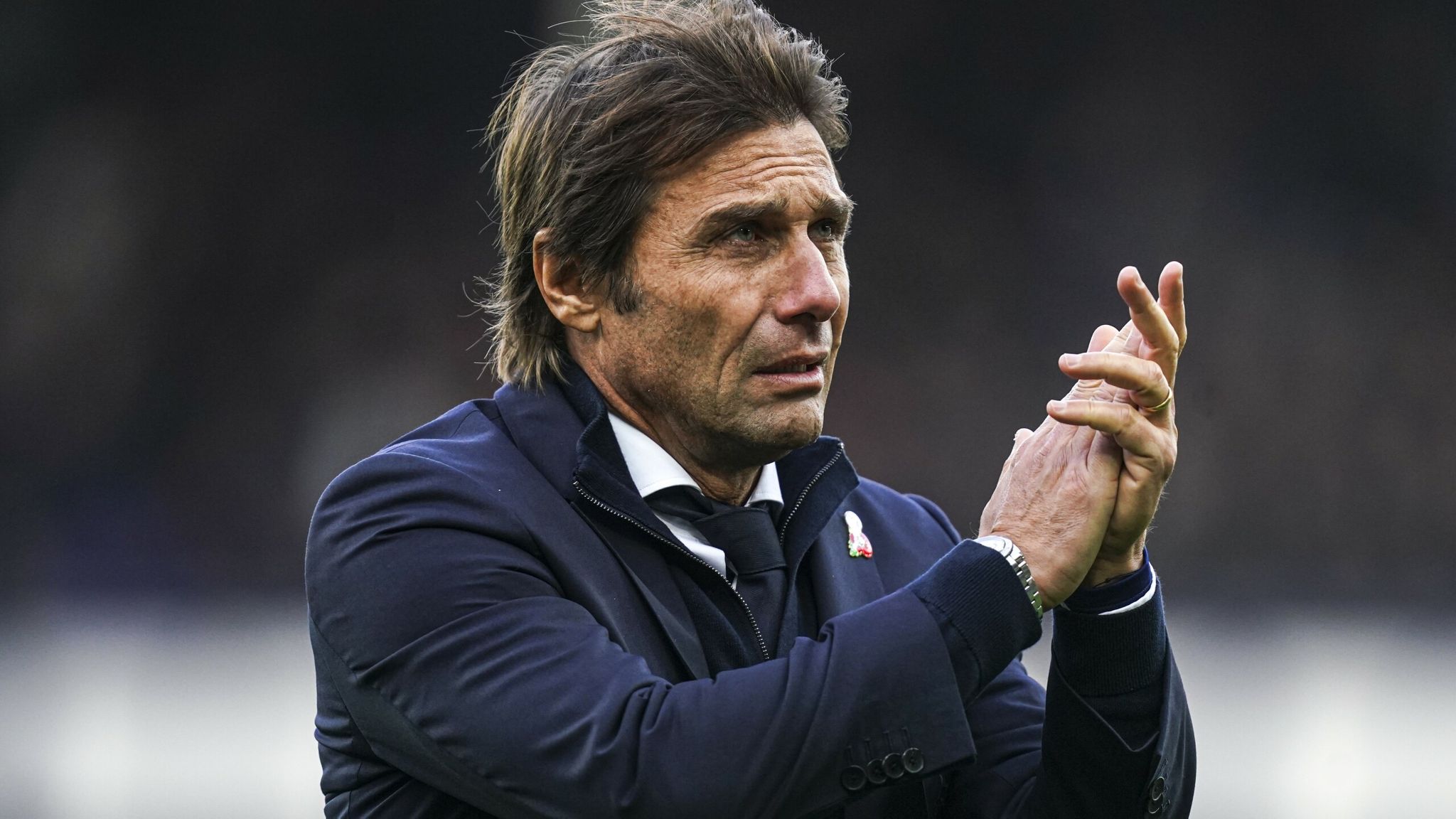 During his talk with Sky Italia, Conte said that the Spurs squad "maybe, on paper, weakened" following the January transfer activity. The Tottenham manager accused the media of trying to create a problem between him and the club's chairman Daniel Levy. Conte claims his words had been taken out of context.
"I think I was very, very clear. I don't understand why someone wants to try to create a problem with me," Conte said during his weekly press conference.
"The chairman knows my thoughts very well. Sorry, but I was a bit disturbed by this situation," Conte insisted, then revealed: "It means the club now doesn't want me to speak to Italian media because the translation was not so clear with my thoughts."
Asked about his future in North London, Conte said: "I always said I'm enjoying my time with Tottenham, enjoying working with these players. I always said this. Then we have four months until the end of this season and we have to try to do our best to finish in the best place possible in this league. And then we'll see."
Conte couldn't sign his desired players
Tottenham lost Tanguy Ndombele, Giovani Lo Celso, Dele Alli and Bryan Gil during the January transfer window, with the club signing Kulusevski and Bentancur from Juventus instead.
"Four players left in January, four important players for Tottenham," Conte told Sky Italia. "Two have now come in. Numerically, on paper, you may have weakened instead of strengthening. Specific choices have been made for lots of reasons, but I definitely never expected four players who I considered to be important players would change teams in January for a number of reasons," he explained.
The four players who moved away from Tottenham last month started just three Premier League games combined since Conte took charge, in November. Ndombele even had to train alone after the FA Cup game against Morecambe and was never on the bench after that. Lo Celso and Dele Alli weren't named among the substitutes themselves for the away match at Chelsea on 23 Jan., with Conte sending a clear message regarding the pair. Still, in his public statements, he referred to all four as "important". Moves for Luis Dias, Adama Traore and Franck Kessie failed to materialize, leaving Tottenham with no valid option in the attacking right wing-back role, nor in the creative midfield.
Tottenham travels to Manchester on Saturday to meet champions and league leaders City. It couldn't have come in a worse moment for Conte. After an impressive start to life at Tottenham, the Italian manager has seen his side lose the last three consecutive Premier League matches.
Spurs is at +900 to win against City, with a draw at +450. A City win stands at -350. Bookies believe 2-0 is the likeliest result, at +550. 1-0, 2-1 and 3-0 City victories are at +700.
A 2-0 triumph for Spurs is at a huge +7400, while 1-0 and 2-1 sit at +2400.
Tottenham is eighth in the Premier League table after having played 22 games. Conte's objective is to finish inside the top four to guarantee Champions League football next season.