Tiger Woods finished tied for second at the Valspar Championship on Sunday and is now the third pick to win the Masters at 10/1. It was his best finish in nearly five years.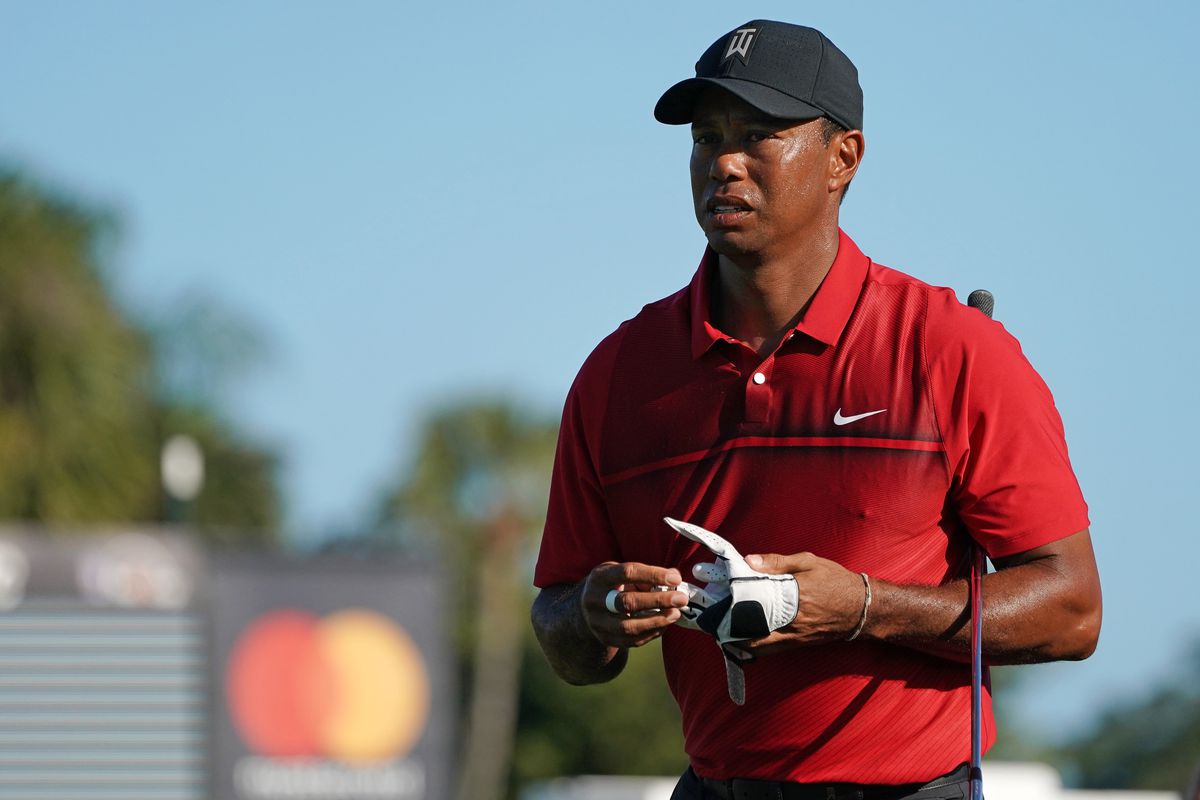 The former No. 1 player in the world, who is returning from his fourth back surgery, came about 2 feet short of forcing a playoff with eventual winner, Paul Casey. His birdie putt on the final hole stopped below the hole, but Woods was still happy with his play.
"Wow, what an amazing week…people, atmosphere, adrenaline, back nine on Sunday, man I've missed this," Woods tweeted Sunday evening.
In the final round he made a birdie on the first hole and then a bogey on No. 4. He then played even-par golf until draining a 43-foot putt on No. 17 to get within one. He couldn't duplicate the magic on No. 18.
"I keep getting a little bit better," Woods told reporters after his round. "I had a good shot at winning this golf tournament. A couple putts here and there, it could have been a different story."
The finish was similar to his last second-place outing, nearly five years ago at the 2013 Barclays at Liberty National in New York. In that tournament, Woods birdied two of his last three holes, but left his putt on 18 just inches short, missing the chance to force a playoff with winner Adam Scott. The severity of his back troubles also were just coming into focus then.
Sportsbooks Take Note
Sportsbooks have been consistently lowering the line on Woods with each round he plays. His first three rounds at Valspar were all under par and before Sunday, leaving the Westgate LV SuperBook to set his odds of winning at +225, the best of all the golfers. Casey was the longshot at +5000.
Woods is playing this week at the Arnold Palmer Invitational at Bay Hill. It is an event he has won eight previous times, the most victories at any one tournament of his 79 careers wins.
Ernie Els, who competed against Woods when both golfers were in their prime, said he was impressed with the 42-year-old's performance the last two weeks.
"I'm seeing the normal Tiger," Els said. "The Tiger that was not quite the same guy was because of the injuries. Who knows how bad it was? And he just went through a tough time there and he's now back. He has that energy believing that his body is back and he has the talent and he's done the work. I'm seeing good things. I'm glad he can show these youngsters what a special man he is."
Masters Odds on Tiger Shifting
One bettor walked into the Westgate Las Vegas SuperBook Friday afternoon and put down $4,000 for Woods to win at 12/1 odds, apparently convinced that the odds of Woods' winning the first Masters he'll likely play since tying for 17th at Augusta National three years ago will only tighten.
Jeff Sherman, who is charge of golf odds at the Westgate, has seen the line go from 100/1 last year to 50/1 in December. Woods has been moving up the board after each positive performance. Sherman tweeted that he had dropped the golfer from 16/1 to 12/1 early Friday. Then the gambler plunked down the money later that day and the odds were adjusted again.
Most internet sites have him at 10/1 to win the first major championship of the year and claim his fifth green jacket. One site has lowered the odds to 9/1, second only to favorite Dustin Johnson, who is at 7/1.