It was in the genes that Flippant would run her first two races on dirt. After all, that's what Tapit offspring do. They run on dirt. Often, quite well on dirt, as we've seen with the likes of Belmont and Travers winner Essential Quality, among numerous others.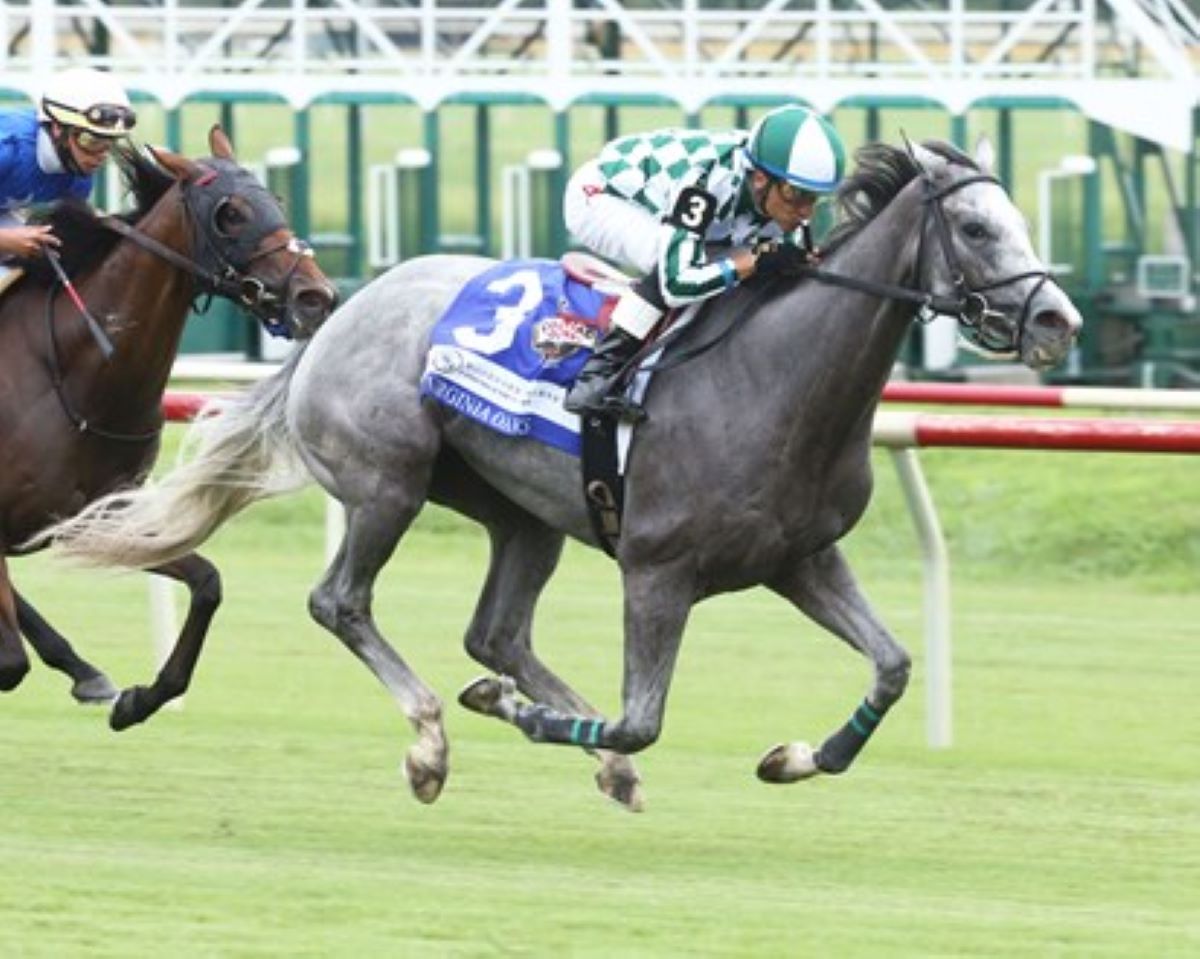 But Flippant flipped the script here. Her dirt debut was a forgettable 10th of 12 in a Churchill Downs maiden special weight last November. Her second dirt outing four months later doubled as her 3-year-old debut. She finished second by a head, albeit with a modest 67 Equibase Speed Figure.
Then, trainer Vicki Oliver moved Flippant to grass for her next outing a month later. She finished second again, raising her Equibase figure 21 points. And the light bulb went on over Oliver's head.
"Being a Tapit, we thought dirt for her. It was almost by default that she wound up on the grass here in April, and she ran so good on it, that we left her there," Oliver told Keeneland.
Flippant jumps into the Grade 1 pool
And six months after Flippant made her turf debut at Keeneland, Oliver will send her out on the Keeneland turf again. This time, the stakes are much higher: the Grade 1 Queen Elizabeth II Challenge Cup. The 1 1/8-mie turf test for 3-year-old fillies is the marquee race on Keeneland's Saturday card.
That turf also doubles as a proving ground for Flippant to determine exactly where she is among her class. Where the daughter of Tapit by two-time Grade 2 winning mare Frivolous is form-wise is beyond question. Flippant comes into her first graded stakes with a three-race winning streak.
Two of those were August stakes — the Black-Type Kentucky Downs TVG Preview Dueling Grounds Oaks at Ellis Park and the Listed Virginia Oaks at Colonial Downs. That means in three months, Flippant flipped the page from maiden winner (July 4 at Ellis Park) to two-time stakes winner, to serious Grade 1 contender.
She broke her maiden as a favorite — on fifth ask
Remember, we're talking about a filly who took five tries to break her maiden. Which, when she finally did, came by three lengths as the even-money favorite. Five months ago, Flippant came out of another Churchill Downs maiden special weight in fifth place – albeit by less than three lengths.
Flippant hasn't run an Equibase under 80 since moving to grass. Her 100 for her Virginia Oaks victory as the 2.30/1 favorite marked a career-high.
Oliver sees nothing untoward or unusual about this picture. After all, she trained Frivolous and Flippant's granddam, Sixty Rocketts. She knows these genes quite well.
Precocity not a factor in this family
"Never Forget (Frivolous' first foal) is like that. Frivolous didn't really get good until she was 4," Oliver said. "The whole family is like that."
The latest product from that late-blooming family can be competitive in her first graded-stakes outing. After all, she is a Tapit. They tend to do pretty well, all things considered.
"She is doing very well. This is a race I have always wanted to win and I hope she is the one," Oliver said.