Clubs from the biggest leagues in Europe can now buy and sell players again. For a month, rumors will invade football, as fans around the world will be waiting for their clubs to act.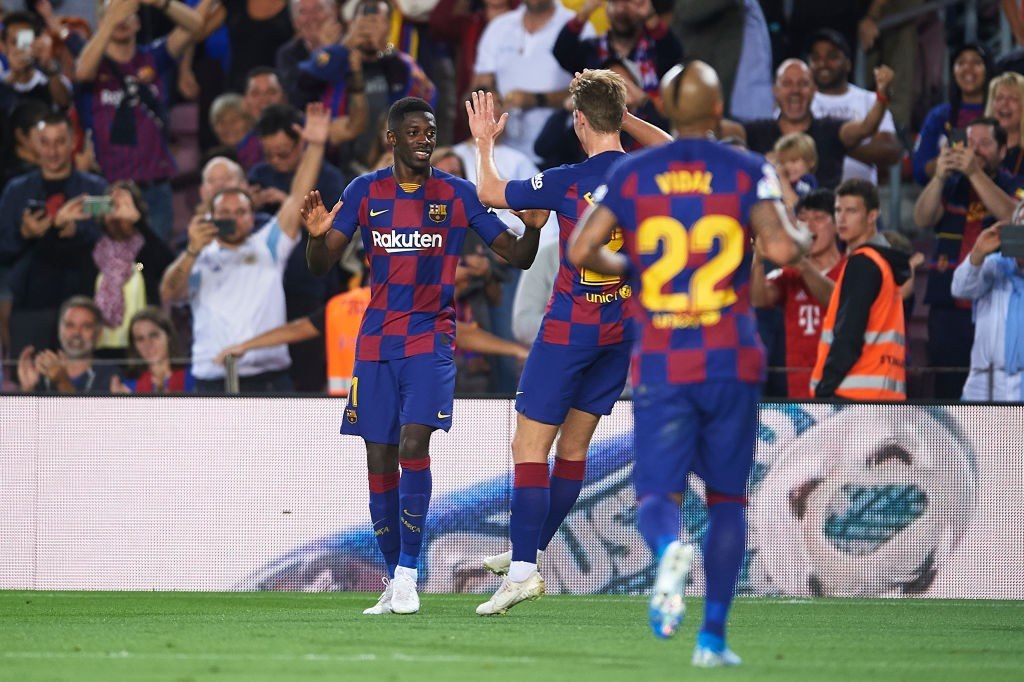 Online Gambling analyses the top three moves which can take place until the end of Jan. involving players who run out of their contracts in June 2022.
Ousmane Dembele – from FC Barcelona to Newcastle
Even though the player's wish was to extend his stay at Camp Nou, talks between the Catalan club and Dembele's agent on a new contract did not go as planned. According to TV3 in Barcelona, Moussa Sissoko, the man who represents Dembele's interests, asked for a salary of $34 million gross per season for his client. Dembele also wants bonuses for the number of matches played and a $34 million renewal bonus, while Sissoko demanded a commission worth $18 million.
Barcelona found these terms impossible to accept given their financial situation, so Dembele seems to be on his way out this year. The 24-year-old Frenchman will be out of contract in the summer, but Barcelona will look to cash out in January. Chelsea, Manchester United, Newcastle United, Juventus, PSG have all been recently linked with a move for Dembele, who cost Barcelona $165 million in 2017, when he moved from Borussia Dortmund.
Newcastle United, who would like to make Dembele their statement-transfer after the Saudi takeover last year, are at +600 to sign him.
Mauro Icardi – from PSG to Juventus
The Argentine did not play as much as he wanted to this season. Icardi lost focus following his soap-opera relationship with wife and agent Wanda Nara, with Paris Saint-Germain allowing him a mid-season leave to sort out his personal stuff. The French giants are open to him switching clubs in Jan. Juventus is the most likely destination for Icardi, who impressed at Inter and Sampdoria in Serie A before going to Paris in 2019.
Juve would be looking to pay a loan fee worth $3 million, then have an option to buy next summer for $40 million.
Icardi, 28, was the subject of a $55 million transfer in 2020, following a successful one-year loan from Inter. The striker is at -125 to join Juventus this month, with a move to Newcastle at +1,000 and a deal with Tottenham at +1,600.
Lorenzo Insigne – from Napoli to Toronto FC
That would really be something for the Canadian club. Toronto FC are pushing to seal a deal for Napoli and Italy star Lorenzo Insigne. They are ready to pay him a $13 million yearly contract until Dec. 2026. A further $5.1 million could be added each season depending on performance-related clauses in Insigne's contract.
According to Italian transfer market specialist Fabrizio Romano, negotiations have reached the final stages. Insigne's transfer will not demand the payment of a transfer fee. He will be able to sign his contract now and join Toronto over the summer, once his deal with Napoli runs out at the end of June.
Insigne, 30, scored 10 goals in 53 caps for Italy, also winning the European Championship last year. At club level, he spent more than 10 years with Napoli, netting an impressive 114 goals in 414 games for the Partenopei.