The Tampa Bay Buccaneers will begin the season with only 60% of last year's starting offensive line. The Bucs lost the anchor of their offensive line — and Tom Brady's on-field bodyguard — when starting center Ryan Jensen suffered a left knee injury in training camp.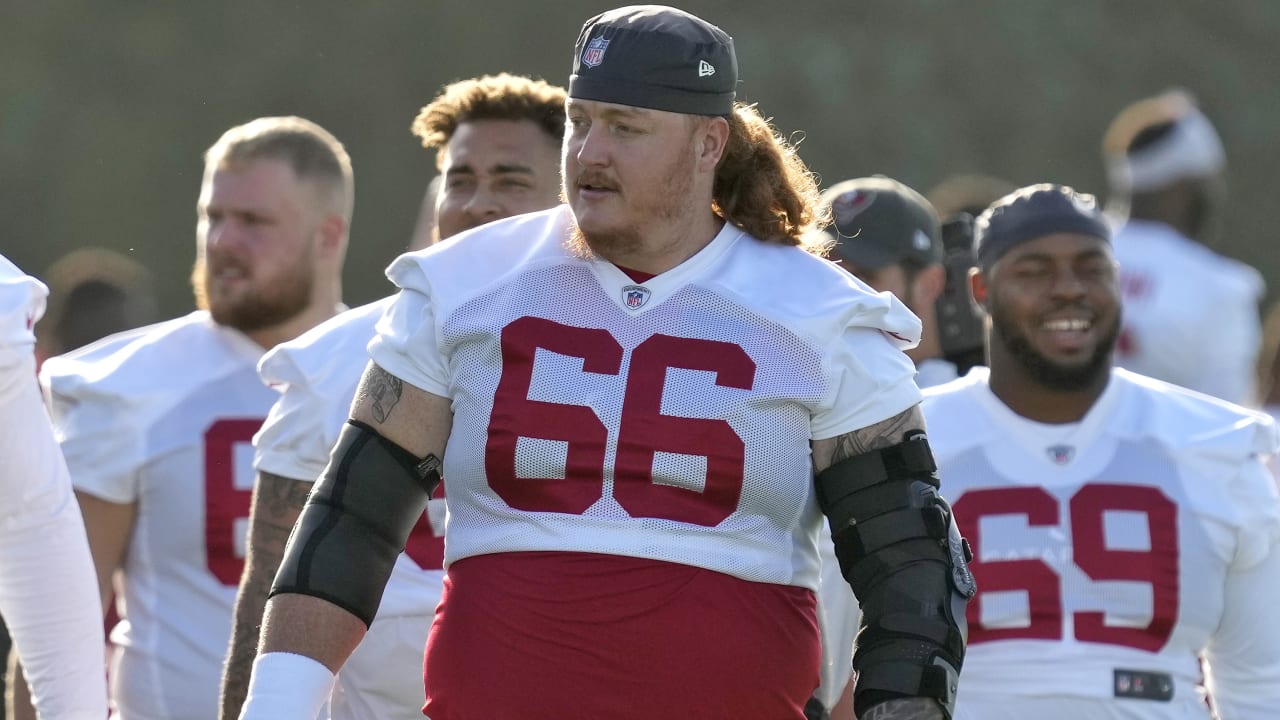 The severity of the knee injury is unknown and the team is waiting for the swelling to go down before Jensen undergoes an MRI. However, the prognosis is grim and the Bucs fear that Jensen could miss the entire season.
"We don't know the severity of it, per se, but I do know he'll miss some significant time, up to a couple months," said head coach Todd Bowles. "Whether he'll be back later in the season, November or December, depends on what they find. But he won't be available any time soon."
Jensen, 31, was a sixth-round draft pick out of Colorado State-Pueblo, but the Baltimore Ravens took a flier on him in 2013 after a strong combine. After struggling in his first few seasons in Baltimore, Jensen became a starter in 2017. In 2018, he signed a four-year contract with the Bucs worth $42 million including $22 million in guaranteed salary. At the time, he became the highest-paid center in the NFL. In March, he had signed a new contract with the Bucs that was worth $39 million over three seasons.
Jensen Out, Robert Hainsey Next Man Up
The training staff carted Jensen off the field when he went down during a drill. Any time an offensive lineman needs a vehicle to remove him from the playing field, it's a bad sign.
"Jensen is really our enforcer when you think about it, of our offense," said teammate Mike Evans. "Such a great guy, a great teammate. He brings that energy. I pray for him and his family. We'll definitely miss him. … We're gonna miss him a lot."
Evans was tasked with making sure no one touched Brady. He allowed just two sacks last season, including the playoffs. He also nailed 93% of his blocking assignments.
The Bucs were already breaking in two new offensive linemen when Jensen went down. Right guard Alex Cappa bolted to the Cincinnati Bengals in free agency. Ali Marpet — who converted from center to left guard after Jensen arrived in 2018 — retired at the end of last season.
Bowles will promote Robert Hainsey or Nick Leverett to starting center. Hainsey was a third-rounder from the 2021 NFL Draft out of Notre Dame. He converted from tackle to backup center last season, and he has the inside track to securing the starting job.
"The way Ryan approaches every day and every game is a mentality that he's the baddest dude on the field. And he usually is," said Hainsey. "That means something and that carries a certain level of respect."
After Tom Brady decided to un-retire, the Bucs were one of the favorites to win Super Bowl 57 at +700 odds. The Bucs are also +350 odds to win the NFC Championship. Despite the injury to Jensen, the Bucs did not see any change in their NFL futures.