Coco Gauff will have the chance to win her first Grand Slam title on Saturday, but she'll face a monumental challenge in the form of world No. 1 Iga Swiatek in the French Open final.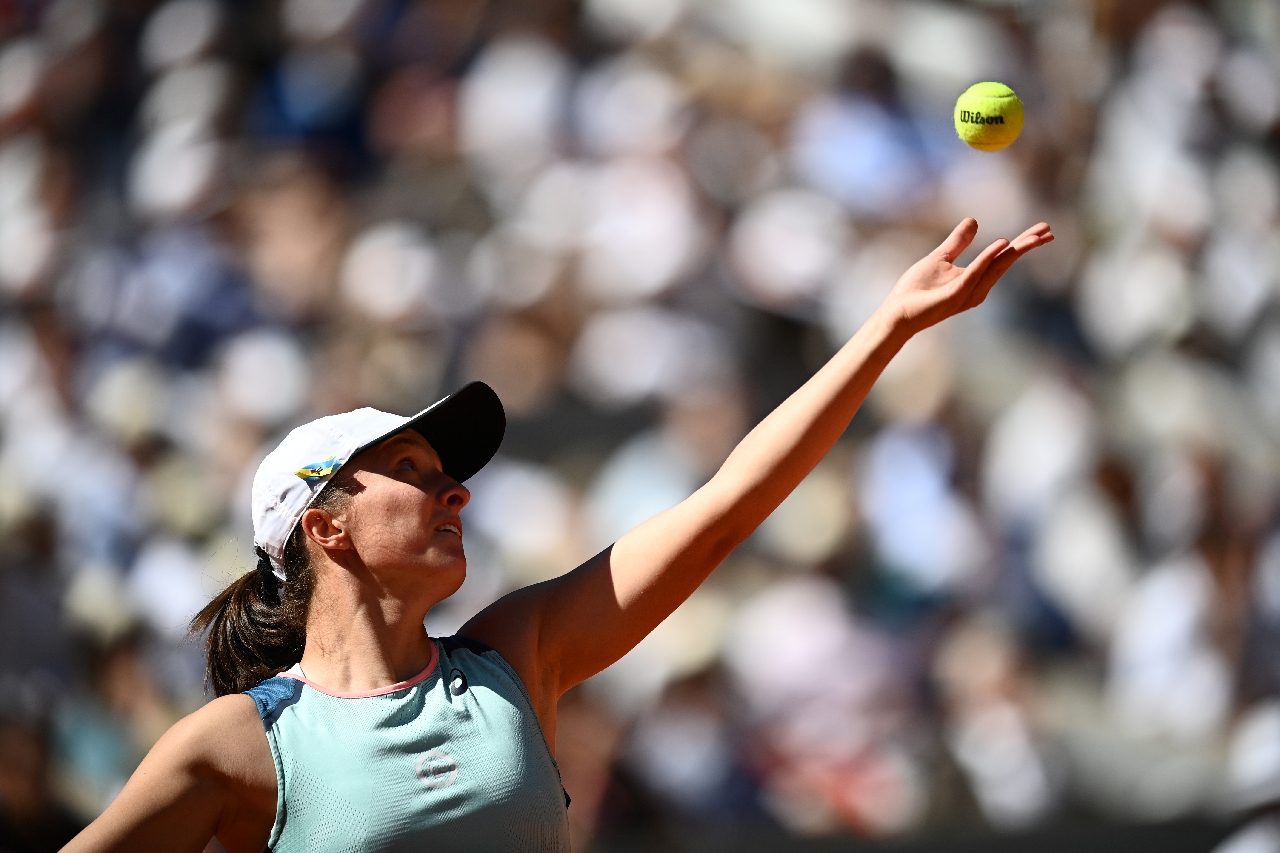 Swiatek comes into the final as the -670 favorite to win the French Open, according to FanDuel Sportsbook, while Gauff is commanding +470 odds as the underdog.
Gauff embraces stress-free mindset
Gauff reached her first Grand Slam final by beating Martina Trevisan 6-3, 6-1 in a Thursday semifinal. By winning, the 18-year-old American took the biggest step yet in her young and promising career.
"I'm in a mindset now like: 'It doesn't matter.' I mean, I'm going to be happy regardless," Gauff said after her win. "I mean, yeah, it's a Grand Slam final, but there are so many things going on in the world right now, and especially in the US, a lot of stuff is happening right now, so I think it's not important to stress over a tennis match."
Gauff is the youngest woman to reach the final of a Grand Slam since 2004, when then 17-year-old Maria Sharapova reached the Wimbledon final. She ended a 10-match winning streak for Trevisan with the victory.
"I'm a little bit in shock right now," Gauff said. "I didn't know how to react at the end of the match. I have no words to describe how I feel."
Gauff could actually win twice at the French Open. She's also in the final of the women's doubles competition with partner Jessica Pegula. She's the youngest woman to reach both of those finals at the same Grand Slam since Serena Williams won two titles at 17 in the 1999 US Open.
Swiatek can make history with French Open win
To win the singles title, however, Gauff would have to pull off a monumental upset in the final. Swiatek brushed aside Daria Kasatkina 6-2, 6-1 on Thursday to reach her second French Open final. She also won the tournament in 2020.
"I'm just trying to treat these matches as any other matches," Swiatek said after the win. "Because it is stressful, and I accept that. But I want to keep doing the same work."
Swiatek has now won 34 straight matches, tying Serena Williams for the second-longest winning streak on the WTA Tour since 2000. Venus Williams holds the record with 35 consecutive wins, a mark Swiatek can match by winning on Saturday.
With Swiatek dominating her competition – she's 41-3 this year – and playing on her best surface, she's a clear favorite over a teenager who has never been to this stage, no matter how talented she may be. Yet Swiatek is taking a win against Gauff for granted.
"From what I see on court, she's developing every year, basically," Swiatek said. "When I see her, I tend to forget that she's 18."