Two-way baseball star Shohei Ohtani came off the disabled list Wednesday to serve as the Los Angeles Angels' designated hitter, but returning to the mound is still a long ways away. The Japanese star injured his right elbow on June 6 against Kansas City.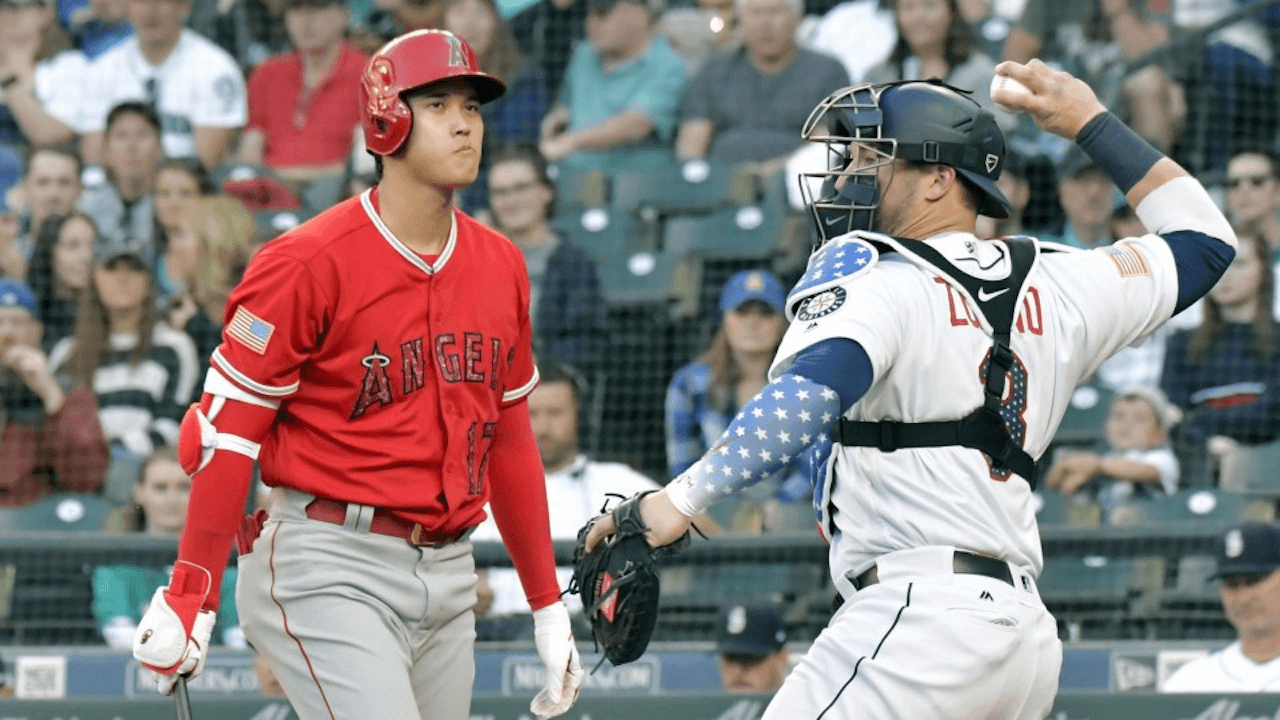 While he is unable to throw, the Angels are able to use him as a batter. In his first two games back, results were mixed. On Tuesday, Ohtani went 0-4 against the Seattle Mariners, striking out three times. The next game of the three-game series went much better. He was 2-4 and scored two runs in the team's 7-4 victory against their American League West rivals.
"I felt better at the plate compared to yesterday," Ohtani told reporters. "But it was a bit painful since I couldn't get some extra runs when we had chances. If I can just do a little more work in those kinds of situations, I think that I'll get even better results."
Ohtani Too Late?
Before the 24-year-old went on the disabled list Los Angeles was seven games above .500 and chasing both Seattle and Houston in the division. They were four games behind the Mariners and three behind the Astros.
In the 23 days he was out of action, the Angels were 8-14 and are now 12.5 games behind Houston, and 11 behind Seattle. Also Oakland has managed to jump into third place, four games ahead of Los Angeles.
Leap frogging three teams at just under the half way point of the season might be too much to ask of Manager Mike Scioscia's team, but he believes Ohtani's return makes a big difference.
"Our lineup has a chance to get deeper right now with Shohei [Ohtani] in it," Scioscia told MLB.com. "Every inning, you really need to pressure other teams. Hopefully we can start to get to that. Just getting some guys on base in front of Mike (Trout) and helping him to get some of those opportunities is important."
Scioscia's Future on the Line
It might also be too late to save Scioscia's job. If the Angels fail to make the playoffs for the fourth consecutive season many have speculated this could be the end for the longest currently tenured skipper in baseball. He is without a contract after this season, his 18th with the Angels.
Before the season began, Bovada had him as the third likeliest manager to be the fired first this season. Pittsburgh's Clint Hurdle was first at 3/1, followed by Cincinnati's Bryan Price at 4/1, and Scioscia at 5/1. Price was the only one of the three so far to lose his job.
Scioscia has had to deal with a flood of injuries this year. Fourteen players have been put on the disabled list at one time or another this season. Two relief pitchers, Blake Wood and Keynan Middleton, were lost for the year with a torn UCL.
It is the same injury that Ohtani is reportedly suffering from, but doctors have not said he will need the Tommy John surgery that would likely keep him off the mound for at least a year, possibly two. They treated him with platelet-rich plasma injections and stem cells and will reevaluate him in the near future.