The PGA Tour Champions returns from a three-week break with the Mitsubishi Electric Classic, but the absence hasn't changed who is ruling the tour. Fresh off his Masters appearance, where he made the cut, ultimately finishing tied for 62, Bernhard Langer is the favorite to win this week at 5/1. Vijay Singh and Kevin Sutherland are next at 10/1, and Miguel Angel Jimenez is at 14/1.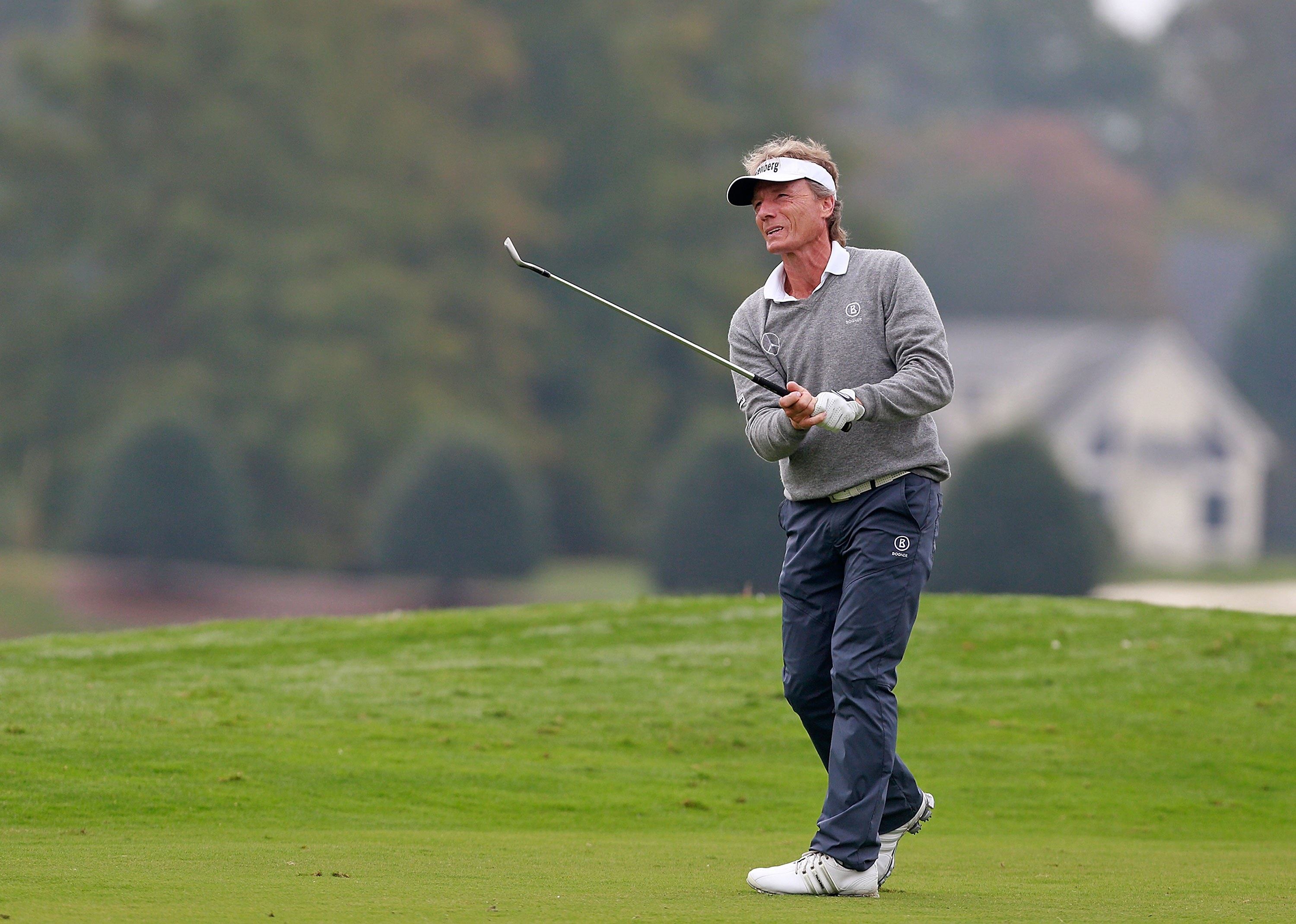 Langer has been dominating the tour all year. In four events he has finished first, second, third and fifth. About the only hiccup he has had all year has been a rib injury that was described as an open wound. It forced him to miss two events, both of which he has won in the past.
Change for Course
This week's venue TPC Sugarloaf in Duluth, Georgia has been the tournament's site since 2013, but golfers will be seeing a new layout. There are three nines that make up TPC Sugarloaf, and the tournament is usually held on the Stable and Meadows nines.
The facility began a $20 million renovation in 2016, and now the project has reached the Stables. So the Pines will be utilized for the first time, and golfers will begin their rounds on that layout.
Defending champion Steve Flesch, who held off Bernhard Langer and Scott Parel last year for his only PGA Tour Champions victory, told PGATour.com the new tract definitely requires a change in strategy.
"The (Pines) nine is what I'd characterize as a placement-type course," Flesch said. "Angles into the greens are important, and the greens are very undulated and tricky. Right now they are really firm and fast so getting the ball close to the hole will be tough."
The first nine's real defense could depend on the weather Flesch said.
"How difficult it (The Pines) plays will hinge on the weather and wind," Flesch said. "It's a tricky nine holes, but there are some birdie opportunities out there."
Flesch is at 50/1 to win this week, despite being the defending champion. Part of that has been his results this year. He has just one top-10 finish, a tie for fifth at the Hoag Classic.
Andrade Ready Home Advantage
One golfer who has been able to get an edge on the new layout is Billy Andrade, who is 40/1 to win this event. The Georgia resident took advantage of the break and his proximity to the course to check it out a couple of times.
"I think that it favors a high-ball hitter and favors guys that are a little longer," Andrade said. "Going in with shorter clubs you have a better chance, but it will be hard to get close to the hole because of the slopes and firmness. It's a helluva test. I think it will turn out to be one of hardest courses we play."
Smoltz Making Another Start
Hall of Fame pitcher John Smoltz is taking advantage of another sponsor's exemption and is playing this event. The avid golfer has three such exemptions and is using one close to where he pitched for the Atlanta Braves.
"This is like beyond going to Disney World, right?" Smoltz said. "Playing in your home city, my whole family, my friends."
This is the second time Smoltz will be on the senior circuit. Last month he played in Arizona at the Cologuard Classic and finished tied for 53rd in a 78-golfer field. Last year he also qualified for the US Senior Open, but missed the cut.