Horses quarantined as a result of an Equine Herpesvirus (EHV-1) case in Saratoga's Barn 86 will be allowed to race Aug. 1, provided there are no further positive cases.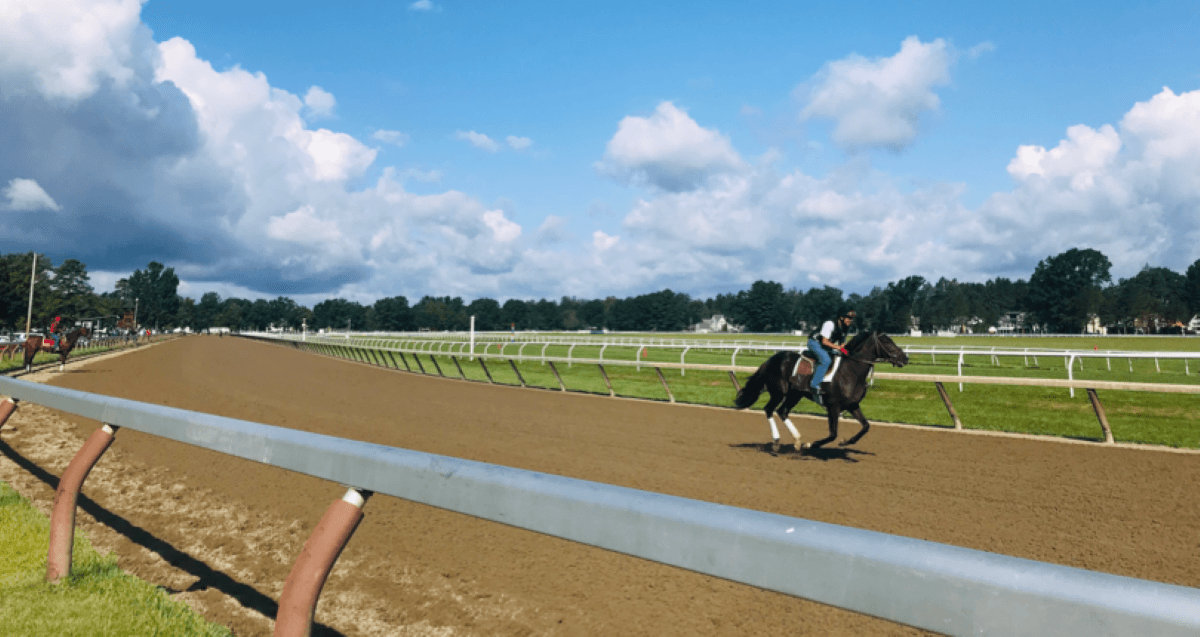 The New York Racing Association made the announcement on Tuesday, citing the end of a 21-day quarantine in that barn. This happened after an unnamed, unraced filly developed a fever on July 11. The filly, trained by Jorge Abreu, went to Rood & Riddle Hospital, where she underwent a battery of tests.
On July 15, a positive test for EHV-1 came back and the New York State Veterinarian and New York State Medical Director imposed a 21-day quarantine on that barn. Dr. Luis Castro at Rood & Riddle treated the filly, who improved enough to recover at a private farm in Saratoga County. She remains under veterinary supervision, according to the NYRA.
Abreu and Kenny McPeek share stalls in that barn, taking 46 combined horses out of racing and training with Saratoga's general horse population. Those horses, which includes McPeek's star filly – Swiss Skydiver — may not race or train with other barns during the quarantine period.
No further cases of EHV-1 emerge thus far
Instead, they put their work in at Saratoga's Oklahoma Training Track from 11 a.m. to 12:30 p.m. ET. That's the time most runners are resting in their barns.
As of Tuesday, none of Abreu's or McPeek's horses exhibited any symptoms of EHV-1. All 46 horses in Barn 86 undergo daily temperature checks. Veterinarians also examine them for any other symptoms.
EHV-1 is one of the most dangerous of the five strains of the disease. The American Association of Equine Practitioners website explains that EHV-1 "can cause four manifestations of disease in horses, including neurological form, respiratory disease, abortion, and neonatal death."
EHV-1 can be transmitted numerous ways
EHV-1 is highly contagious and can spread in numerous ways, beginning with nasal secretions from horse-to-horse contact. Contaminated equipment, trailers, feed, water buckets, grooming equipment, and human contact create other spreading factors.
Earlier this year, Maryland's Laurel Park endured a 14-day EHV-1-mandated quarantine after a horse tested positive, Because of contact, four barns immediately went into quarantine and Laurel Park shut down racing for a day.
In early March, Gulfstream Park went under quarantine after a horse tested positive for EHV-1. That horse was eventually euthanized after suffering neurological issues, one of EHV-1's symptoms. This came on the heels of outbreaks at the World Equestrian Center in Ocala, Florida, and in Europe.