Kyle Shanahan guided the San Francisco 49ers to Super Bowl 54 and the team rewarded him with a six-year contract extension that runs through the 2025 season.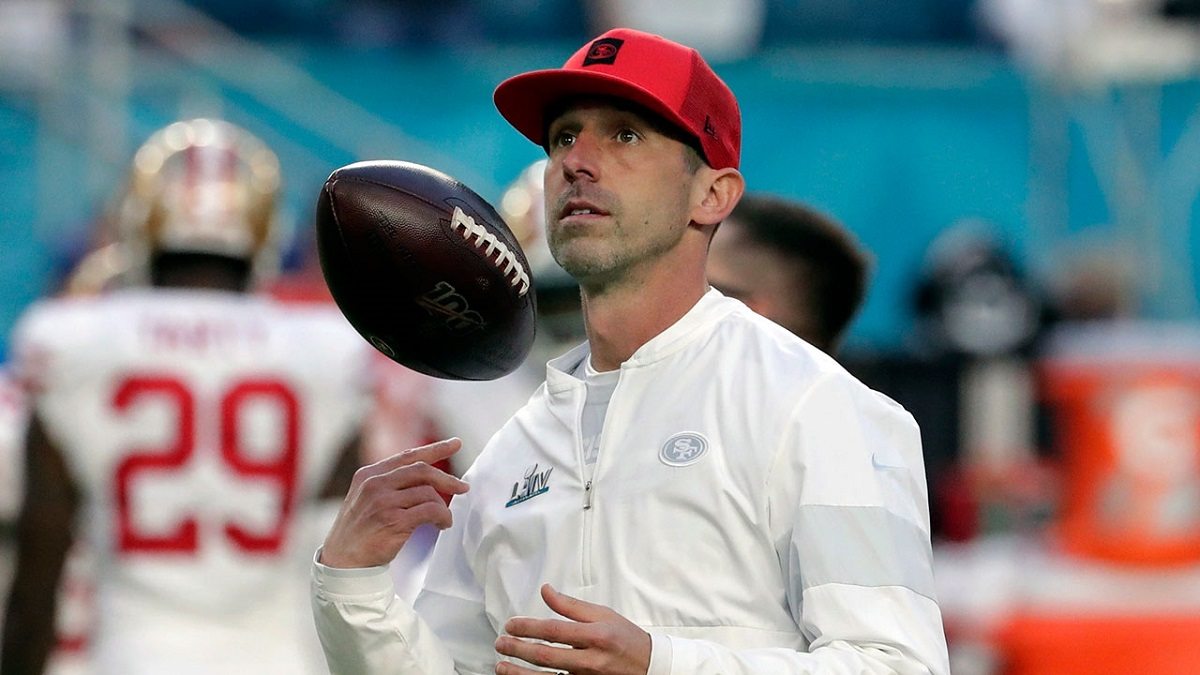 In 2019, the Niners went 13-3 and won the NFC West. The Niners knocked the Minnesota Vikings and the Green Bay Packers out of the postseason on their way to a victory in the NFC Championship.
Shanahan and the Niners lost to Andy Reid and the Kansas City Chiefs in Super Bowl 54. The Niners blew a 20-10 lead heading into the fourth quarter. Patrick Mahomes engineered the comeback, and the Chiefs scored three touchdowns in the fourth quarter to secure a victory.
Shanahan, 40, had three years remaining on his current deal, which he signed in 2017.
"Kyle Shanahan is now one of the five highest-paid head coaches in the NFL. But is he currently one of the five best HCs in the game?" tweeted Joe Fortenbaugh from 95.7 The Game.
According to a recent update from William Hill, the San Francisco 49ers are 9/1 odds to win the 2021 Super Bowl.
Chip Off the Old Mike
Kyle still lives in the shadow of his father, Mike Shanahan, the legendary coach of the Denver Broncos. The elder Shanahan won two Super Bowl rings and back-to-back championships with the Broncos. Mike Shanahan also won a Super Bowl as the offensive coordinator of the San Francisco 49ers in 1994 (under George Seifert).
Kyle Shanahan appeared in two Super Bowls as a coach (one as Atlanta Falcons' OC, one as Niners' OC), but lost both times. He's most criticized for blowing a 28-3 lead against Bill Belichick and the New England Patriots in Super Bowl 51.
Shanahan, skewered for his passive attack in the second half, lost his OC job shortly after that choke job.
With Shanahan free, the San Francisco 49ers named him their new head coach. He went 6-10 in his first season. In his second year, the 49ers were 4-12 after losing quarterback Jimmy Garoppolo for the season with a knee injury. Shanahan went 10-22 in his first two seasons, but the team stuck with him and believed in his offensive schemes and overall philosophy.
"Our coach is a genius," said tackle Mike McGlinchey.
"It's so much fun," said fullback Kyle Juszczyk. "I love being so involved and playing with teammates who appreciate the outcome and don't care so much about individual numbers."
If there's anyone to lead the Niners back to their old championship ways, owner and CEO Jed York is betting on Shanahan.