Sunday night's Southern 500 at Darlington was the penultimate race before the NASCAR playoff, and Ryan Newman tangled with Daniel Suarez while battling for a spot. Suarez made contact with Newman, sending him spinning. He eventually finished in 23rd place, while Suarez finished 11th. That put the two into a tie for the 16th and final spot in the Monster Energy Cup Series postseason.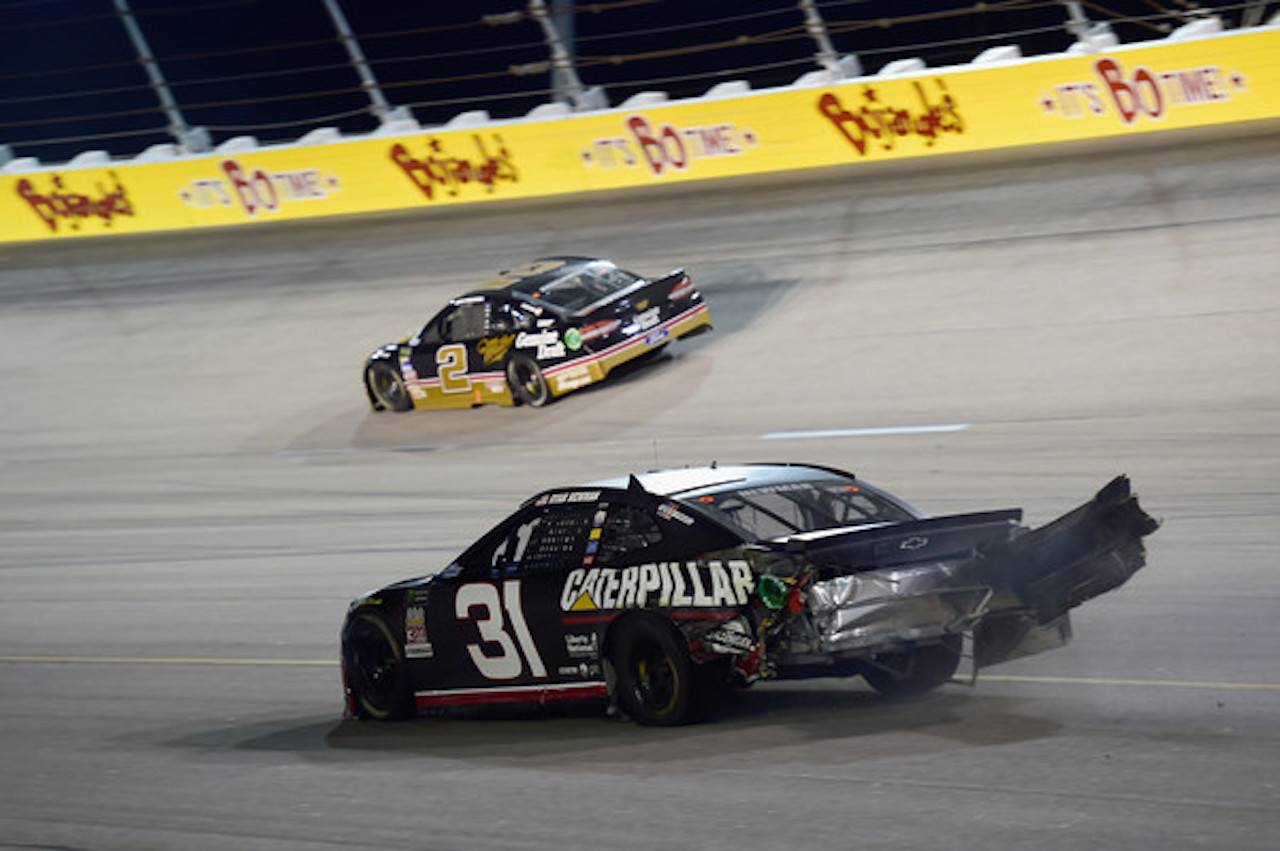 Newman wasn't very appreciative of Suarez's tactics.
"He had me jacked up going into the corner and they said he hit me, but pretty much uncalled for," Newman said after the race. "You know he was struggling to catch me there for a while and finally got to me and just turned me around. Whether he hit me or not, he turned me around. I guess what goes around comes around."
Suarez defended himself and claims he did nothing wrong.
"Newman is very well known for racing extremely hard," Suarez said. "He is one of the hardest guys to pass out there and I have a lot of respect for him. It was the second time or third time I think I was trying to pass him getting into (Turn) 1 and he was just blocking me and that time, I got him aero loose but I didn't touch him. My car is 100% clean, but that's racing. He raced me hard, I raced him hard back."
Five More Join NASCAR Playoff
With Erik Jones winning the Southern 500, that means he got into the playoffs. He joins nine other winners, Kyle Busch, Joey Logano, Denny Hamlin, Martin Truex, Jr., Kevin Harvick, Brad Keselowski, Chase Elliott, Kurt Busch, and Alex Bowman.
Four other drivers clinched in points: Ryan Blaney, Kyle Larson, William Byron, and Aric Almirola.
That means there are two spots remaining with one race remaining. Stewart-Haas Racing teammates Clint Bowyer and Daniel Suarez own the last two spots. Suarez and Newman are tied, but Suarez owns the tie breaker. Jimmie Johnson, who is in danger of missing the playoffs for the first time in his career, is 18th, 18 points behind the cut off line.
Johnson suffered more bad luck when he got tangled up in a crash. He finished 16th last Sunday, and knows he needs a top-five finish to have any chance at getting into the playoffs.
"I had at least 15 years with a lot of luck on my side," Johnson said. "Seven years of championships and having two or three bad ones is just part of it. I keep saying that we're getting close and tonight we showed it, from the way we qualified to how we ran on those stages."
This Week's Odds, Pick
The last race of the year is at Indianapolis, and Kyle Busch is the favorite at 3/1. We like Kyle Larson at 12/1, as he's had success with this race package, and has been consistent the last month.