Second baseman Robinson Cano was supposed to be the driving force behind the Seattle Mariners' first playoff berth since 2001. Now, they'll have to climb that mountain without him.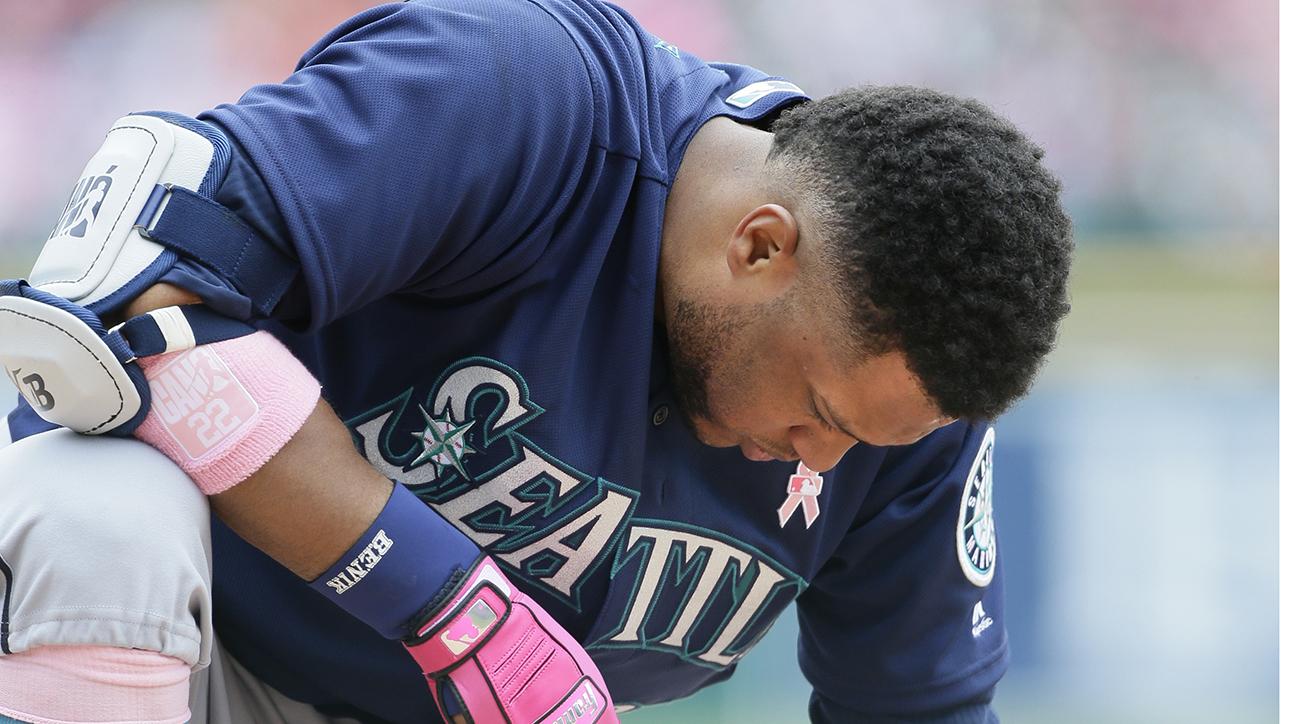 The star slugger has been suspended a whopping 80 games by Major League Baseball for violating the league's drug policy. It was MLB's second 80-game suspension doled out this season.
The All-Star second baseman tested positive for a diuretic called Furosemide, which is banned under the league's joint drug agreement. The drug is not a steroid, but it can be used as an agent to mask other performance-enhancing substances.
Cano strongly denies cheating, but he won't appeal the suspension. It's a blow to not only the Mariners odds of making the playoffs, but also to Cano's chances of ever making it to baseball's Hall of Fame.
"F—ing Mad Right Now"
The suspension could end up being even longer than 80 games. Players banned under the MLB drug policy also face an automatic postseason ban. So even if Robinson returns in time to help Seattle advance, he won't be allowed to suit up for the team in the playoffs.
The eight-time All Star was already set to miss a significant stretch of time with a broken right hand suffered over the weekend, but now his absence will be much longer. One piece of good news for him is that his stint on the disabled list counts as time served toward the suspension.
Cano insists that he was given the banned substance by a licensed Dominican doctor to deal with "various medical conditions." However, he rejects any suggestion that he was trying to cheat the system.
"I would never do anything to cheat the rules of the game that I love," Cano said. "After undergoing dozens of drug tests over more than a decade, I have never tested positive for a performance-enhancing substance for the simple reason that I have never taken one."
At least one player came out in support of Cano in the wake of the suspension. According to the Detroit Free Press, fellow Dominican and Tigers first baseman Miguel Cabrera says he's "f—ing mad right now," mostly because he knows how much it will hurt Cano's chances of making the Hall of Fame.
"I know Cano a lot of years, and I know he didn't cheat. That's why I'm so mad," Cabrera said. "He's a Hall of Fame player. He play every day. He do everything right. Now everybody is going to write all this stupid (crap)."
Playoff Chances Take a Hit
It's a blow to Seattle's playoff chances. The team started the season 23-17 and was less than two games behind the World Series champion Houston Astros.
The 36-year-old Cano was a big part of that hot start, anchoring the middle of the batting lineup and hitting .287 with four home runs and 23 RBIs. Seattle has the longest playoff drought in all of baseball baseball, and they face an uphill climb without their slugger.
While is absence is certain to hurt them on the field, bookmakers aren't over reacting to the news. The Mariners were paying 10/1 to win the AL West in early April before climbing into contention.
Even now that the suspension has been announced, Seattle is still holding strong at 7/1 odds to win the division. Perhaps they can still coax Ichiro Suzuki out of retirement to help them.