Sunday's 49ers-Ravens clash is being billed as a possible Super Bowl matchup. For San Francisco quarterback Jimmy Garoppolo, and his teammates, however, it's just another game on the way to the postseason.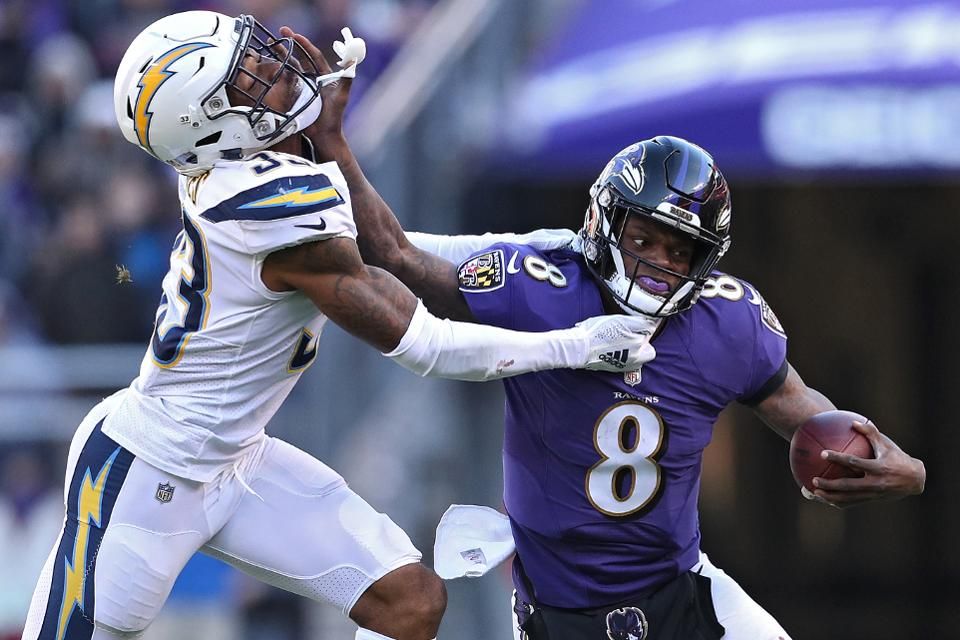 Even if they aren't admitting it, the 49ers-Ravens game is the marquee contest of the week. San Francisco has the best record in the NFC at 10-1, with New Orleans right behind at 10-2. Baltimore, at 9-2, has the second-best record in the AFC, with the 10-1 Patriots in first.
Baltimore has the best odds to win the Super Bowl at 3/1. San Francisco is behind New England (7/2), and New Orleans (4/1), at 7/1.
In Sunday's 49ers-Ravens game, Baltimore is a 5.5-point favorite at home, but Garoppolo told reporters that he isn't buying into the hype.
"It's pretty much been like that the whole year, so we embrace it," Garoppolo said. "I think we have a good mindset in the locker room. Guys aren't looking at the game any differently than we have any other week. Just kind of how we go about our business."
Weather an Issue for 49ers-Ravens Game
The over/under for the 49ers-Ravens game is at 46, exactly where it opened. Weather, however, could be a factor. The forecast is for steady rain throughout the day, and winds reaching 12 mph.
San Francisco head coach, Kyle Shanahan isn't worried about the weather, telling reporters on Wednesday that the recent rain in Northern California provided a good dress rehearsal for Sunday.
"I think we've done a number of those situations this year," Shanahan said. "At least we've had some success in them, unlike the last two years. So, I think that helps guys just knowing that we've done that. Our team, it really doesn't matter the situation."
Rain or not, Baltimore coach John Harbaugh knows his defense has to be ready for Garoppolo.
"The offensive line is very physical," Harbaugh told reporters in a conference call on Wednesday. "They spread the ball around to everybody on offense. Jimmy Garoppolo does a nice job taking what the defense gives him. He has really good arm talent, he's very accurate.. Running backs run hard. They're creative on what to do on offense."
49ers Defense Ready to Dominate
The 49ers defense will be a key against the Ravens, and Harbaugh is well aware of the challenges his team faces. When asked to describe San Francisco's defense in three words, he said "Tough, physical, pursuit."
San Francisco will be without another defensive end, however. Damontre Moore, who replaced Ronald Blair earlier in the season, is out for the year with a forearm fracture he suffered in last week's Green Bay game. He will be replaced by Jeremiah Valoaga, who is moving up from the practice squad.
This is not a good game for San Francisco to be down a key defensive linemen. The squad has shown weakness in stopping the run, and that includes running quarterbacks like Baltimore's Lamar Jackson. They have the No. 1 defense against the pass, but are ranked 19th against the run.
Harbaugh say having a running QB is a huge advantage for the Ravens.
"He's improved all across the board," Harbaugh said. "That's the thing about playing quarterback: It's never one thing. There's just too much involved for it to be one thing. You can have a cannon for an arm and all that, and it doesn't make you a quarterback. It's like a guy who wins long drive contest — it doesn't make him a Masters champion. Lamar has worked all along in every area equally and has improved all across the board."