The defending Super Bowl champion Philadelphia Eagles begin the 2018 season the same way the ended the 2017 one, with reserve quarterback Nick Foles leading the offense. Foles will be the signal caller when the Eagles host the Atlanta Falcons on Thursday to kick off Week 1 of the regular season.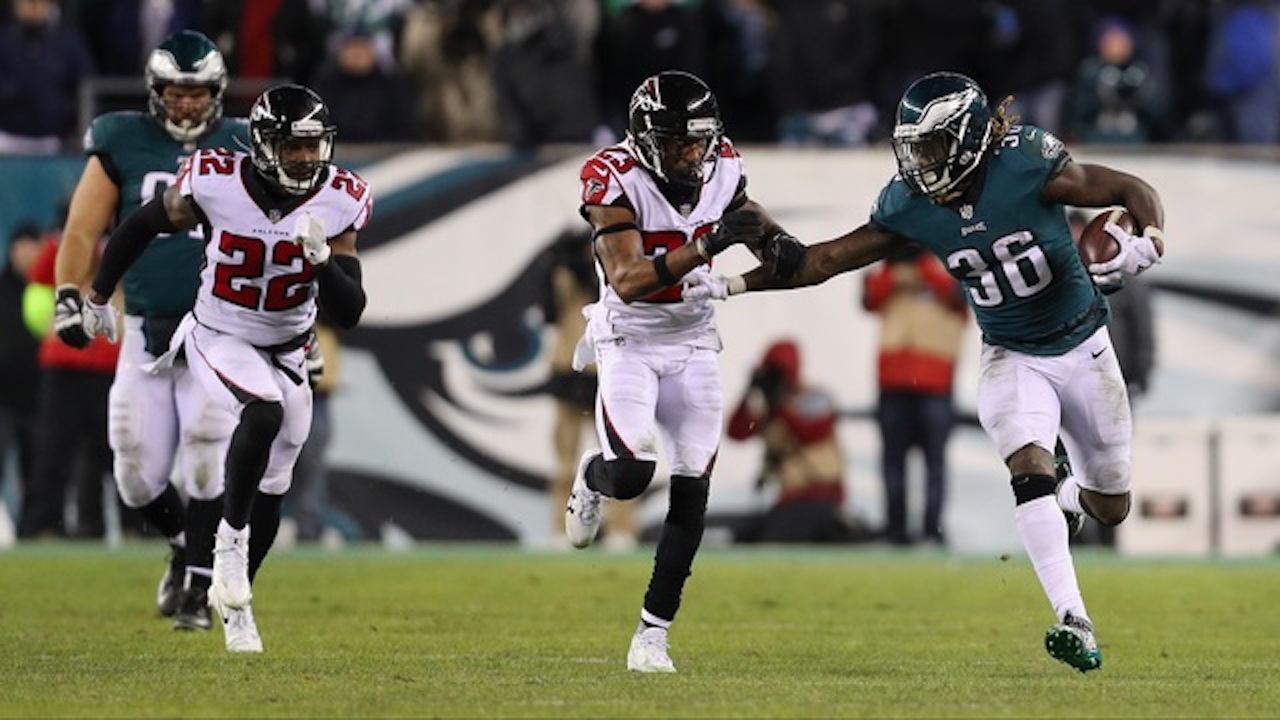 It is a rematch of last year's NFC Divisional Playoffs. Philadelphia won 15-10 as a 2.5-point home underdog. The line for Thursday's game opened as a 4-point line in favor of the Eagles. It has since moved to 2.5-points at most sportsbooks. The over/under is 45.5.
The NFL has had the defending Super Bowl champions host the first game of the regular season since 2000. In that time they are 15-3 straight up and 11-5-2 against the spread. Last year New England, who was an eight-point favorite, was stunned by the Kansas City Chiefs at home, 42-27.
Handing Keys to Foles
The Eagles would like to avoid a similar outcome and will again entrust Foles with the offense. When the two teams met in the playoffs, Foles was 23-of-30 for 246 yards.
Foles was named the starter over Carson Wentz on Monday by coach Doug Pederson. Wentz, who suffered an ACL injury on Dec. 9 against the Rams, has been rehabbing after surgery, but was not ready to play. He still has not been cleared by team physicians to partake in contact drills.
Pederson waited until almost the last possible minute to name Foles over Wentz. Apparently Wentz is very close to returning, and Pederson wanted to see if there was any possibility the franchise QB could play.
When Pederson made the announcement that Foles would be the starter, it came a day after a testy exchange with the media. He was upset that a reporter had posted on Twitter that Foles had been named over Wentz.
"The decision was not made at the time," Pederson said. "I still wanted to hear from our medical team, I wanted to see exactly where Carson was at, and so if I came off a little abrasive, that was part of the reason."
Wentz Could Return in Week 2
Wentz, though, could be back as early as the second week of the season. He has been participating in practice, sans the contact, and has looked good.
"He looks ready to me," Eagles offensive tackle Lane Johnson said, via NBC Sports Philadelphia. "I saw him throw a ball a couple weeks ago about 65 yards, so he looks about as impressive as I've seen."
Pederson has also been encouraged by what he has seen.
"He's had some great workouts here over the last few days."
But holding Wentz back a couple of weeks has its benefits as well.
"Obviously more rest and more time off heals the wounds, heals the (surgery)," Pederson said "But listen, you've got to understand, too, Carson's been out there, he's been in 11-on-11 drills in training camp and this week, and so we're just waiting to get the clearance."
Atlanta's QB Solid
Matt Ryan, who recently signed a huge contract extension, will be ready on Thursday to avenge last year's playoff loss. The team added right guard Brandon Fusco and wider receiver Calvin Ridley, which offensive coordinator Steve Sarkisian hopes will strengthen an already solid unit.
The defense, however, may have taken a step back. They lost Dontari Poe, and cornerback Isaiah Oliver might not be ready for Thursday.