Paul Goldschmidt has twice finished as the runner-up for the National League MVP award in his distinguished career. If he keeps up his current pace in 2022, he'll finally get the trophy he's come so close to claiming in the past.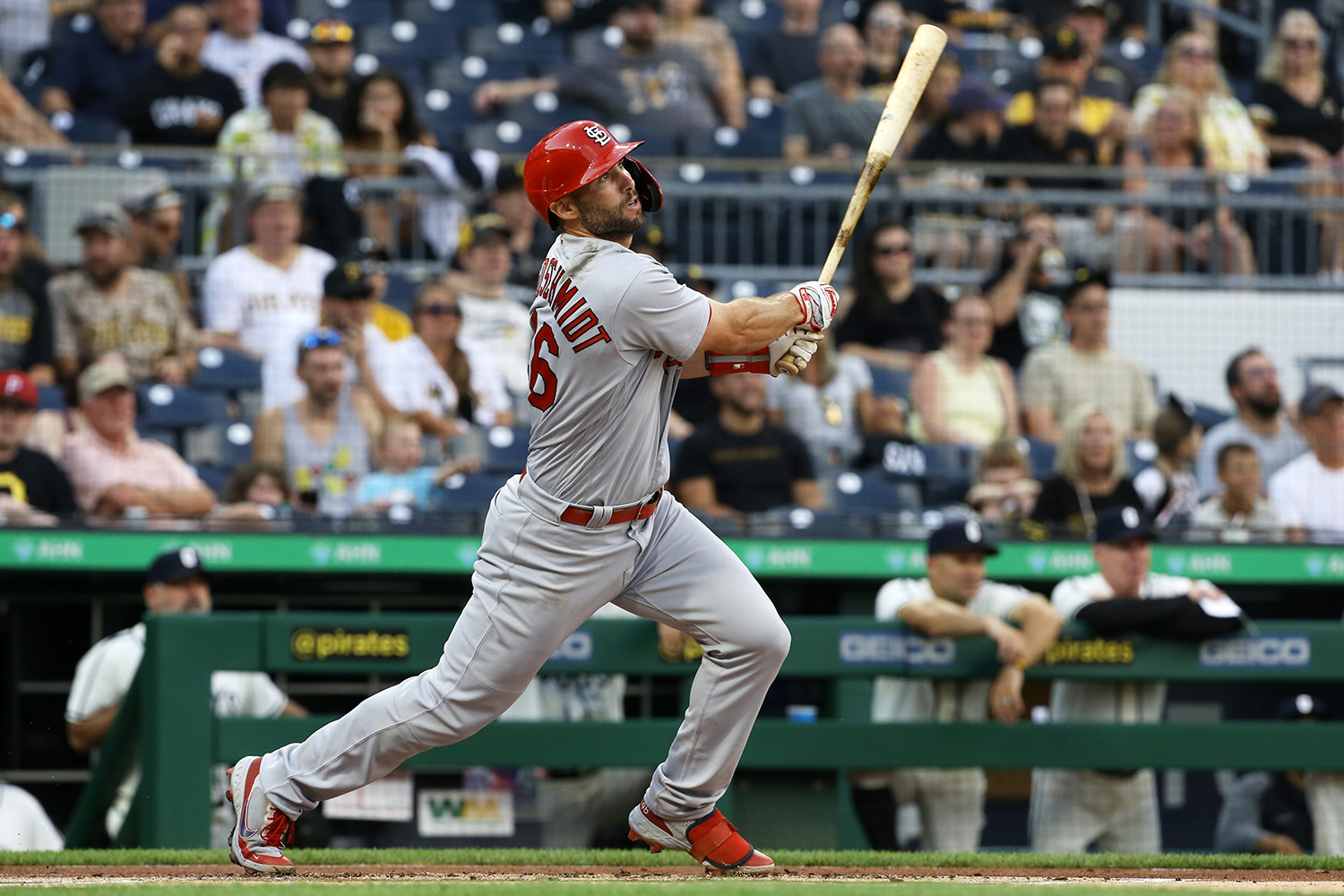 Goldschmidt is the +115 favorite to win NL MVP at FanDuel Sportsbook, far ahead of other top contenders like Pete Alonso (+500) and Manny Machado (+550).
Goldschmidt steps up offensive production in 2022
While Goldschmidt has hit well all year for the Cardinals, he's only recently earned widespread attention for his performance. He won the NL Player of the Week earlier in June, the first time he's picked up the award since 2019.
At 34, Goldschmidt is putting together a career year. He leads the majors with a .342 batting average and leads the NL in OPS at 1.054. He's hit 19 homers and knocked in 65 RBIs. Goldschmidt is on track to set career highs in average, slugging percentage, OPS, hits, doubles, home runs, RBIs, and runs scored, and will almost certainly make his seventh All-Star Game appearance.
"He's a great player, obviously," Cardinals pitched Adam Wainwright said of Goldschmidt while speaking to The Athletic. "But you see him in the film room. You see him working out. You see him going through his routines every day. The guy's a robot."
That dedication has allowed Goldschmidt to maintain his production later in his career. It's also helped put the Cardinals into a strong playoff position. St. Louis is 43-35, just 1.5 games behind the Milwaukee Brewers in the NL Central and in control of a wild-card position.
Should Goldschmidt keep up his current pace, it's likely he'll hold on to win his first MVP trophy. But as the season nears its midway point, there are other established stars on playoff teams only a step behind in the race.
Other MVP candidates waiting in the wings
Alonso has helped power the Mets' offense, even as the team has struggled to stay in first place without its two aces, Jacob deGrom and Max Scherzer, who are both recovering from injuries. Playing first base and designated hitter for New York, Alonso leads the National League in both home runs (22) and RBIs (69), while hitting a career-high .280 in the process.
---
NL MVP Odds (via FanDuel Sportsbook)
Paul Goldschmidt: +115
Pete Alonso: +500
Manny Machado: +550
Mookie Betts: +1200
Trea Turner: +1500
Freddie Freeman: +2500
Nolan Arenado: +3500
Ronald Acuna Jr.: +3500
---
Meanwhile, Machado is doing heavy work for the Padres in the absence of Fernando Tatis Jr. in the San Diego lineup. Machado is hitting .328 and has scored 48 runs with a .945 OPS for the Padres, who are just 1.5 games behind the Los Angeles Dodgers in the NL West, and who hold the first wild-card position.
Also in contention for NL MVP are a trio of Dodgers stars: Mookie Betts (+1200), Trea Turner (+1500), and Freddie Freeman (+2500), all of whom have played major roles in the Los Angeles offense that leads the National League in runs scored.