Patrick Reed had largely been a ghost since winning the 2018 Masters, but he changed that with his victory at Sunday's Northern Trust. The 29-year-old was 50/1 to win the first of three tournaments in the PGA Tour's playoffs.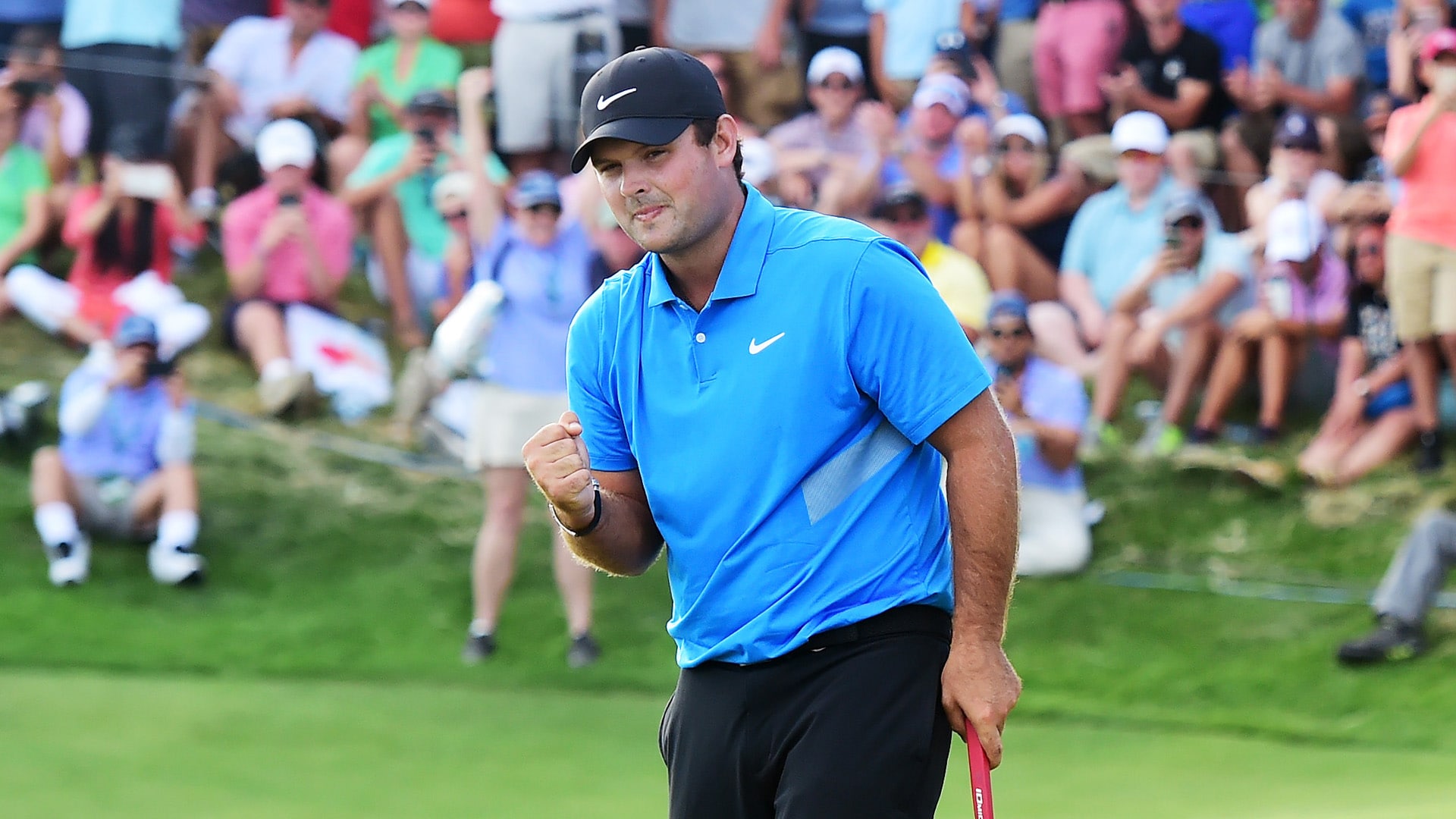 Reed hadn't sniffed a victory since winning the major in April of 2018. He put together four under-par rounds, and watched his odds drop every round. After the first round he was 30/1, second 12/1, third 8/1, and 2/1 for the final round.
"It's amazing, just to be back and to feel like I've been playing some solid golf and finally having it pay off and to come out as a victory," Reed said. "It's been a while. Been a little too long honestly."
Break Provides Opportunity
Golf had always been a constant in Reed's life, but he needed to take a break from the game to refuel his passion for it. There wasn't much good happening on the golf course, so he decided to put the clubs down.
"I almost felt like I pressed harder and worked harder and tried harder and therefore, it made me physically and mentally drained," Reed said. "I kind of went the wrong direction and that's why I felt like I needed the break."
The idea was a radical one. When asked the last time he took 10 days off from golf, he joked "1990," the year he was born.
He and his family went to the Hamptons, in Long Island, New York, a place surrounded by golf courses, including US Open venues. Reed, though stayed true to his word, playing with his children instead of his putter.
When he returned for the Northern Trust, he said he felt like most people who come back from a vacation, relaxed and reenergized.
"I come back and I'm hitting the ball farther," Reed said. "I have a clear picture on what I'm trying to do and all of a sudden, I come out and I start hitting the ball where it's supposed to go. I'm starting to think clearly while I'm out there (on the course) and … the game starts turning around."
In what could have been an omen for the week, Reed eagled his first hole of the tournament, hitting a driver to six feet.
Playing for Presidents Cup
The victory helped Reed in two events he wants to be in. The first is the Tour Championship. He started the week No. 50 in the standings, and was in jeopardy of missing the Tour Championship. Now he is No. 2, his odds of winning the Fed Ex have gone from 100/1 to 8/1. He is the only golfer to play in every Tour Championship since 2014.
Another more important event he wants to get into is the Presidents Cup. He has played in the last two, but was in danger of being left off the team. He began the week 17th in the standings, but his victory got him to 12th. The top eight spots are automatically on the team, and he still has a chance to qualify. If he doesn't, though, captain Tiger Woods would now have an easier time selecting him.
"I knew where I stood and needed to go out and have a good playoffs and good run here and secure my spot, or at least get myself in position where I have a chance of being a pick," Reed said. "It just comes down to one of those things that, if you play good golf, it all takes care of itself."