Omaha Beach at 4/1 is now the morning line favorite for Saturday's highly anticipated $3 million Kentucky Derby. It's the 145th edition of the US's most prestigious horse race. Barring any late scratches, the field is now set with Tuesday's completion of this year's post position draw.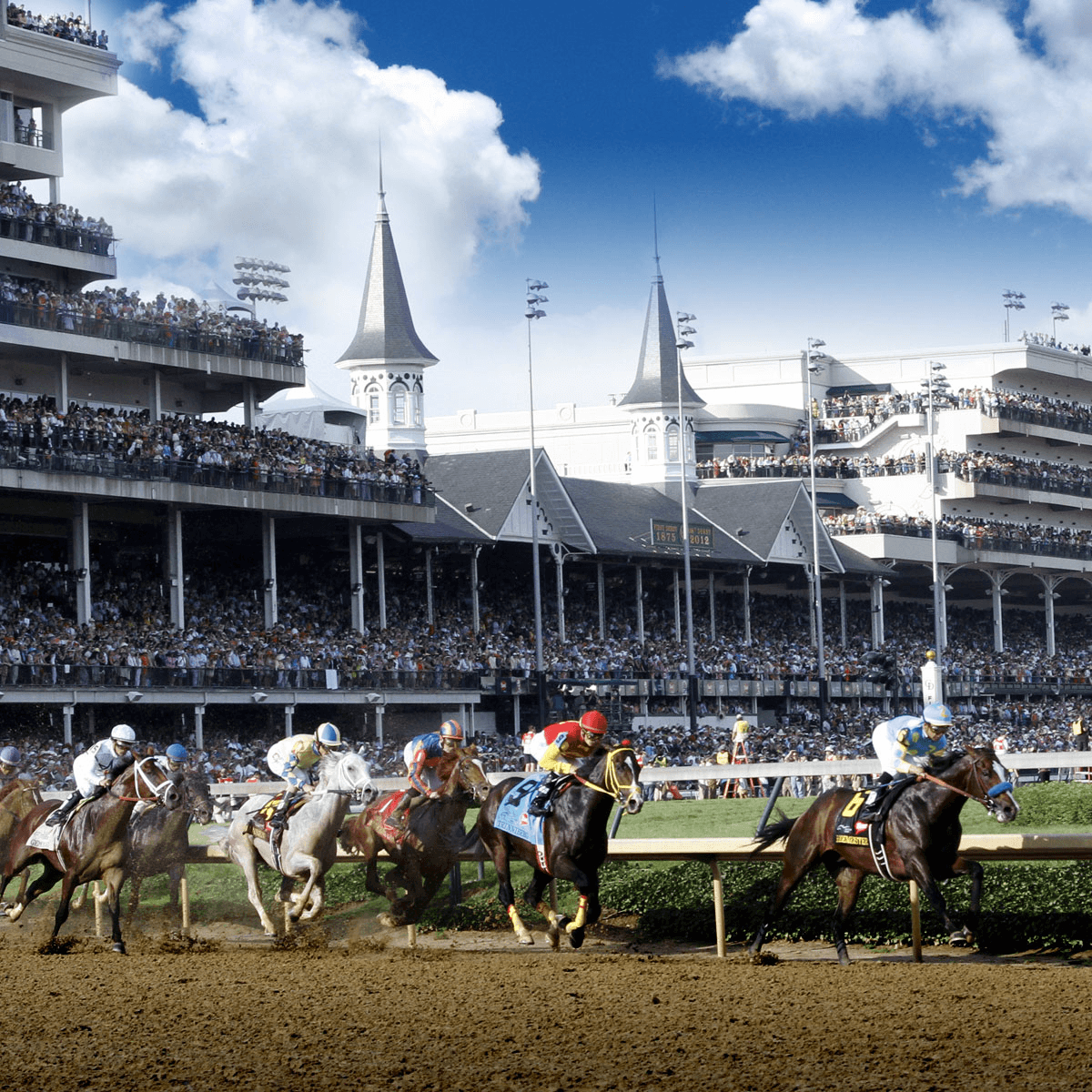 The Kentucky Derby is for three year olds and is contested at 1¼ mile at Churchill Downs in Louisville. The entrants, following a long and arduous qualifying series of races, will break from the starting gate at about 6:46 pm ET. The entire Churchill Downs card includes a series of other important stakes races can be seen on NBC and its various affiliated platforms.
California-based Hall of Fame conditioner Richard Mandella trains Omaha Beach, the son of top sire War Front. Omaha Beach will break from the advantageous 12th starting stall, allowing Jockey Mike Smith to decide if he wants to attend the pace or take back for a late run at the leaders.
If Omaha Beach, winner of two important prep races in Arkansas, is victorious he'll be the seventh consecutive favorite to win the race. Heavy favorite Justify not only won last year's edition, but additionally swept the Triple Crown for another Hall of Famer, Bob Baffert.
Baffert Saddles Kentucky Derby Triple Threat
This year, Baffert has a threesome of top contenders including second choice Game Winner at 5/1. His other students, Roadster and Improbable, both are tabbed at 6/1 on the morning line. Omaha Beach and the Baffert contingent are all based at Santa Anita Park, near Los Angeles. That's where a series of equine fatalities has prompted track officials to rebuild the racing surface and institute a wide range of new medication and training protocols.
Here's the full Kentucky Derby field of 20 along with the morning line:
War Of Will (20-1)
Tax (20-1)
By My Standards (20-1)
Gray Magician (50-1)
Improbable (6-1)
Vekoma (20-1)
Maximum Security (10-1)
Tacitus (10-1)
Plus Que Parfait (30-1)
Cutting Humor (30-1)
Haikal (30-1) Now Scratched
Omaha Beach (4-1) Now Scratched
Code Of Honor (15-1)
Win Win Win (15-1)
Master Fencer (50-1)
Game Winner (5-1)
Roadster (6-1)
Long Range Toddy (30-1)
Spinoff (30-1)
Country House (30-1)
War of Will Draws Dreaded Rail
Savvy handicappers understand just where each of the full field of 20 starters breaks from the Churchill Downs starting gate the first Saturday in May heavily impacts each horse's chances to cross the finish line first.
Breaking from the rail means that the unlucky horse – this year Mark Casse's War of Will – will be forced to expend early energy to be on or near the lead. If he doesn't leave quickly he'll be unable to avoid being crowded towards the infield by nearby speed horses. If jockey Tyler Gaffalione takes War of Will back, it means relegation towards the rear of the bulky field.
Correctly selecting the winner of the "Run for the Roses" transforms casual fans into serious bettors and becomes an obsession for those who play the ponies on a regular basis.
The historic race also elevates anyone associated with the winner — not just the owners, trainer, groom and jockey – but also all the horseplayers smart enough and lucky enough to land on the winner.
New Betting Options for Kentucky Derby
For the first time Churchill Downs is offering a $2 Pick Six wager uniting two of the Friday Grade One stakes races on the Kentucky Oaks card with four Grade One stakes races on Saturday's Kentucky Derby program. This wager includes both the Oaks and the Derby and carries a $250,000 guarantee. Additionally, it has a mandatory payout with a 15 percent takeout.
The popular Oaks/Derby Double is still available as are added Pick Four and Pick Five wagers on both days. Traditional win, place and show betting is available as are other "vertical" wagers, such as Exactas, Trifectas and Superfectas.
For the complete wagering menu and post times of all races click here.