Brazil got past Mexico on penalties, with Spain qualifying for the Finals of the men's Olympic soccer tournament after a narrow 1-0 win over Japan in extra time. Real Madrid's Marco Asensio scored the winner five minutes before the last whistle.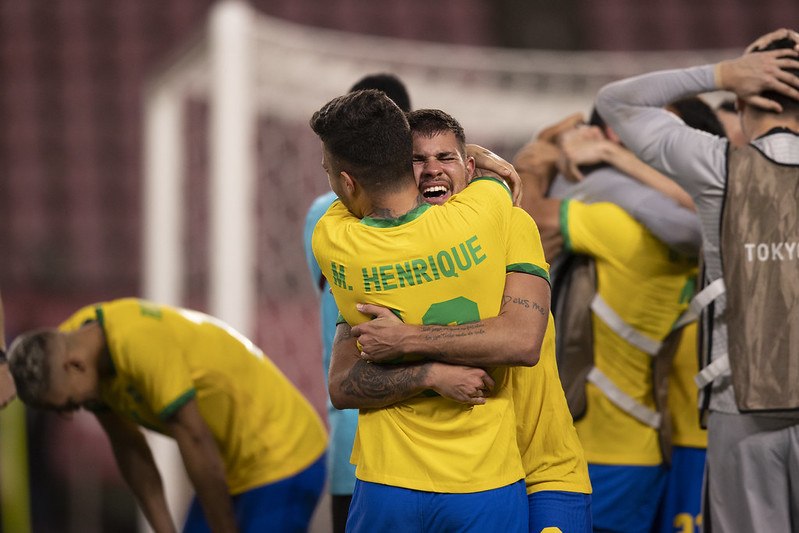 Mexico fought until the end, but couldn't keep their heads clear for the penalty shootout after an impressive effort over 120 minutes. The Mexicans missed their two opening shots, making it easy for Brazil. The South-Americans were lethal from the spot, scoring all of their shots and finally winning, 4-1.
Just like in the semifinal between Mexico and Brazil, Spain and Japan couldn't score in normal time. The game seemed destined for a shootout as well until Asensio put the Europeans in front just to cause drama for the Japanese
Brazil and Spain will meet on Saturday in the Olympic final at the Yokohama Stadium.
The Spanish team is bursting with stars, but their road to the final wasn't easy. Spain only scored two goals in the group stage, enough to earn them four points. Cote d'Ivoire gave them a big scare in the quarterfinals, with Spain's 2-2 equalizer coming in added time before the Europeans scored three goals in extra time to progress. Spain is pushing for gold in the men's Olympic football tournament, having six players from Luis Enrique's squad at Euro 2020 on their squad in Tokyo.
On the other hand, Brazil has Richarlison as their most prominent player. Everton's forward is the top goal-scorer in the competition, netting five times as Andre Jardine's boys made their way through to the final. Brazil is the defending Olympic champion, having won the 2016 final against Germany in Rio de Janeiro on penalties after being tied at 1-1 over 120 minutes.
Bookies predict an even fight in the last act of the men's football tournament at the Olympics. Spain is currently at -118, with Brazil at -110 to take the gold medals home.