After two seasons with a 163-161 record in Queens, the New York Mets fired manager Mickey Callaway. Former New York Yankees skipper, Joe Girardi, is on the short list to become the Mets next manager.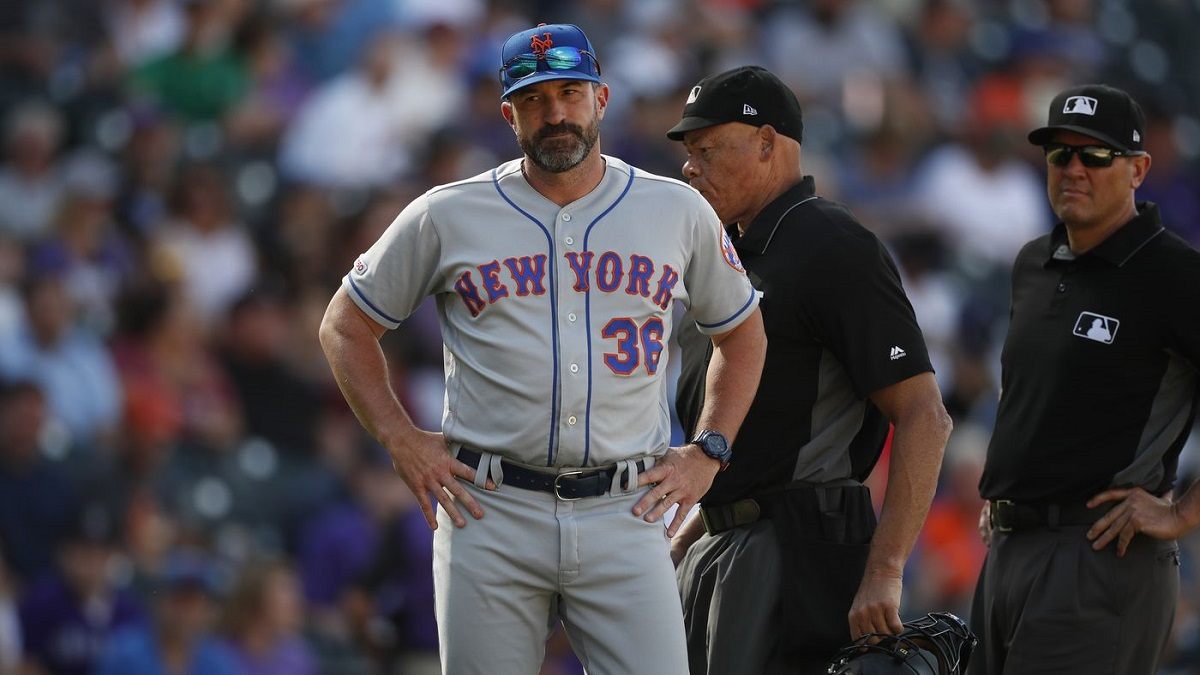 "We did feel like this move will give us the opportunity to continue our progression, and ultimately get us to where we want to go as a team and as a franchise," said general manager Brodie Van Wagenen. "Our focus will be simply to continue to provide our players with the support they need to succeed at this level, and to put them in the best position to win every game every day."
Callaway, 44, spent most of the season on thin ice, and he almost got fired after a slow start. Callaway came under fire following a well-publicized incident when he got into a shouting match with a beat reporter, and relief pitcher Jason Vargas threatened to beat up the same reporter with the infamous barb, "I'll knock you the f— out, bro."
"A decision like this is never easy," explained Van Wagenen. "However, we believe it is in the best interest of the franchise at this time."
Girardi and Maddon Favorites
Girardi is at the top of the list for the Mets gig after Callaway got fired. The former Yankees skipper hasn't had a job in two seasons. Girardi won a World Series with the Yankees in 2009, but the team needed a change in the Bronx. They brought in fresh blood with Aaron Boone.
Girardi is savvy with the NYC media after spending time as both a player and manager. With the Mets, Girardi will have a much better relationship with the press than Callaway developed with his combative ways.
NY Mets Manager Short List
Joe Girardi 988–794 (Yankees, Marlins)
Joe Maddon 1225–1045 (Cubs, Rays)
Buck Showalter 1551–1517 (Orioles, Yankees, Diamondbacks)
Maddon won two World Series titles with the Tampa Bay rays in 2002, and the Chicago Cubs in 2016. Maddon is also on the short list for the Mets job after he and the Cubs agreed to part ways. Maddon is a SoCal guy, and would love to go back home to coach with the LA Angels or San Diego Padres, both of whom are seeking a new manager. If he wants to hang out in the Bay Area, the San Francisco Giants job is also available after Bruce Bochy retired.
Buck Showalter is also available. He's a bit dry and, a stickler for details, but that's sort of what the Mets can use right now. He's never won a World Series title, but he's won more than 1,500 games with four different teams, including the NY Yankees.
Beltran and Cone Wild Cards
Van Wagenen isn't your typical general manager. The former agent pulled many unorthodox moves, so it wont' be surprising if he goes outside of the box.
"The game plan and the goal is to find the right person to take us forward," said Van Wagenen. "We haven't contemplated a financial component to what is the right person."
Van Wagenen might make a bold move and tap a more-recent former player like Carlos Beltran, or give a former legend like David Cone their first managerial job.
Beltran, 42, can probably still play ball. Back in the old days, he'd be a DH somewhere. But, in the modern game, he became an overpriced dinosaur. Beltran crushed 425 home runs over his career with seven different teams, including the New York Mets.
Cone, 56, has no prior coaching experience, but he's won five World Series titles and pitched a perfect game. After retiring from baseball, he's been in the booth for the Yes Network announcing Yankees game. He recently published a book about pitching titled Full Count: The Education of a Pitcher. Cone spent several years in the Mets organization during the wild 1980s. He also ended his career with the Mets in 2003.