Canada could still earn a second gold medal in curling thanks to the strong performance of the country's men's team, but the Canadian women have been eliminated in a shocking result that few saw coming going into the Winter Olympics.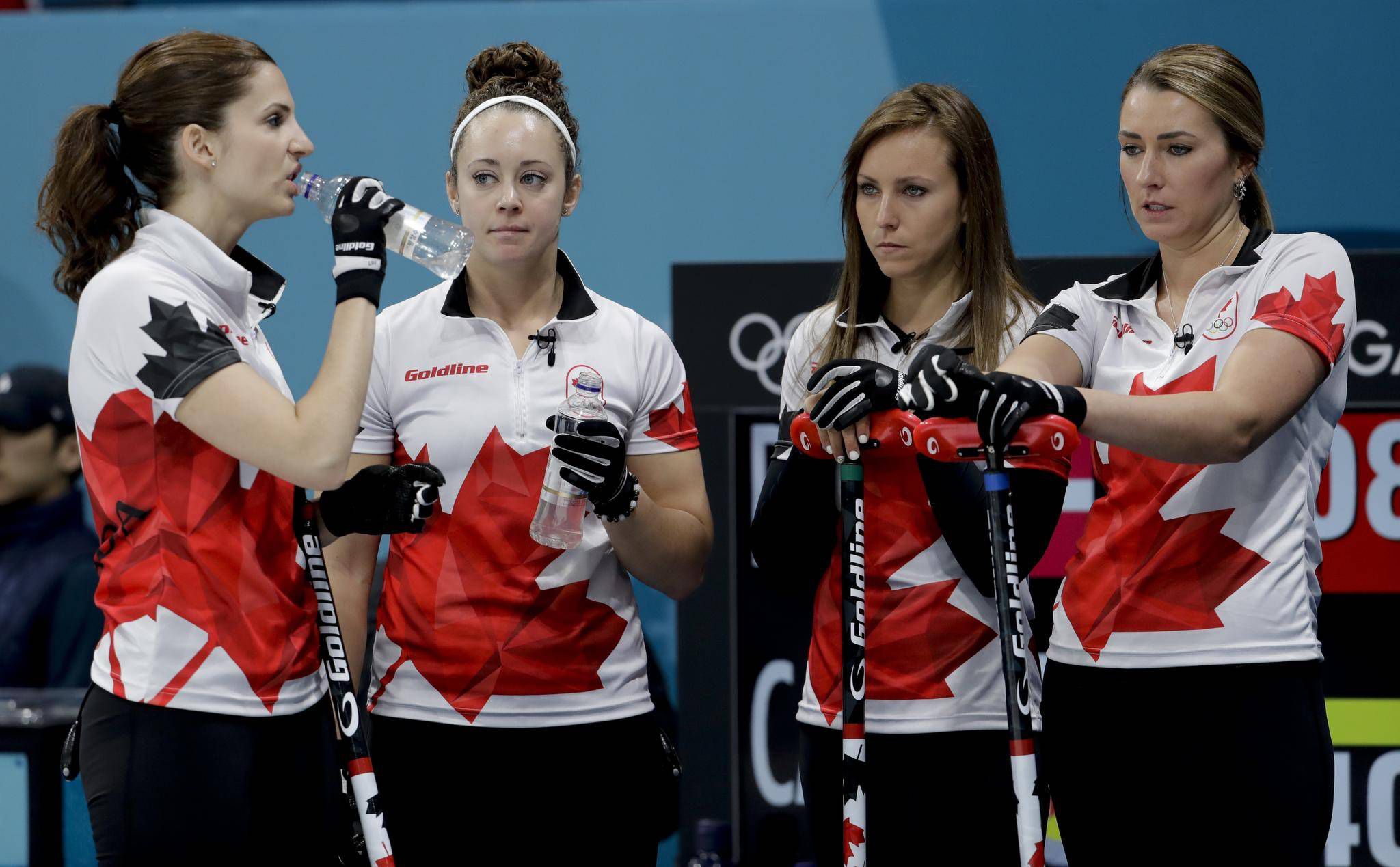 Canada is traditionally the strongest curling nation in the world, and heading into this Olympics, they were favored to win all three gold medals. The team of Kaitlyn Lawes and John Morris achieved just that in the mixed doubles competition to kick things off.
Sweden Leads Way in Men's Curling
The Canadian men's team, led by Kevin Koe, has put themselves in the medal round as well. They'll head into the semifinals with a 6-3 record, which was good enough for the second seed. It was Sweden that took top honors in the round-robin, going 7-2 to earn the top seed for the semifinals.
Sweden doesn't yet know who they'll play in their semifinal. There was a three way tie for third place, with the United States, Switzerland, and Great Britain all finishing with 5-4 records. The Americans, who stormed back to win their final three games, earned the third seed due to their head-to-head victories over Switzerland and Great Britain, while those two teams will play a one game playoff to determine who gets the final medal round spot.
Canada will play the USA in one semifinal, while Sweden will play the winner of the Switzerland vs. Great Britain tiebreaker.
"We'll play whoever we get," said Swedish skip Niklas Edin. "It doesn't matter at all."
While they have had their ups and downs thus far, the Canadian men are still the top pick to win gold. They are heavily favored to avenge their round-robin loss to the USA in the semifinals, and Bodog has them as a -125 favorite to win gold. Sweden (+175) is still a strong second choice, while the United States (+700), Switzerland (+1400) and Great Britain (+1400) are longshots to overcome both of the tournament co-favorites.
Women's Tournament Full of Surprises
While the men's results largely held to pre-tournament expectations, the women's curling event has been filled with surprising results. None has been more shocking than that of the Canadian women, who went 4-5 to miss the medal round. That will make this the first Canadian curling team to fail to medal at a modern Winter Olympics.
"I'm still a bit disappointed," Canadian skip Rachel Homan told Sportsnet. "We gave it all we had. We never gave up. That's the way it goes sometimes."
That leaves the medal positions wide open heading into the semifinals. South Korea qualified in first position with an 8-1 record, and will take on Japan in their semifinal match. Meanwhile, Sweden will battle with Great Britain for the other spot in the gold medal game.
With Canada out, all four remaining countries are given some chance of taking home gold. At Betfred, South Korea (7/4) is the favorite, but only narrowly over Sweden (2/1) and Great Britain (11/4), while Japan (6/1) is considered the dark horse.