There's never a sure thing, bettors know all too well. But what kind of odds do the reigning Super Bowl champion New England Patriots have after only one game? They are the favorite to win their division, their conference and yes, the Super Bowl. But are the 2019 Patriots really that good, or are their opponents really just that bad?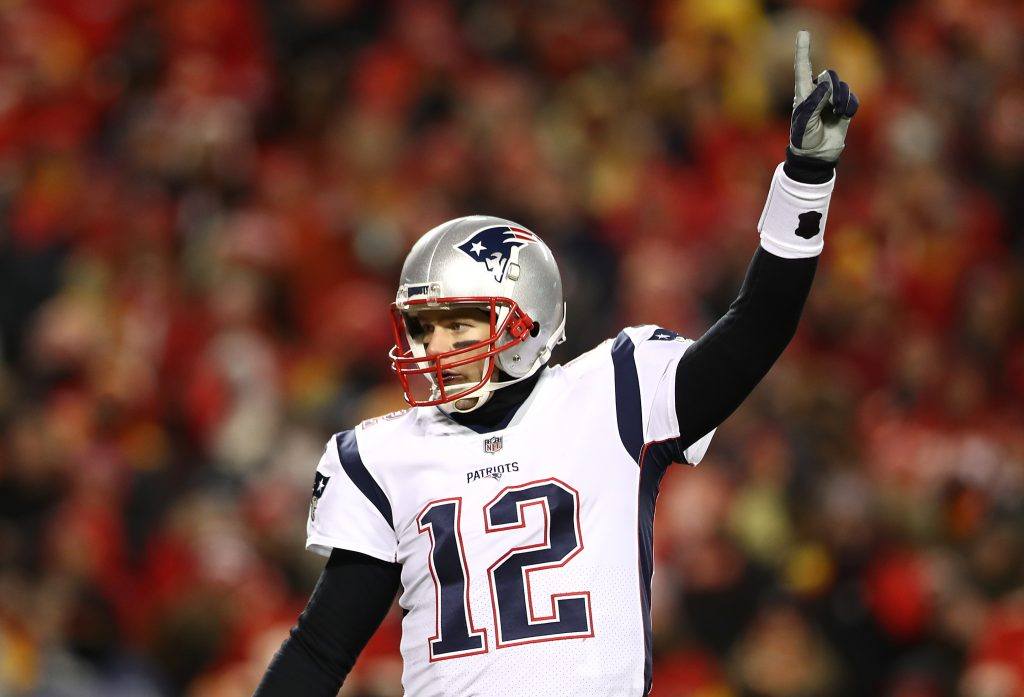 New England has won the last 10 AFC East division titles, and 15 of the last 16. Odds-makers have the perennial favorites at the top in nearly every full season betting category.
The Patriots dominated the hapless Pittsburgh Steelers 33-3 in week one. New England often starts the season slow and builds to a division title, apparently not this year.
2019 Season Odds for New England
The New England odds are the shortest of any AFC team in all of these wagers.
---
The Patriots are -800 to make the playoffs in any capacity, seeded or wild card
They are +240 to be the #1 seed in the American Football Conference
New England is short odds at +130 to make AFC finals
Finally, the reigning champs are +700 to win the Super Bowl
Source: Bovada
---
Besides being the defending Super Bowl champions and having Tom Brady quarterbacking and Bill Belichick coaching and a tradition of winning. The Patriots are also in the soft, weak, below average AFC East. Miami is tanking and just plain awful. The New York Jets are mediocre at best. The Buffalo Bills might challenge when they get the Patriots at home in week four, but basically New England has already wrapped up the conference title.
At this point, only half a dozen or so key injuries could stop the Patriots. Not one or two, they've weathered such events in the past. To slow down the Patriots this season is going to take a lot of obstacles and there aren't a lot of those on the New England schedule.
2019 Patriots Schedule

Sunday 9/8  New England 30  Pittsburgh 3

Sunday 9/15 New England @ Miami
Sunday 9/22 New York Jets
Sunday 9/29 @ Buffalo Bills
Sunday 10/6 @ Washington Redskins
Thursday 10/10 New York Giants
Monday 10/21 @ New York Jets
Sunday 10/27 Cleveland Browns
Sunday 11/3 @ Baltimore Ravens
Sunday 11/10 bye
Sunday 11/17 @ Philadelphia Eagles
Sunday 11/24 Dallas Cowboys
Sunday 12/1 @ Houston Texans
Sunday 12/8 Kansas City Chiefs
Sunday 12/15 @ Cincinnati Bengals
12/21 or 12/22 Buffalo Bills
12/29 Miami Dolphins
Tougher Road Against the Spread
The Patriots are favored by 18 on the road in Miami this Sunday. That's a tough number to cover by a team with a history of not playing well in South Florida. Winning may not be difficult, but covering 18 points isn't easy.
New England will be a favorite in every game in the first two months of the season. In fact, the two toughest challenges on the schedule are Dallas (Nov. 24) and Kansas City (Dec. 8). Both of those games are at home for New England in Foxboro.
The Patriots could be favored in all 16 regular season games this year. That, of course, will drive Belichick crazy as each week there will be more and more questions about going 16-0. By the way, the current odds on an undefeated regular season for the Pats are +1000. Sorry, Bill we had to ask.