Nationwide has decided it's not on NASCAR's side and will not be sponsoring  Alex Bowman and the No. 88 car at Hendrick Motorsport after this season. The insurance company had signed a two-year deal last year, but is exercising an opt out clause.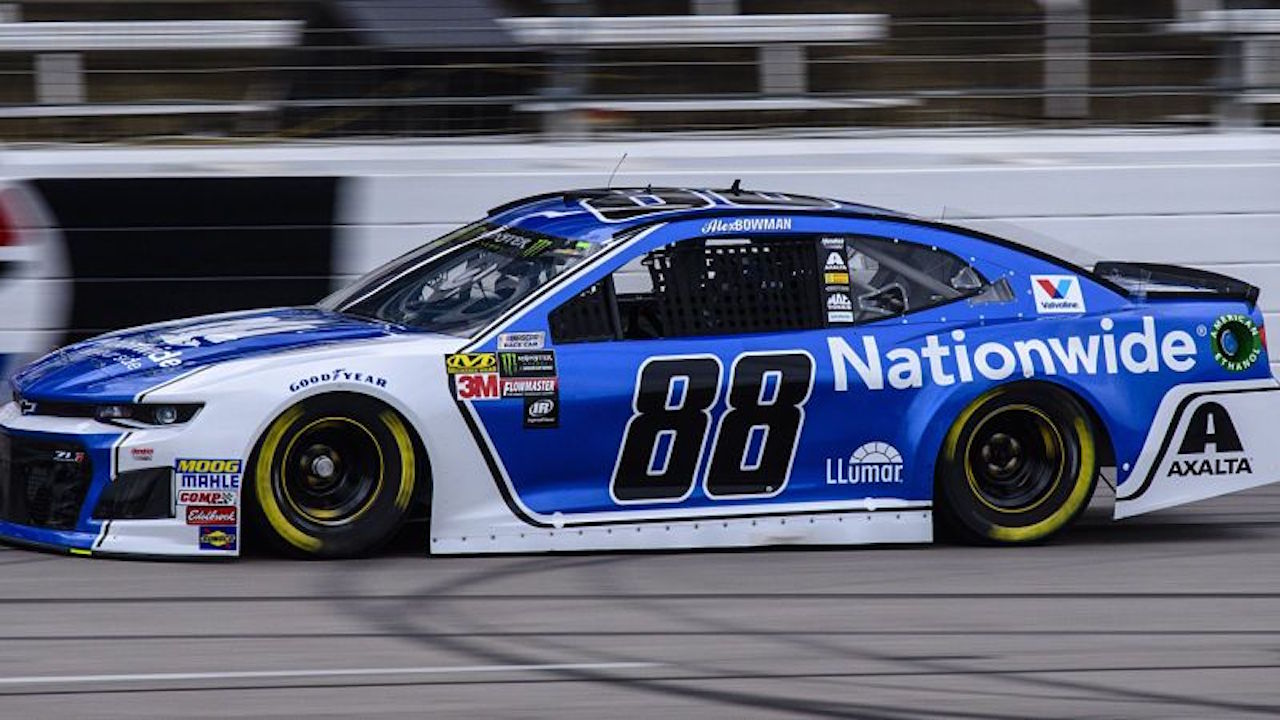 The relationship with NASCAR stretches back to 2008, when Nationwide was the title sponsor of what is now the Xfinity Series. In 2015, they made the decision to sponsor Dale Earnhardt Jr., and continued with the No. 88 car when Bowman took over. The company issued a statement to Sports Business Journal.
"As Nationwide's business needs evolve, we are adjusting our marketing resources to ensure that we are aligning to those new business priorities," the statement read. "With that in mind, we have informed Hendrick Motorsports of our decision to step away from our sponsorship of the 88 team at the end of the year."
Officials said it had nothing to do with Bowman's performance. The second-year Hendrick Motorsports driver made the playoffs last year, and is in good position to repeat. He's 10th in the points standings and has five top-10 finishes through the first 15 races of the season.
There was no word on any possible replacements for the insurance company.
Big Three Minus One
While Kevin Harvick, Kurt Busch, and Martin Truex Jr. ruled NASCAR last season, there has been far more parity this year among drivers. With teams, however, is a different story.
Seven different drivers have been in the winner's circle through 15 races, but two teams have taken 14 races. Team Penske and Joe Gibbs Racing have dominated the Cup Series so far this year.
JGR has nine victories, and Team Penske has five. The only other team to have a win is Chase Elliott at Talladega in April for Hendrick Motorsports. Kyle Larson of Chip Ganassi has won two non-Cup races, the Monster Energy Open and the All-Star Race, both at Charlotte Motor Speedway.
For Team Penske they are on their way to exceeding last year's victories. They had seven last season, and are just two away from reaching that mark.
Tough Season for Bowyer
It has been a rough season thus far for Clint Bowyer, and last week at Michigan International Speedway epitomized his first six months. He was in the top 10, but made contact with Erik Jones and crashed into the wall. He ultimately finished 35th.
After the race, Bowyer showed his frustration with the race.
"I mean, it is not racing," Bowyer said. "I am sorry, I am biting my tongue. I have never been penalized for trying to make a pass in my whole life since I was 4 years old. You get a run on somebody and you can make a complete pass and by the time you get to the next corner you have been passed by four people. It is really, really frustrating."
Earlier this season, Bowyer tangled with Ryan Newman at the All-Star Race. After race he charged Newman's car and threw punches at the driver.
Last Week's Penalties
NASCAR penalized the crew chiefs for Daniel Suarez and Chris Buescher after the race Monday in Michigan. Both cars failed lug nut inspections.
Crew chiefs Billy Scott (No. 41) and Trent Owens (No. 37) were each fined $10,000.