Major League Soccer announced that it plans to expand to 30 teams, building on an already existing plan to grow MLS to 28 clubs.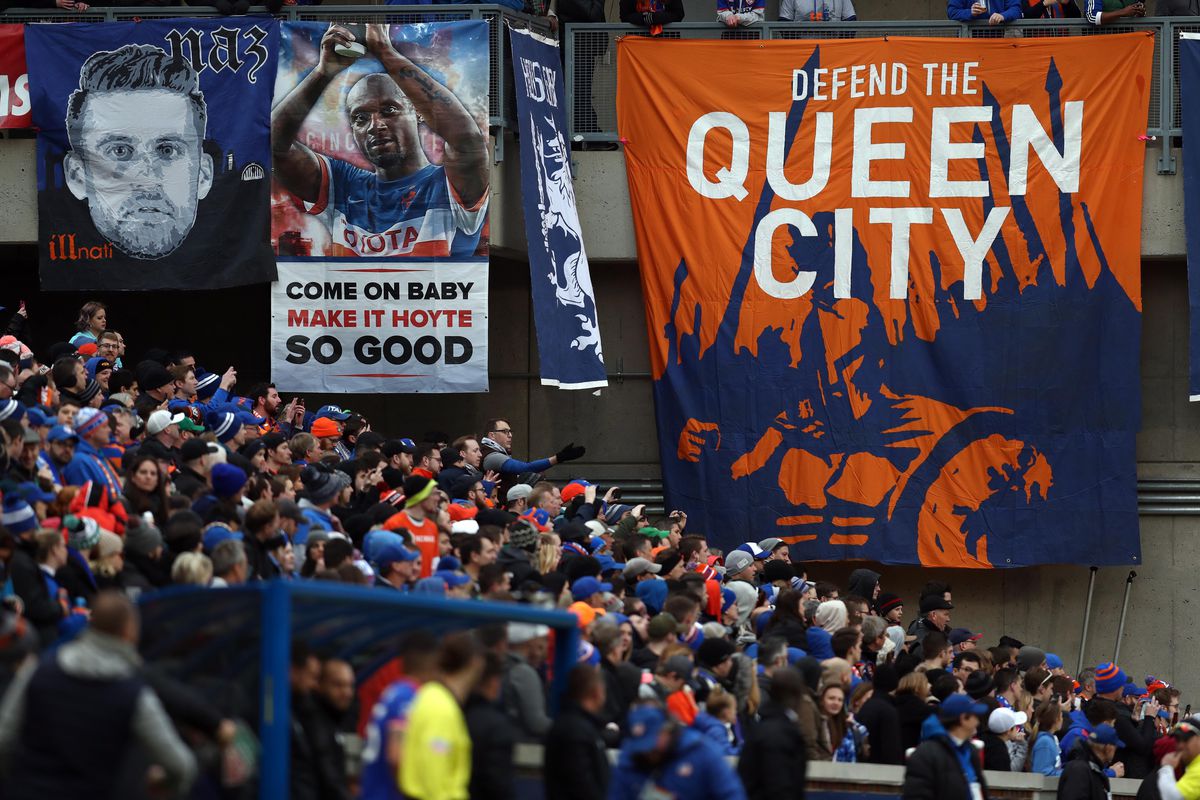 Currently, there are 24 teams in MLS, and agreements are already in place to bring new clubs to Austin, Miami, and Nashville in the years to come.
MLS Expansion Teams Prove Popular, Successful
That leaves three more spots open for new franchises that want to join a league that has seen several of its latest additions prove highly successful, both on the field and in terms of attendance and media exposure.
"Professional soccer at all levels is thriving in the United States and Canada and we believe there are many markets that could support a successful MLS club," Commissioner Don Garber said in a statement. "Expansion during the last 15 years has been enormously successful and a key driver behind the league's continued rise, and we are pleased that some of the top business and community leaders representing great markets in North America are aggressively pursuing MLS expansion clubs."
While expansion was initially slow as MLS attempted to gain a foothold in the North American sports landscape, it has been a constant for the league in the past 10 years. Popular franchises including Toronto FC, the Seattle Sounders, the Portland Timbers, and Atlanta United have all joined the league since 2007; those four teams have combined to win the last four MLS Cups, with only one other team (the Columbus Crew) reaching the final in that time.
FC Cincinnati is the latest team to join MLS, doing so for the 2019 season. Inter Miami CF and Nashville SC are scheduled to join the league in 2020, with Austin FC to follow in 2021.
The league has said that it expects to award the next two expansion spots by the 2019 All-Star Game, which will take place on July 31. Each new club will pay an expansion fee of $200 million.
Sacramento, St. Louis Likely to Receive Clubs
While nothing has been guaranteed yet, both Sacramento and St. Louis have ownership groups that are in advanced discussions with the league over bringing expansion teams to those cities. While both bids are relatively far along in the process, Garber has said that there are areas that both groups could improve on.
"They need to finalize their corporate sponsorship support and they need to finalize their stadium plan, Garber said of the Sacramento bid, according to MLSSoccer.com. "They have ownership of the land, but they have a handful of outstanding issues that they need to work on."
Similar issues were also cited with the St. Louis bid.
"We need to finalize the stadium situation there," Garber said. "They have work to do with the city, they have work to do with the state."
According to Garber, MLS is also in discussions with other potential hosts, including Phoenix, Las Vegas, Charlotte, and Detroit. With that many interested cities, there's no guarantee that the league will ultimately stop at 30 teams as it continues to grow.
"I don't know that we have a firm handle yet on what the final number of teams in the league will be in the future," Garber said. "We have a lot of work to do to determine what the future state of Major League Soccer is in 10 years and in 20 years."