Kenley Jansen, the long-time closer for the LA Dodgers, along with Shane Green from the Detroit Tigers and Kirby Yates from the San Diego Padres are among the best closers through the first 28 games of the 2019 season.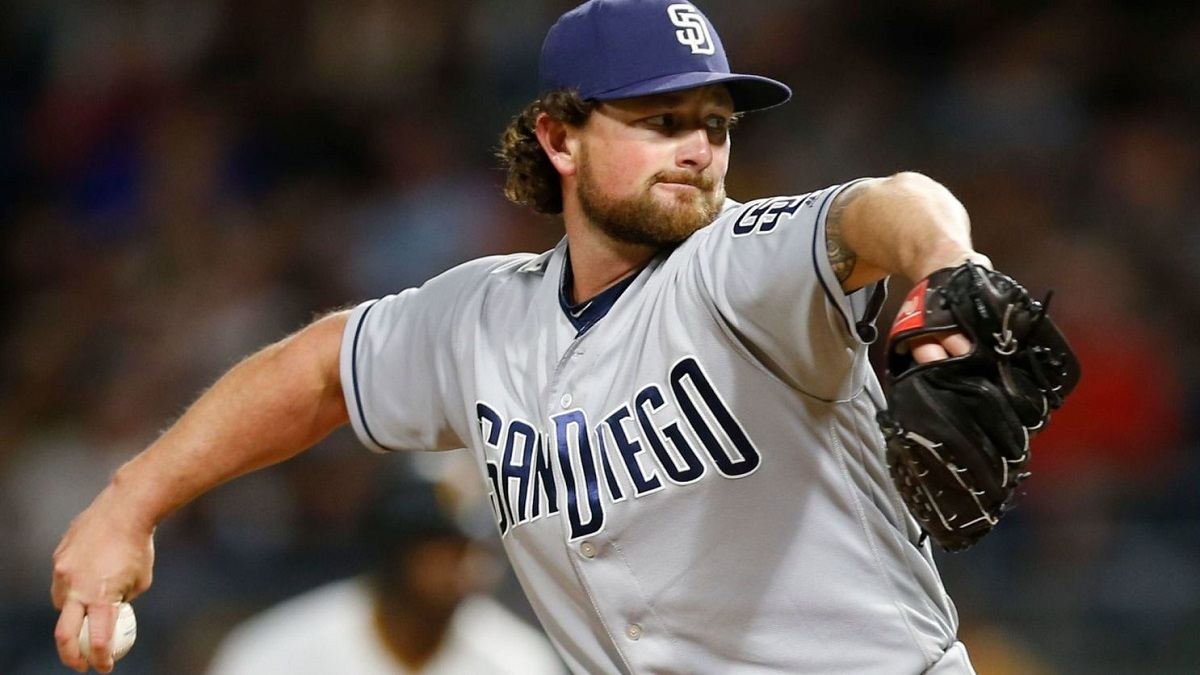 Yates leads the league with 13 saves for the upstart San Diego Padres (16-13). Kenley Jansen is second in the NL with 10 saves for the Dodgers (19-10).
Shane Greene leads the AL with 11 saves for the Tigers. He's as one of only three pitchers with double-digits saves thus far.
Kirby Yates, Wait Who?
Kirby Yates is a Hawaiian-born pitcher that is leading the big leagues in saves. Yates earned his 13th save Friday night for San Diego. The Padres have been playing with a lot of spunk and enthusiasm ever since Manny Machado arrived late into spring training. Machado has his new team believing in themselves. That includes their 30-year old closer.
Yates blew out his arm in college and missed two seasons. He signed as an undrafted free agent with the Tampa Bay Rays in 2009. Over the last decade, Yates bounced around several ball clubs including the Rays, NY Yankees, and Anaheim Angels.
Yates joined San Diego early in the 2017 season and appeared in 61 games, but only recorded one save. Yates developed a split-finger fastball and struck out 87 batters in only 55 innings of relief.
In 2018, Yates appeared in 65 games. He recorded 20 holds and 16 saves with 90 strikeouts in 63 innings.
This year, Yates won the closer job. In 15 appearances, he recorded 13 saves. Yates boasts a 0.60 ERA and 1.00 WHIP with 23 strikeouts.
Greene Lights Out
Shane Greene saved 11 out of the Tigers' 12 victories this season. The Tigers are 12-14 and almost all of their wins were small margins of victory.
Greene came up through the NY Yankees organization. He was a starting pitcher back in 2014 before he got shipped out to the Tigers.
Greene came along last season and emerged as the team's closer. Greene saved 32 games last season in 66 appearances. He had a ridiculous 5.12 ERA for a closer with six blown saves. He still finished the season tied for fourth in the AL in saves.
This season, Green allowed just one home run in 13 innings. He saved 11 games with a 1.38 ERA. That's impressive considering his lifetime ERA is closer to 4.75.
Old Reliable Jansen
Kenley Jansen, a three-time All-Star, has been the LA Dodgers' full-time closer since 2014. He posted three 40-plus save seasons since then with 47 in 2016, 44 in 2014, and 41 in 2017, which led the NL.
Jansen is closing in on 300 saves and needs only 22 more. Jansen's career ERA is 2.22, but he's pitching over 3.00 again for only the second time in his career.
Jansen is off to a great start this season with 10 saves. Now that Cody Bellinger found his swing, and Jansen continues to bring the heat in the ninth inning, the Dodgers are on a mission to return to the World Series for a third season in a row.
Last season, Jansen (38) finished second in the NL in saves behind Wade Davis (43) of the Colorado Rockies.