The slumping Minnesota Twins added veteran right-handed reliever Sergio Romo to bolster their bullpen during a heated NL Central pennant race against the surging Cleveland Indians.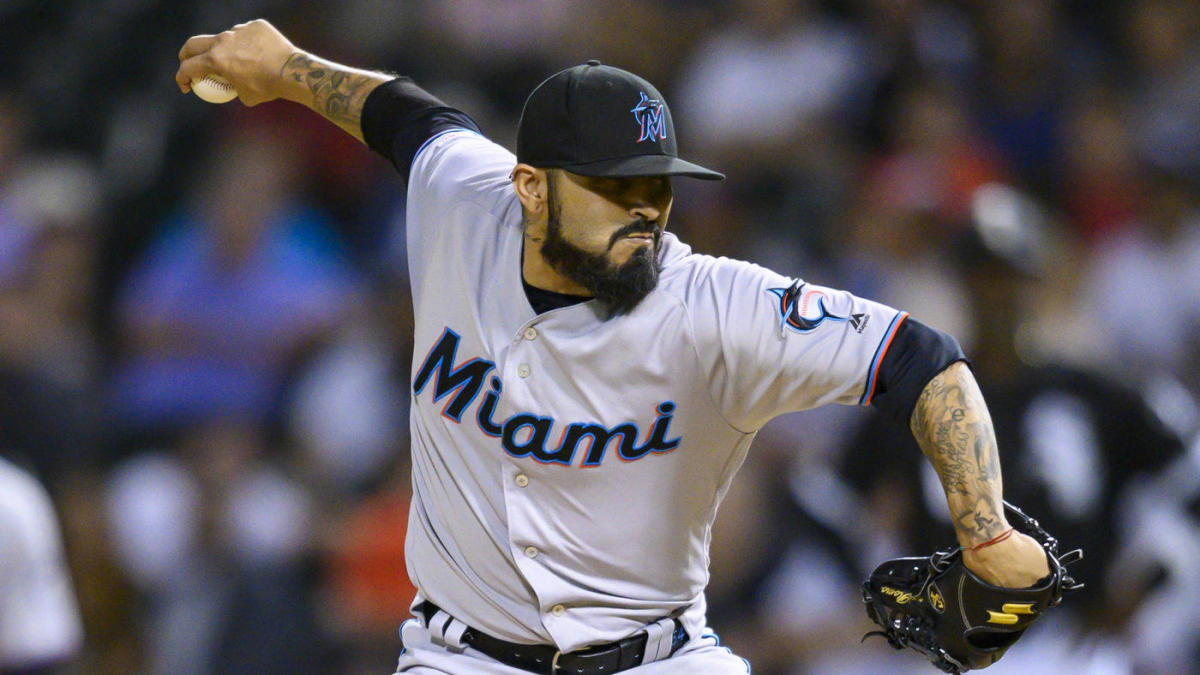 Romo became the Miami Marlins closer with a 2-0 record, 17 saves, 3.58 ERA, and 1.22 WHIP. Over his career, Romo saved 126 games with a 2.91 ERA and an impressive 1.02 WHIP
The Twins shipped out 1B prospect Lewin Diaz. He had a great start in single-A before the Twins promoted him to AA. Overall, Diaz hit .297 in the minor leagues this season with 19 homers and 61 RBI.
In exchange, the Twins get Romo and a pitching prospect and a proverbial "player to be named later".
The Marlins shipped 22-year old pitcher Chris Vallimont to the Twins. The Twins are loaded in the hitting department in their farm system, but they don't have too many high-caliber arms. Vallimont, a righty starter, went 6-7 with a 3.16 ERA in single-A ball.
Blast from Past
Romo, 36, won three World Series titles with the San Francisco Giants at the start of the decade.
Romo is most known for his sure-fire closing skills with three huge saves in the 2012 World Series.
In 2013, Romo saved 38 games for the Giants. Last season, he recorded 25 saves for the Tampa Rays. He also appeared in 73 games.
Romo is not a flamethrower who just reels back and brings heat. He relies upon a nasty slider and a baffling changeup to get out hitters.
With only 57 games remaining, the Twins (64-41) need only 26 more wins to secure 100 victories. The century mark seemed like a given a month ago. Then Rocco Baldelli's team hit the skids.
After dropping a home series against the Yankees, the Twins went 3-1 during a slump busting four-game series against the Chicago White Sox.
The Cleveland Indians are in the thick of the Wild Card race. If the season were to end today, the Indians would hold the top spot in the Wild Card. They hold a three-game lead over the Oakland A's and a four-game lead over the Red Sox. But the Indians also have a chance to overtake the Twins.
The Twins lead the Indians by only two games. The Indians have an easy week with games against the lowly Miami Marlins and Kansas City Royals. Next week, the Twins have seven home games against the first-place Atlanta Braves and Cleveland Indians. With a four-game series looming, the Twins need every edge they can get.
The Minnesota Twins are 9/1 odds to win the World Series according to William Hill.