Miami Heat All-Star Jimmy Butler missed the entire second half of Game 3 with inflammation in his knee, but despite the nagging injury, he's expected to play in Game 4 against the Boston Celtics on Monday night.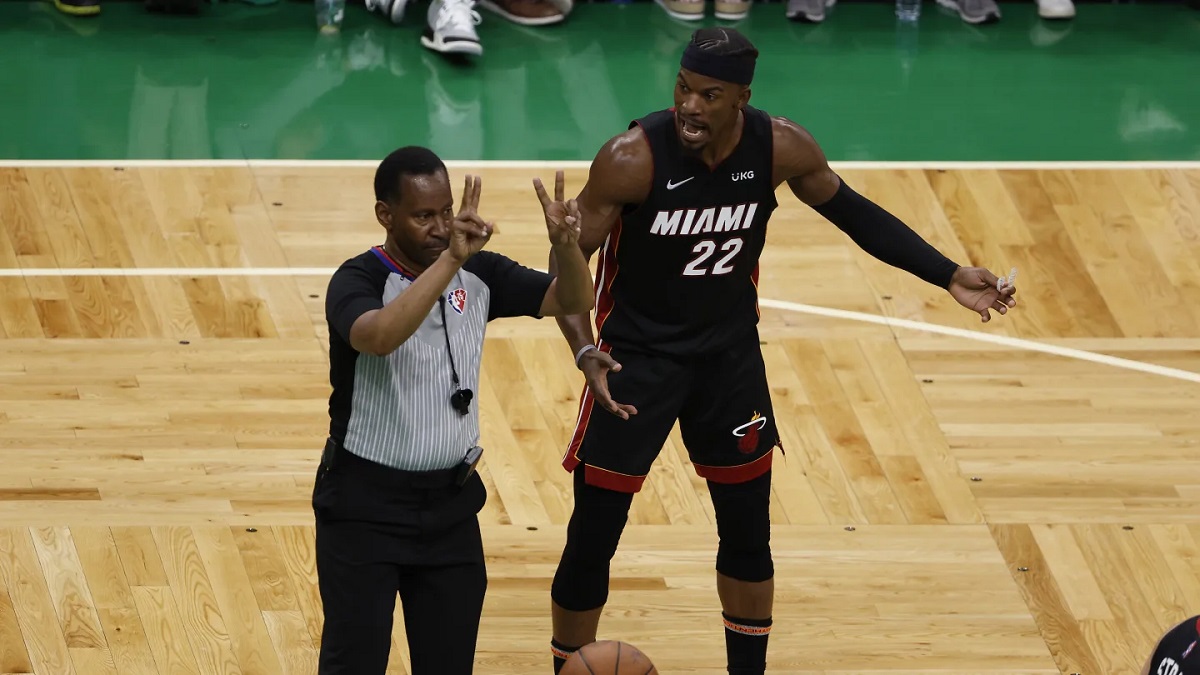 The Heat listed Butler as questionable, but Butler indicated he's ready to suit up.
Butler averages 28.1 points, 7.2 rebounds, 4.9 assists, and 2.2 steals per game for the Heat in the postseason.
The Celtics opened as a -7 favorite at home in Game 4. When word got out that Butler would play, the line moved a full point to -6. However, the Celtics have their own injuries to worry about, including Marcus Smart, Jayson Tatum, and Robert Williams III.
The Heat are up 2-1 in the series, but they're only -115 odds to knock the Celtics out and advance to the NBA Finals. The Celtics are -105 odds to win the series.
The Celtics are +310 odds to win the 2022 NBA Championship, according to a recent update by DraftKings. The Heat are +360 odds as the third-highest team on the board. The Golden State Warriors are the outright favorite at -155 odds after they took a 3-0 lead over the Dallas Mavericks in the Western Conference finals.
Butler: ubiquitous sore knee
Butler missed one game in the first-round series against the Atlanta Hawks with the same knee injury. The inflammation and swelling comes and goes, but Butler didn't miss any time in the second-round series against the Philadelphia 76ers, playing in all six games.
The inflammation flared up in the first half of Game 3 against the Celtics. Butler played 20 minutes and scored eight points, but he looked sluggish in the first half, especially after Payton Pritchard tripped him up midway through the second quarter.
After examining Butler at halftime, the training staff made the tough decision to keep him out of the lineup in the second half. The risky move paid off because the Heat won Game 3 without Butler anyway, and they were able to give their leading scorer much-needed time off to rest up.
Without Butler, Bam Adebayo stepped up, scoring 31 points, 10 rebounds, and four steals when his team needed him the most. Adebayo had a quiet start to the series before unleashing one of his best playoff appearances this season.
"When Jimmy was out in the second half, Bam just stabilized us," said Heat head coach Spoelstra. "It got a little gnarly out there and when it did, we were able to get the ball to Bam and just get something coherent."
Meanwhile, Butler's agent should be talking to Big Pharma in the offseason to work out an endorsement deal for anti-inflammatory medication.
Check out OG's extensive coverage of the 2022 NBA playoffs.