While Max Homa won his first PGA Tour event Sunday at the Wells Fargo Championship, it is his skills on Twitter that are getting the most attention. The 28-year-old has one of the funniest selection of tweets in the golf world.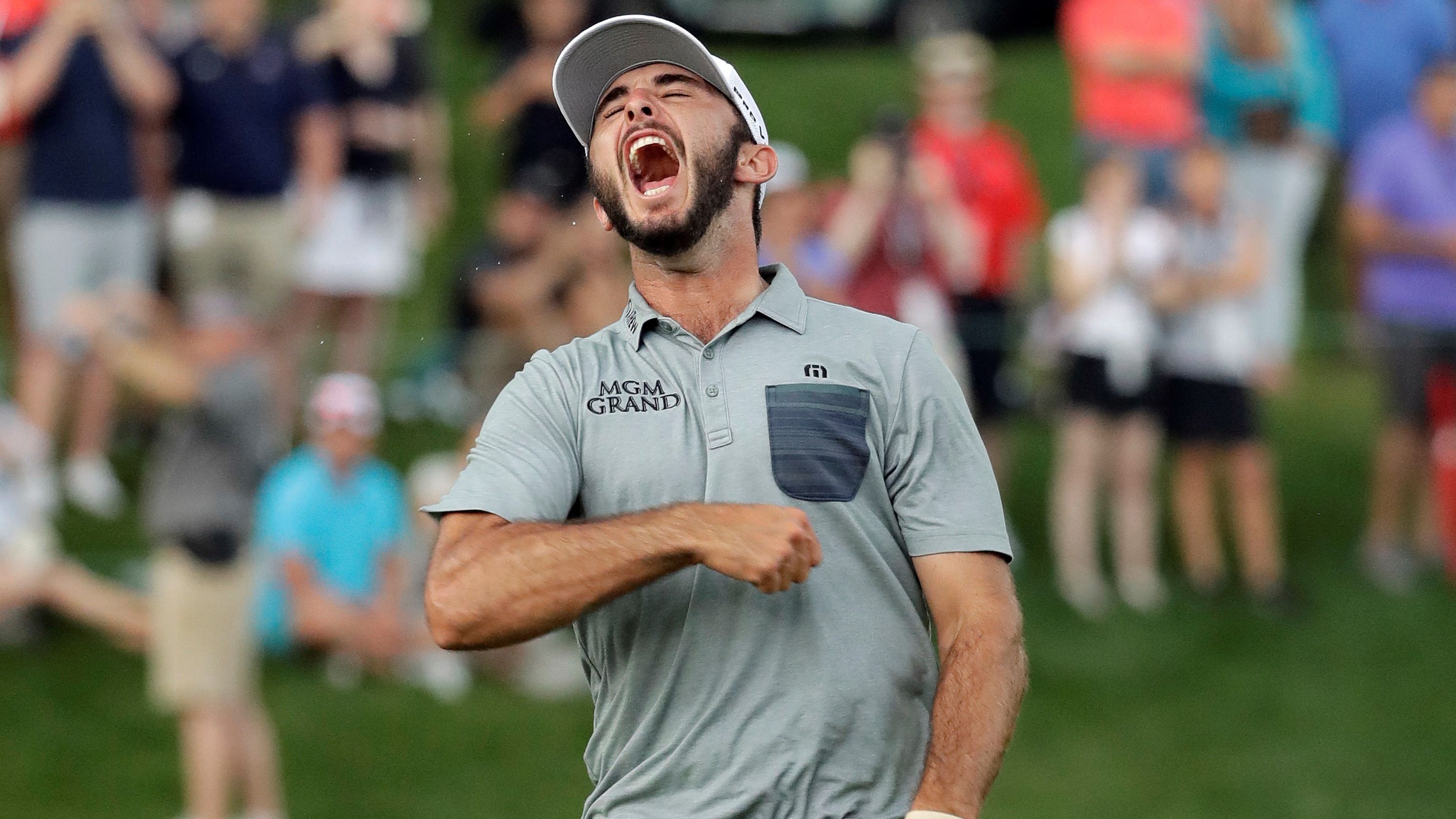 You have to have a sense of humor to deal with what Homa has gone through since winning the 2013 NCAA Individual Golf Championship. His career as a tour professional has been ripe with disappointment, culminating in missing all but two cuts in 2017 and losing his tour card.
What he never lost, however, was the ability to tweet humorous observations. Below are a few examples.
"Just witnessed a guy with southwest priority boarding choose a middle seat. Pretty discomforting to know there's a serial killer on my flight."
"Had a few caddies hit me up recently hoping to team up. They heard they usually get weekends off which is apparently a great selling point."
"Despite 6 years of Hebrew school and the completion of my Bar Mitzvah, the most Jewish I've ever felt came after looking at a home with extravagant Christmas lights and immediately thinking 'that electric bill must be brutal.'"
"I just made my bed without my mom telling me I had to. Miracles do happen. Thank u guys for all your support. What a day."
Show of Support
In a nice touch by the PGA Tour professionals at last week's Wells Fargo Championship, many donned a small ribbon in support of the victims of the shooting at UNC Charlotte. The university, which is about 30 minutes from Quail Hallow, was the site of the tragedy where two students were killed by a lone gunman.
Jason Day, who is from Australia, said it is disheartening to see the frequency of these incidents.
"We live in a very, very different world right now when people are taking other people's lives," Day said. "It's frustrating to hear about the young kids are that are just starting their lives, or are going to start their lives, and the families that have to do deal with this heartbreak."
Feud Continues
Television golf analyst and former player Brandel Chamblee and golfer Brooks Koepka added another chapter in their public spat. In April, Chamblee said that Koepka's sudden weight loss would hurt his game, calling it "reckless self-sabotage." He then went on to question the three-time major winner's toughness.
Last week Chamblee was asked what players could keep up with Tiger Woods. Chamblee slighted Koepka.
"In the aggregate, you'd have Dustin [Johnson] and Rory [McIlroy] who are the likely two who could hang with him," Chamblee said. "Jon Rahm's still got a lot to learn. His iron play's not as sharp as it needs to be to be the best player in the world, and it forces him to have to pitch the ball … his pitching, generally speaking, is not as good as it needs to be. And [Jordan] Spieth's game has fallen off. So it's really only two players who could challenge him."
That didn't sit well with Koepka who put a picture of Chamblee on social media with a red clown nose on him.
This Week's Odds, Pick
The PGA Tour is at the Byron Nelson, and being a week before the PGA Championship, many of the top players are taking the week off to prepare for the major. Koepka is playing, though, and is the 6/1 favorite. We like Marc Leishman at 25/1. The Australian finished second here last year, and has five top-10 finishes this year.