World Chess Champion Magnus Carlsen announced Wednesday that he won't defend his title against Ian Nepomniachtchi next year, ending a run of four successful championship defenses.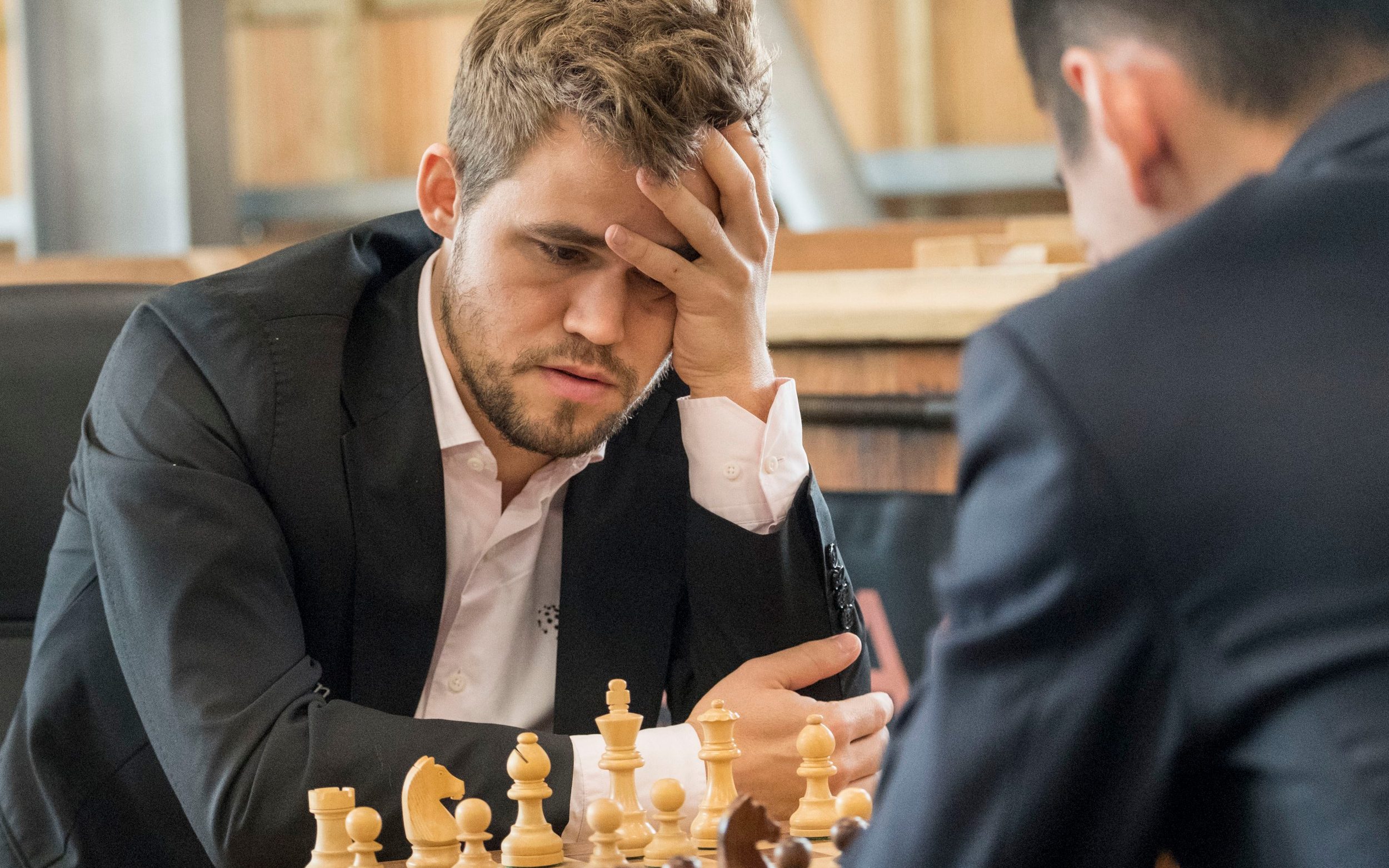 The 31-year-old Carlsen cited a lack of motivation as the key factor in his decision not to defend the title again.
Nepomniachtchi to face Ding in 2023 World Championship
Carlsen has long discussed the idea of giving up his title. He declared before the 2022 Candidates Tournament that he was unlikely to defend the World Championship unless Alireza Firouzja won the qualifier.
Instead, it was Nepomniachtchi who ran away with the Candidates Tournament for the second straight cycle. Rather than defend against the Russian again, Carlsen will allow Nepomniachtchi to face off in a match with second-place finisher Ding Liren for the title.
"I am not motivated to play another match," Carlsen said on the first episode of "The Magnus Effect," his new podcast. "Although I'm sure a match would be interested for historical reasons and all of that, I don't have any inclination to play, and I will simply not play the match."
Carlsen first won the title by beating Viswanathan Anand in 2013. He beat Anand again in a rematch, then won further title defenses against Sergey Karjakin, Fabiano Caruana, and Nepomniachtchi.
Carlsen would have been a substantial favorite in a rematch with Nepomniachtchi. Sportsbooks have yet to post odds for the matchup between Nepomniachtchi and Ding. While Nepomniachtchi has more championship experience, Ding holds the No. 2 rating in the world, trailing only Carlsen.
"It's hard to believe! I need to calm down a little bit," Ding told chess24.com. "It's a backdoor chance. I got very lucky to have the chance to play a World Championship match. It's my best chance for sure. It's a once-in-a-lifetime chance."
Carlsen turns to tournament play, ratings goals
Carlsen made it clear that he has no intention of retiring from professional chess, however. The Norwegian has set a goal of establishing a 2900 classical rating – a level no player has ever reached – and says he plans to continue to play in a variety of tournaments.
"I'm leaving later today to go to Croatia to play the Grand Chess Tour. From there on, I'm going to go to Chennai to play the Olympiad, which is going to be a lot of fun, and the Norwegian team are seeded as No. 4 there," Carlsen said, via chess24.com. "I enjoy playing tournaments a lot. Obviously, I enjoy them a lot more than I enjoy the World Championship, and frankly I don't see myself stopping as a chess player any time soon."
There was speculation that Carlsen might defend his title if the World Chess Federation (FIDE) adjusted the format for title matches. However, Carlsen said he never intended to play, regardless of any changes.
"I did agree to meet with [Arkady] Dvorkovich and [Emil] Sutovsky from FIDE to talk a little bit [after the Candidates Tournament]," Carlsen said. "I did not have any demands or suggestions for that meeting. They did have a couple of suggestions, but the gist of it was that I was there to tell them that I would not defend my title in the next World Championship match."