Lone Star Park suddenly suspended its Sunday racing card and officials announced via Twitter that they're halting all racing at the Texas track until further notice.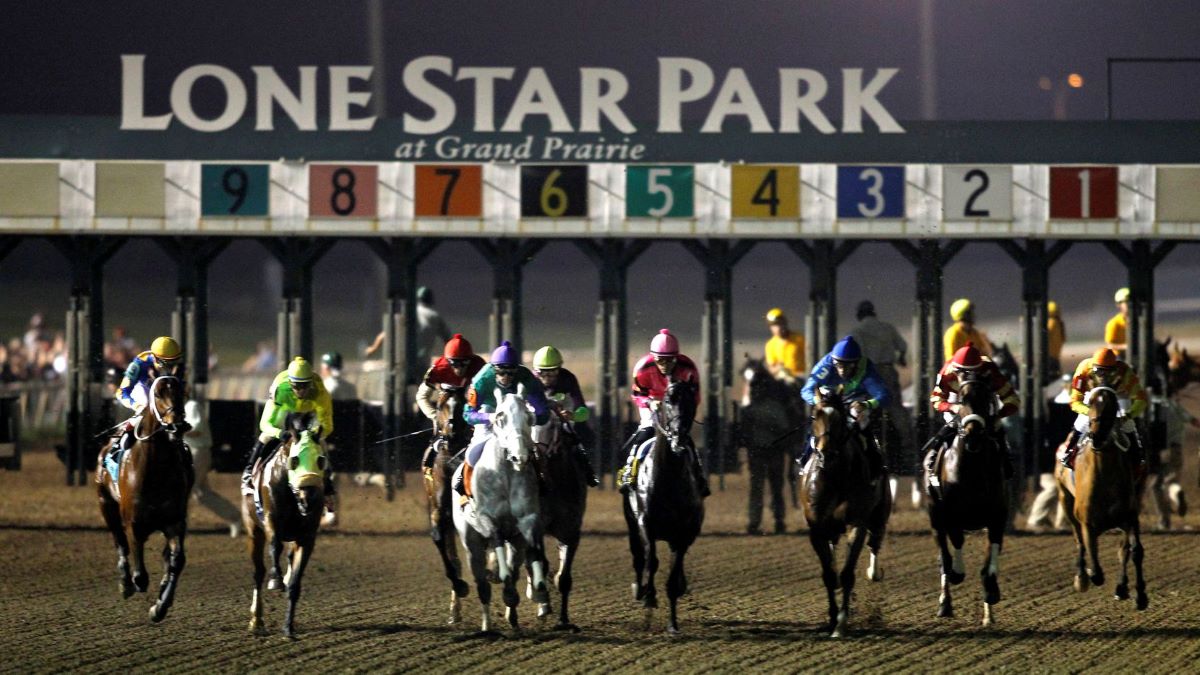 The announcement came from the track's Twitter feed, which cited "an abundance of caution" due to COVID-19. It provided no further details, either on the track's website or elsewhere.
Due to an abundance of caution, all racing operations at Lone Star Park have been suspended due to #COVID19.

Racing will resume at a date to be determined.

— Lone Star Park (@lonestarpark) July 5, 2020
Lone Star Park, located in the north Dallas suburb of Grand Prairie, just completed its first race, a $15,000 turf claimer. Track officials, who were unavailable for comment, suddenly canceled the remaining eight races on Sunday's card.
The track opened its stables on May 6 and opened for racing May 22 in conjunction with Texas Gov. Greg Abbott's ambitious re-opening plan for his state. Texas Racing Commission officials and Lone Star Park officials hustled over three days to create a workable card. The facility's OTB parlor was the first to re-open, a necessity for bettors in a state where advance deposit wagering (ADW) is forbidden.
Fans were allowed back inside Lone Star Park on June 14, which is known as Texas Champions Day. Originally, the track "encouraged" wearing masks. That was later required. In addition, the track limited attendance to 50% of capacity and instituted Center for Disease Control guidelines, such as temperature checks upon entry and social distancing protocols.
Lone Star's abbreviated 36-day meet was scheduled to end on Aug. 22.
Abbott Put His State Front and Center for Re-opening
When it came to re-opening his state, Abbott was one of the country's most aggressive governors. But he was forced to reverse course when Texas ran neck-and-neck with Florida for the biggest COVID-19 spike. On Friday, Abbott issued a mandatory face-covering order that dings violators $250.
Meanwhile, Texas reported a record 8,258 new cases Saturday, with another 3,449 Sunday, the first day in the last six that the state didn't hit a record high in reported cases. As of Sunday afternoon, the state reported 195,239 cases total.
"I will tell you, a month ago one in 10 people were testing positive. Today, it's one in four," Houston Mayor Sylvester Turner told CBS. "The number of people who are getting sick and going to the hospitals has exponentially increased. The number of people in our ICU beds has exponentially increased. In fact, if we don't get our hands around this virus quickly, in about two weeks our hospital system could be in serious, serious trouble."