The New England Patriots beat the New York Jets 30-14 in a game that should have been a lot worse, but the Jets scored a garbage time touchdown and pulled off a back-door cover at +21.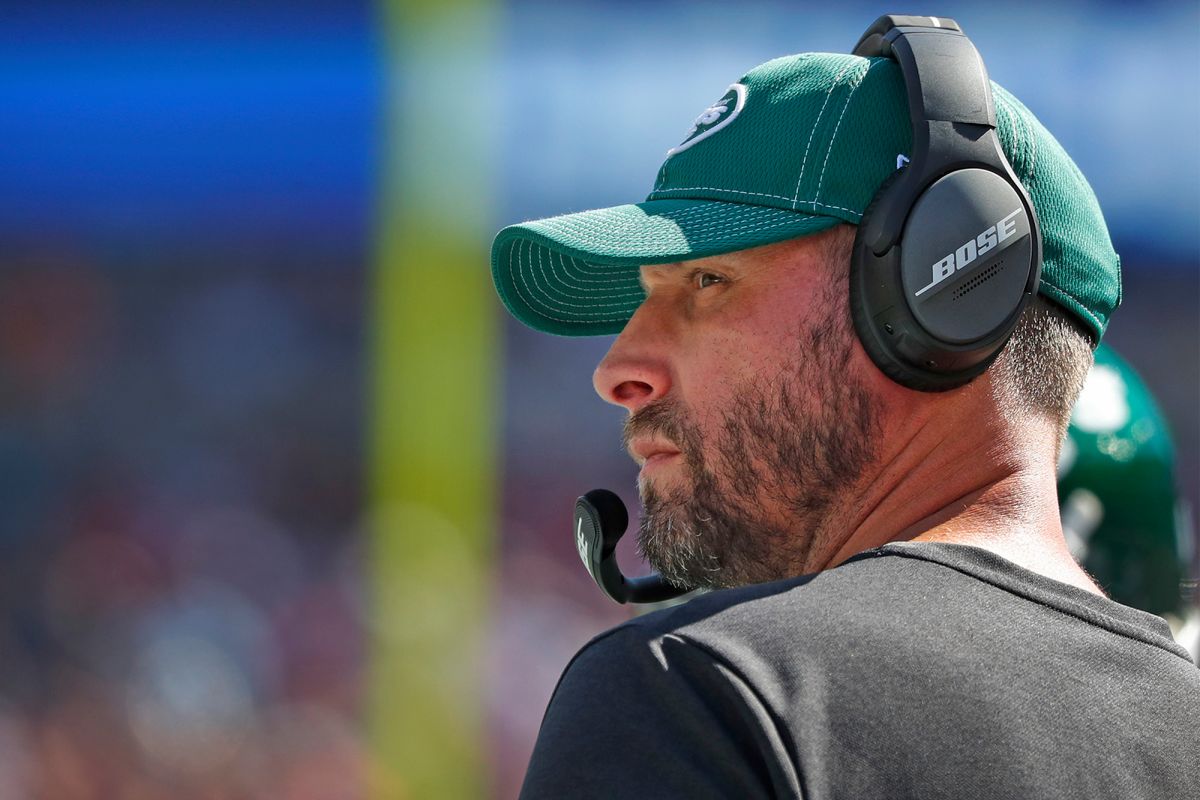 Even when you try to bet against them, the #LOLJets go ahead and screw up a chance at profiting off another loss to Belichick and the Patriots with a back-door cover.
The New York Jets fell to 0-3, while the good old Patriots are 3-0. Terrific Tom Brady has a perfect record once again, with the Pats ready to face the undefeated Buffalo Bills.
At least the Jets won't lose next week. Thank the football gods for an early bye week. Like many fans, I cussed out the schedule maker for getting a bad beat with the first bye week of the season in Week 4. You typically want to give the players a true break to rest up before the second half of the season, which is why mid-season or late-season byes are universally preferred.
In this instance, the Jets desperately need a time out. The week off will give Adam Gase a chance to figure out a better playbook. It will also give everyone a week to heal before trying to avoid an 0-4 start. Apparently, Sam Darnold is feeling better. Mono Boy is feeling stronger and wants to return to action in Week 5.
No Blocking, No Offense, Big Problem
The offense for Gang Green pitched another donut. Even the fluffers in the Jets world knew that Gase and Darnold weren't going to light up opponents like Mahomes/Reid. But no one expected a third-stringer would be under center for two games. Then again, in terms of Washington State quarterbacks, the Jets lost out in the Wazzu QB Sweepstakes. Luke Falk is no Gardner Minshew. Nor is he even close to current Wazzu QB, Anthony Gordon.
Even with Darnold back in the mix, it's obvious the Jets have multiple problems causing an offensive drought. The offensive line can't block, which affects the running game and passing protection. The playbook is super stale, so even if they had the proper players, it's not like the Jets unleashed a state-of-the-art offense to dazzle the fans, and incite fear into opposing scouts. The offense also lacks a legit big-play maker.
Upon Darnold's return, he really doesn't have someone to chuck the ball to on a consistent basis. When Robby Anderson and Jamison Crowder are your two "playmakers", it's thin pickings. But hey, the Jets get tight end Chris Herndon back soon.
Nice Bill
Going into this game, everyone expected the Jets to lose with a backup QB making his first start. However, no one expected that Bill Belichick would get soft in his old age and actually ease up on Gang Green. Either Belichick is losing his edge, or he actually has a tiny bit of love and light in that cold, darkened heart that keeps churning out championships in New England.
The Pats should have obliterated the Jets by 40 points. The Jets have the worst offense in the league. Plus, they were without two of their top defenders. Yet, give credit to the defense that wouldn't exactly lay down, and let Tom Brady and company walk all over them.
The defense and the special teams (fumble recovery for a TD) were the reason the Jets thwarted the shutout. Well, that and Belichick taking a flier on Tom Brady's backup, Jarrett Stidham. It's okay if you don't know who that is. I didn't even know Brady had a backup until I saw the boxscore. As soon as Stidham tossed a Pick-6 to Jamal Adams, Belichick pulled the kid from Auburn faster than a couple of sloshed Beckys tearing open a box of mango Whiteclaw. Stidham gifted the Jets a back-door cover, but everyone knows it should have been uglier.
Prez to the house.#NYJvsNE | #TakeFlight pic.twitter.com/CzLwKAmK43

— New York Jets (@nyjets) September 22, 2019
For other installments of #LOLJets anguish, check out… Week 1 Kicking Woes and Week 2 Monday Brown Show.