Two of the Premier League's favorites will face off at Stamford Bridge on Sunday as Chelsea plays host to defending champion Liverpool in an early test for both contenders.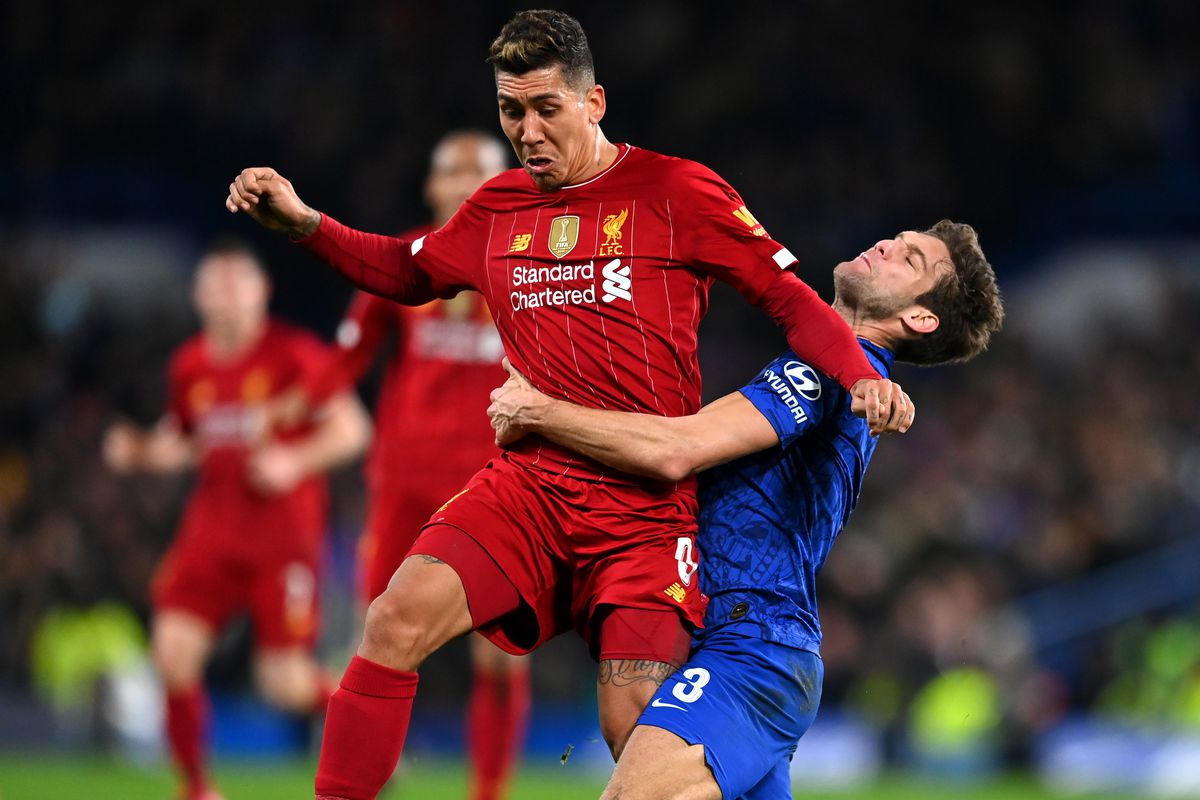 Chelsea comes into the match as a +220 underdog to Liverpool (+116), according to DraftKings Sportsbook.
Chelsea, Liverpool Aiming for Premier League Title
Both clubs won their first games of the new season. Liverpool survived a wild 4-3 clash with newly-promoted Leeds United, while Chelsea defeated Brighton 3-1 on the road.
Liverpool and Chelsea both expect to figure into the Premier League title race. While Manchester City stands as the -114 favorite, Liverpool (+240) and Chelsea (+700) are second and third choice respectively, with the Blues having bolstered their roster significantly during the short offseason.
Liverpool manager Jurgen Klopp says he expects a challenging match from Chelsea on Sunday.
"Last year we played Chelsea pretty often and pretty early in the season. All the games were really difficult, so that's what I expect, first and foremost," Klopp said during his Friday press conference. "Because we don't know a lot about Chelsea in the moment – during the season that will probably change – we just have to focus on ourselves. There's enough work to do with that for different reasons."
Klopp made headlines at the start of the campaign when he noted that some clubs – ones he said were "owned by countries and oligarchs" – seemed to be immune from the loss of revenue during the COVID-19 pandemic that slowed the transfer market. Those comments were made in response to Chelsea, which spent £200 million ($258 million) during the transfer window.
Lampard Unconcerned About Klopp Spending Jab
That could have begun a rivalry between Klopp and Chelsea manager Frank Lampard, but Lampard suggested the media is making a mountain out of a molehill.
"I have a huge amount of respect for him as a manager. I always have," Lampard said in his pre-match press conference. "There's nothing in it for me. The competitive nature of the 90 minutes can always slightly boil over in different directions. The respect I have for Jurgen Klopp will never change."
Premier League Odds (via DraftKings Sportsbook)
Home
Draw
Away
Everton (-195)
+330
West Bromwich (+540)
Leeds United (-162)
+290
Fulham (+475)
Manchester United (-335)
+460
Crystal Palace (+850)
Arsenal (-200)
+360
West Ham (+510)
Southampton (+220)
+230
Tottenham (+132)
Newcastle United (+160)
+220
Brighton (+188)
Chelsea (+220)
+270
Liverpool (+116)
Leicester City (-167)
+310
Burnley (+460)
Aston Villa (+175)
+215
Sheffield United (+175)
Wolves (+540)
+340
Manchester City (-195)
Lampard went on to say that rivalries are only natural between two teams contending for league titles.
"With competition like that, we are in a position where we are trying to improve, trying to close that gap," Lampard said. "It means both squads, coaches and fan bases et cetera that are very driven to win, and that's what the Premier League is all about."
Four Premier League squads that sat out the first matchday will debut this weekend. Title favorites Manchester City (-195) begin their 2020-21 season at Wolverhampton (+540) on Monday. Meanwhile, Manchester United (-335) begins its year at Old Trafford, where it will host Crystal Palace (+850).