Coming out of a layoff into a Grade 1 proved a minor annoyance for Life Is Good. Now, the 3-year-old standout will face another hurdle when he takes on older horses for the first time in Saturday's Grade 2 Kelso at Belmont Park.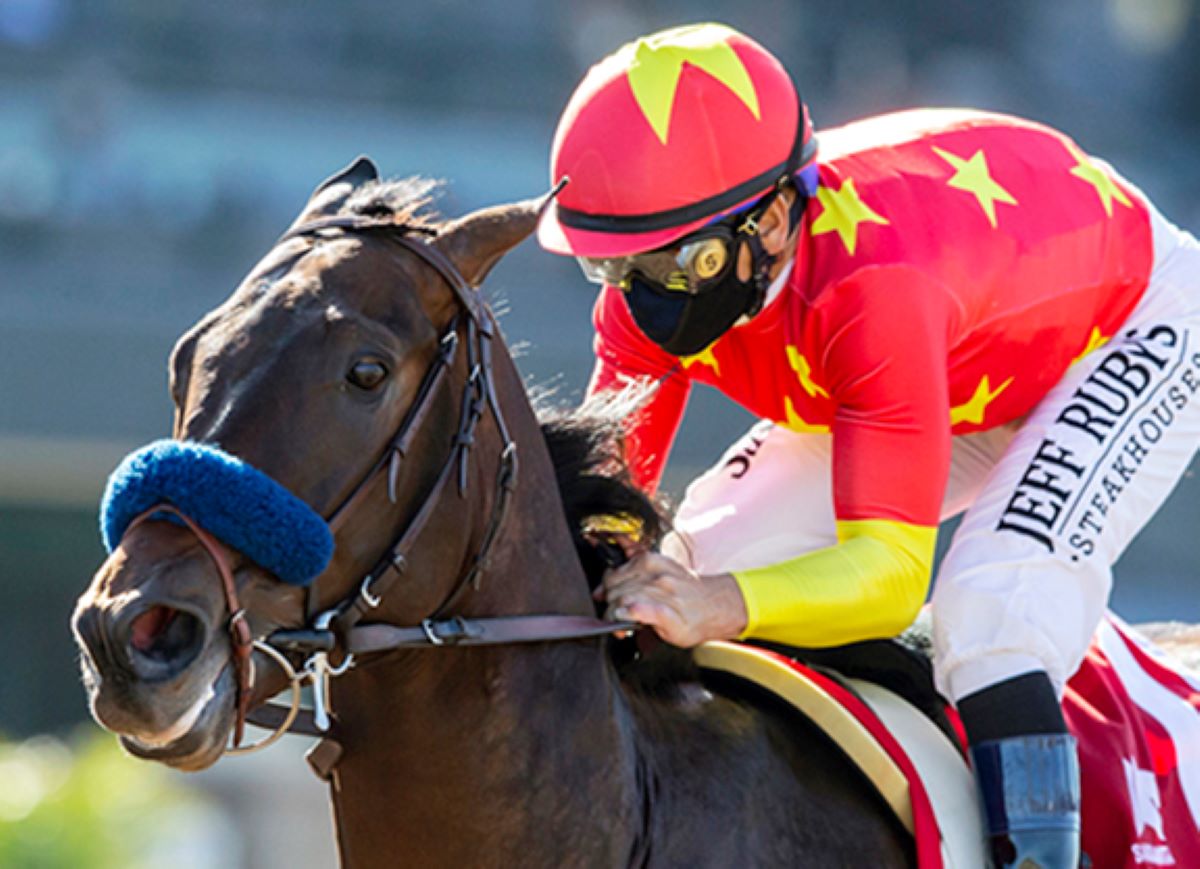 When we last saw Life Is Good a month ago, he was coming off the bench into the Grade 1 H. Allen Jerkens Memorial at Saratoga. The return after a five-plus month layoff produced Life Is Good's first career loss – a neck defeat to Jackie's Warrior in the seven-furlong Jerkens.
This came with sizzling fractions of 21.97 seconds for a quarter-mile and 44.16 for the half-mile. It also came with a career-best 118 Equibase Speed Figure and 106 Beyer Speed Figure that was one point below his career-best. That provided trainer Todd Pletcher a clear indication Life Is Good was all the way back from the ankle injury suffered in a late March workout at Santa Anita Park for former trainer Bob Baffert.
Ergo, that outcome didn't bother Pletcher in the least. He turned Life Is Good loose in the Jerkens as much for his eyes as Life Is Good's legs. The Hall of Fame trainer needed to see where his new charge was after inheriting him from Baffert in the summer.
Life Is Good deceptively fast
"He ran a giant race off the layoff and has trained well since then," Pletcher told the New York Racing Association. "He's an enthusiastic horse to train. In both works, he was well in hand, especially in his last breeze. He kind of fools you watching him. He doesn't look like he's going that fast, but then he gallops out in 1:25 and change."
On Wednesday, Life Is Good breezed a half-mile in 48.46 seconds. That was 17th of the 133 horses working that distance at Belmont Park.
"He's just a very talented horse, so I was not surprised he had run so well off the bench," Pletcher said. "It was an ambitious goal to run in a Grade 1, but he's a very talented horse and ran terrific. He came out of it well and has continued to train great."
He's scared off most of his rivals
The goal here is to once again, let the son of Into Mischief display his freakish early speed. He's got only four other rivals to display it for here. The most notable of that group is Saffie Joseph Jr's Chance It, who finished third to Yaupon and Firenze Fire in the Grade 1 Forego the same day as the Jerkens. Chance It has four wins in 10 starts, but hasn't found the winner's circle since winning the Mucho Macho Man in January 2020.
From Saturday's Kelso, Pletcher said the Breeders' Cup Dirt Mile is Life Is Good's likely next stop. That doubles as another crack at Jackie's Warrior. And a delicious race for horseplayers. "Obviously, we need to run here and assess how he does, but that's what we're thinking at the moment," Pletcher said. "He certainly trains like a horse that's capable of running further and hopefully, that's the case down the road."