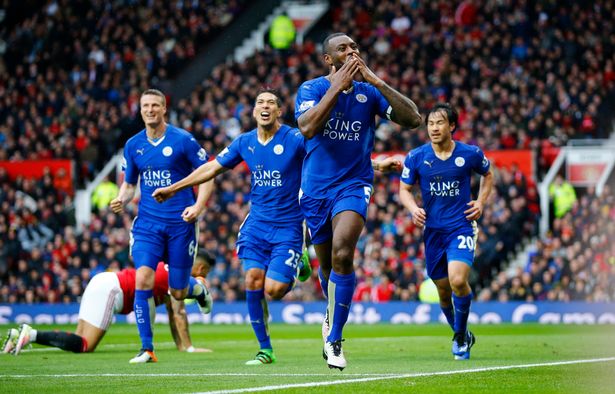 The Leicester City Foxes are champions of the 2015-2016 Premier League.
12 months ago, a sentence combining "Leicester" and "champions of the Premier League" was restricted to satire. Listed at 5,000-1 odds of winning England's marquee football competition to begin the season, Leicester City pulled off the unthinkable, and today many sports analysts around the world are calling it perhaps the greatest upset in the history of sports.
Forget the Miracle on Ice or Buster Douglas' knockout of Mike Tyson. The squad from Leicester is the ultimate Cinderella story.
"It's one thing to achieve the unimaginable over a single game, a best-of-seven or even a month-long tournament, but quite another to do it over 38 games and 10 months," ESPN FC journalist Gabriele Marcotti wrote. "Leicester City have pulled off the most unlikely feat in the history of sports."
Up against teams with wages doubling, tripling, and even quadrupling their own, Leicester City's $70 million payroll was enough to take down Chelsea, Manchester United, and Manchester City. The three squads are the New York Yankees of the Premier League with annual salaries averaging upwards of $300 million.
Tottenham's 2-2 draw at Chelsea Monday night clinched the title for Leicester.
Perspective on 5,000-1
The Villanova Wildcats men's basketball team hadn't won a NCAA National Championship since 1985. 31 years since their last and only title, the Wildcats surprised the nation last month when the relatively small private Catholic university edged the University of North Carolina 77-74.
The preseason odds on the Wildcats winning the title and beating 350 other NCAA Division I basketball teams were 2,500-1.
The Premier League has 340 fewer teams than NCAA D1 basketball at just 20. And yet oddsmakers still put Leicester at 5,000-1 to come out on top of the table.
5,000-1 is so incredibly unrealistic in happening that William Hill, a leading bookmaker in England, has a line on Elvis still being alive at the same odds. The book also has props on Kim Kardashian becoming president of the United States in 2020, Barack Obama playing cricket for England post-presidency, and Christmas being the warmest day of the year.
All of the odds are at 5,000-1.
Big Loss for Books
Though several sportsbooks in Las Vegas had Leicester at shorter odds than in England, casinos and wagering houses around the world are paying out on Tuesday to the tune of many millions of dollars.
According to ESPN, Ladbrokes will divvy out $6.6 million on 23 Leicester bets made before September. Ladbrokes had already settled with 24 others prior to Leicester being crowned Premier League champs.
One $72 bettor collected $106,000, while another accepted $42,570 on a $30 prop.
The 23 others opted to let their bet ride and see if Leicester City could pull off the unimaginable. Today, it's paying off.
$11.4 million will be rewarded from England's three largest books alone.
"Nobody saw it coming and even when it was halfway through the season nobody said it could be sustained," Premier League Executive Chairman Richard Scudamore concluded.