A month has gone by in the season, and the odds have adjusted yet again on who will win the NASCAR Cup Championship. Kevin Harvick and Martin Truex Jr. are the two favorites now.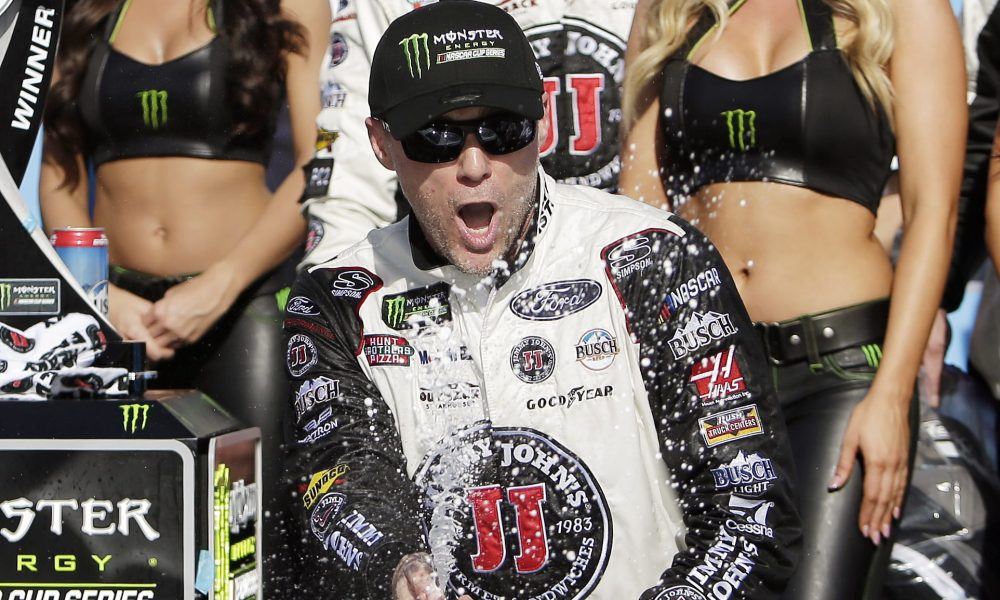 Sportsbook.ag has the two at 3/1 with Kyle Busch at 5/1. Kyle Larson is at 15/2 and Brad Keselowski is at 8/1. At the Westgate Las Vegas SuperBook Harvick is the clear favorite at 3/1. Busch and Truex Jr. are next at 5/1, followed by Larson and Keselowski at 7/1, Joey Logano, and Chase Elliott at 8/1. On Jan. 22 Busch, Truex Jr., Larson, and Harvick were lumped together at 5/1, but Harvick has now separated himself from the pack.
Before the season began Bovada had Busch as the favorite at 4/1. They now have Harvick at +250 as the top pick. Truex Jr. is at +450 and Busch has slipped to +550.
Hot Start for Harvick
The 42-year-old began the season with many questioning if he still had the ability to compete with the youngsters. He quieted critics at the second race of the season, the Folds of Honor Quik Trip 500. He won that race, leading 181 of the 325 laps.
Harvick didn't stop there, though. He took the next race, the Penzoil 400 at the Las Vegas Motor Speedway. This performance was even more dominating. He led 214 of the 267 laps.
The following week he got the three-peat when he captured the Ticket Guardian 500 at the ISM Raceway near Phoenix. In that race he led for only 38 of 312 laps.
"To come here to a race track that is so good for us is a lot of fun and everyone was just determined this week, and we just wanted to just go stomp them," Harvick said. "We didn't stomp them, but we won. That's all that really matters. Just proud of this team. Put a fire in our belly."
Streak Broken, New Cup Leader
Harvick failed to win for the fourth consecutive week, ending up a distant 35th to winner Truex Jr. That allowed Busch to overtake Harvick in the Cup standings.
Busch has failed to win this year, but has been a model of consistency. The 32 year old has five top 10 finishes in six races. He holds a slim eight-point margin over Truex Jr. in the Cup standings.
Two of Busch's finishes have been seconds and he has been a little frustrated he and his team haven't been able to get into victory lane yet this season.
"We take solace (in our results), but ultimately we here to win each and every week," he said. "We've been that close. We're right there. We are knocking on the door."
Truex Jr. is the defending Cup champion and would love to repeat. At this point last year he had won a race and then went on a tear later in the season, winning seven additional races, including the season-ending Homestead that gave him the title by 10 points over Busch.