Josh Gordon's troubled tenure with the Cleveland Browns has come to a close, as the wide receiver has been traded to the New England Patriots in exchange for a fifth-round draft pick.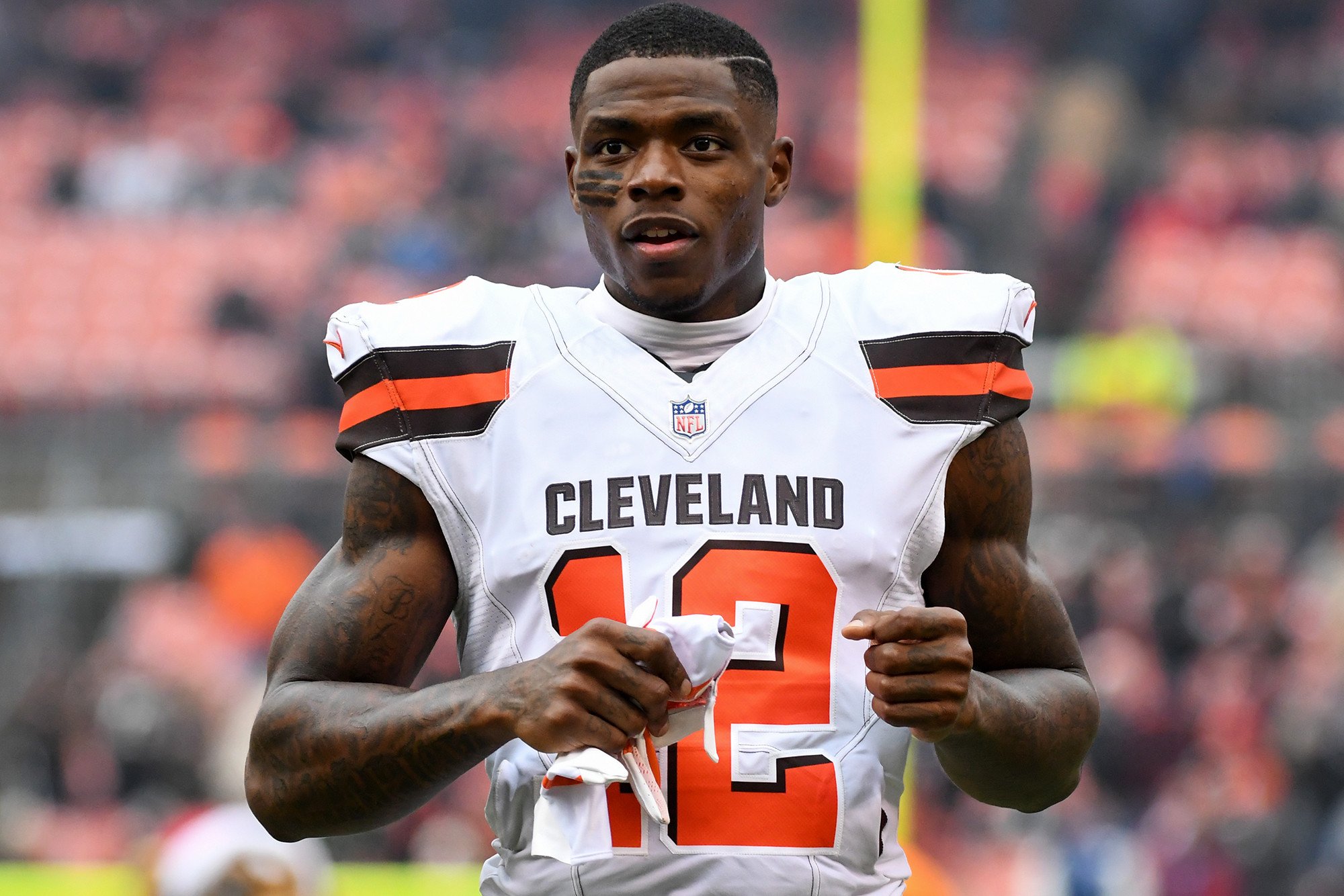 According to an ESPN report, around eight to 10 teams had inquired about Gordon after the Browns announced Saturday that they planned to release him on Monday.
Career Derailed by Substance Abuse
Gordon has been regarded one of the most talented wide receivers in the NFL since his rookie season in 2012. However, he has struggled to stay on the field, missing 57 games over the past six years for a variety of issues, including testing positive for banned substances and a stint in rehab in 2016.
Those issues almost certainly played a role in Cleveland's decision to part ways with the receiver. But according to a report from The Athletic, the final straw came when Gordon misled the Browns about the nature of a commercial shoot he took part in Friday for his "Flash" clothing line. Gordon injured his hamstring at the filming, and was ruled out of Sunday's game against the New Orleans Saints, at which point the team decided they could no longer trust him.
Despite his troubled time in Cleveland, Gordon looked back fondly at his time in the city in an Instagram story he posted on Saturday.
"This place will always feel like home to me," Gordon wrote. "I'm extremely honored and blessed to have been able to grow up and start a life amongst such a passionate and motivated group of individuals…I wish all of you nothing but the best."
Low Risk, High Reward Move for Pats
The deal comes with tremendous upside potential for the Patriots, as Gordon could be a huge addition to the team if he lives up to his talent. The 27-year-old has caught 16 touchdowns in 41 NFL games, and led the league in receiving yardage in 2013. However, he has only played in 10 games since the 2014 season.
If he stays healthy and productive, Gordon could easily become one of quarterback Tom Brady's primary options in the passing game. Brady, however, doesn't want to put any unfair expectations on the receiver.
"I have never met Josh personally, just like I hadn't met some of the guys who have come in the last couple of weeks," Brady told Jim Gray on Westwood One. "Hopefully he can work hard, put the team first and end up helping us in any role he can find for himself on the team."
Patriots head coach Bill Belichick told WEEI that he wouldn't have supported bringing Gordon to the team if he didn't believe the receiver could contribute to the offense.
"Fundamentally, we wouldn't want to bring a player onto our team that wouldn't be able to help our team," Belichick said. "Obviously, they don't all work out, but that's the intent."
Gordon joins a New England team that has started the season 1-1, posting a win over the Texans before losing 31-20 to the Jacksonville Jaguars in Week 2. The Patriots are among the teams favored to win the Super Bowl this season, with Paddy Power making New England and the Los Angeles Rams joint 7/1 favorites to win the championship.