It's hard to believe that just two years ago Jordan Spieth was a PGA Championship away from completing the career Grand Slam. Spieth was one of the tour's top golfers, but his slide has been alarming, and he enters this week still needing the PGA Championship and seemingly farther away from winning it than ever.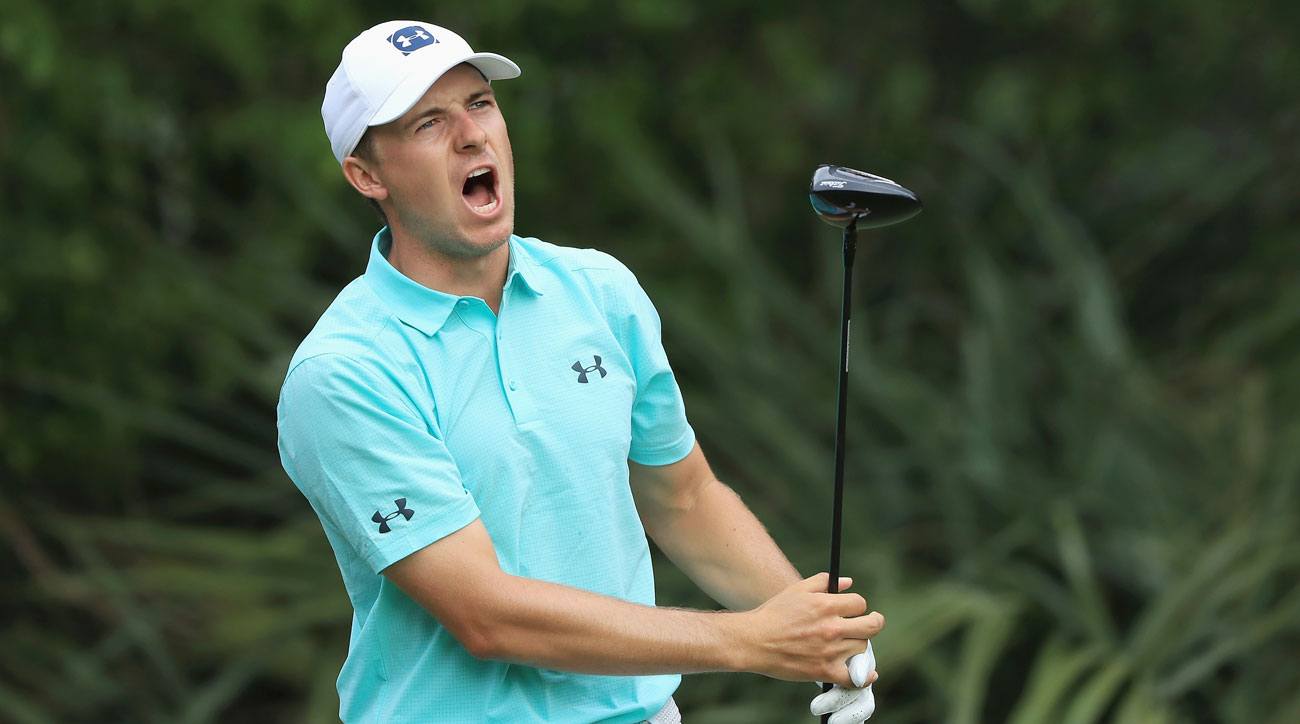 Spieth's slide that began in 2018 with five top-10s in 23 events, has become and avalanche of futility in 2019. In 13 events this season, Spieth has missed three cuts, and his best finish was a tie for 21st at the Masters.
Still Spieth believes he is close to regaining his form that earned him 11 PGA Tour victories. The 25-year-old had a chance to prep for the PGA Championship at last week's Byron Nelson, but finished tied for 29th.
"I don't take the disappointment. I take more confidence than disappointment," Spieth said after the event. "The actual result doesn't show really how well I played. We kind of had a tough draw the first two days and then to still be — what was it 11 under for the week? — is solid playing on any golf course."
Spieth will get to test that theory at Bethpage Black, a course that will be major-championship ready.
"It's a great track, I real like playing it," Spieth said. "It's a fun course to play and you really have to be on."
Thomas Withdraws
Justin Thomas has withdrawn from the PGA Championship at Bethpage Black with a wrist injury. The 2917 PGA Championship winner, informed fans and tournament officials via social media.
"Unfortunately I will be withdrawing from the 101st PGA Championship at Bethpage Black this week as my wrist is not yet fully healed. Obviously, as a past champion, this tournament is extra special to me," Thomas wrote.
"It consistently has the strongest field in golf and I'm disappointed to not be among those competing this year but I'm optimistic about a return in the near future."
He hurt his wrist playing a shot at the Honda Classic in March, and played in three events since, where he finished outside the top 10 for the Players Championship, Match Play, and the Masters.
Weather Concern
Bethpage Black is a long, difficult golf course, but recent rain might make it even tougher. The tournament is expected to be affected by the weather for at least one of the rounds, according to weather reports.
Lucas Glover, who won the 2009 US Open here, said even if there is no more rain, the course is going to play longer.
"Ball isn't bouncing, obviously," Glover said after playing the front nine on Monday. "I know you guys have been just pounded the last couple weeks and this weekend. "I would say it's exactly what it looks like — thick, wet, just that sticky blue-grassy rye. It was what you'd expect coming into the growing season up here."
Daly To Cart Around
John Daly is playing in the PGA Championship via a past champions exemption, but the PGA Tour Champions golfer will be using a golf cart to get around.
The PGA of America said Daly applied to use a cart through its American with Disabilities Act policy. It was reviewed by a medical team and it was, "reviewed and approved," the PGA said in a statement.
The 53-year-old told the Associated Press that arthritis prevents him from walking more than six holes. He also said he hopes people understand why he needs the cart.
"I hope I don't get a lot of grief from the fans," Daly said."My knee is screwed. I had the meniscus cut out. I have osteoarthritis so bad … I can walk up a hill, I just can't walk down one."