Colombian superstar James Rodriguez, a former Real Madrid and Bayern Munich player, left Everton to join Qatari side Al-Rayyan.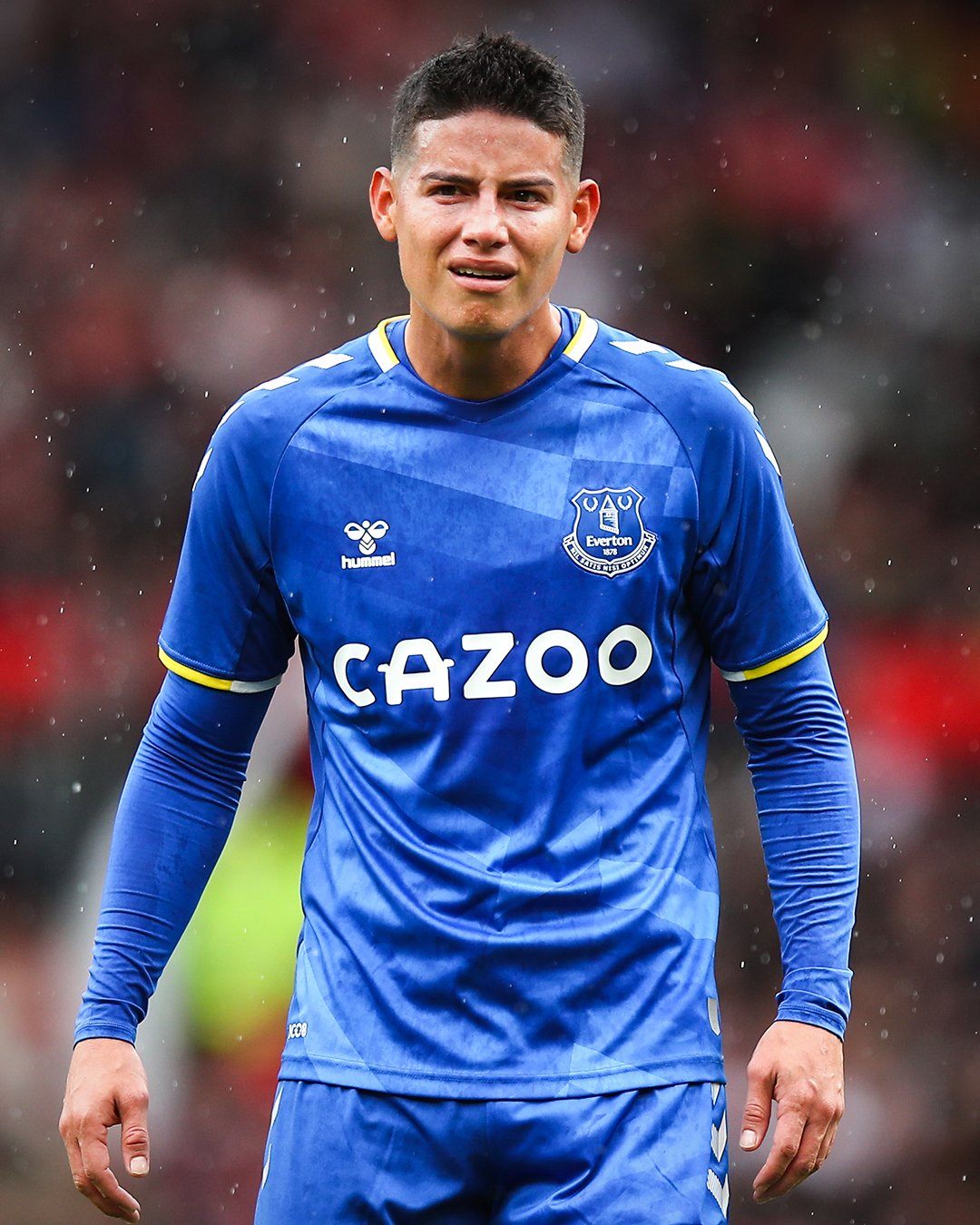 Rodriguez wasn't part of Rafael Benitez's plans at Goodison Park. He traveled to Qatar at the weekend to undergo medicals, then put pen to paper on his new contract until 2024. The transfer fee remained undisclosed.
The 30-year-old Colombian midfielder wasn't selected for the match squad in any of Everton's five games in the Premier League this season, with the coaching staff considering him to be unfit. At Al-Rayyan, Rodriguez will work with former PSG and France boss Laurent Blanc.
One year ago, Rodriguez became the highest-paid player in Everton's history after joining from Real Madrid. Everton paid the Spanish giants a $26 million transfer fee. Rodriguez was offered a yearly wage of almost $14 million. Life in the Premier League started on a high for the 2014 World Cup star. Rodriguez scored three goals and provided three assists in his first five games at Everton. The player then battled injuries and finished the campaign with six goals and eight assists in 26 matches across all competitions.
Done ✅
hecho ✅@jamesdrodriguez pic.twitter.com/uqV4hcW92R

— AlRayyanSC (@AlrayyanSC) September 22, 2021
Hard life under Benitez
With Carlo Ancelotti leaving Everton for Real Madrid this summer, new boss Rafa Benitez made a firm statement about Rodriguez.
Ancelotti coached Rodriguez at Real Madrid, Bayern, and insisted on his arrival at Everton. Benitez, who also had him at Real, where the pair didn't enjoy the best of relationships, advised him to find a new team to play for. Unsure about the player's fitness and happy to offload the biggest earner in the squad, Everton was open to his departure. Porto and Basaksehir wanted to take him away from England, but neither could agree on terms with Everton before the transfer windows in their respective countries ended.
In Qatar, clubs can still buy players until the end of the month, so Everton could operate unbothered. Discouraged by his omission from Colombia's national team in the latest qualifiers, Rodriguez, a player on whom Real Madrid spent close to $90 million after the World Cup in Brazil seven years ago, would like to convince those in charge to have him back.
Rodriguez has 80 games on the Colombian national side, having scored 23 goals.
According to Spanish outlet AS, the South-American could join PSG for free in any of the following three years. The Paris giants, who are also Qatari-owned, have the option to sign him at cost zero. It all depends on the Colombian's form. Before being signed by Real Madrid in 2014, Rodriguez impressed in Ligue 1 at AS Monaco.