Two quarterbacks, New Orleans veteran Drew Brees and Buffalo rookie Jake Fromm, drew criticism for remarks they made concerning controversial subjects this week. Both have apologized for their words.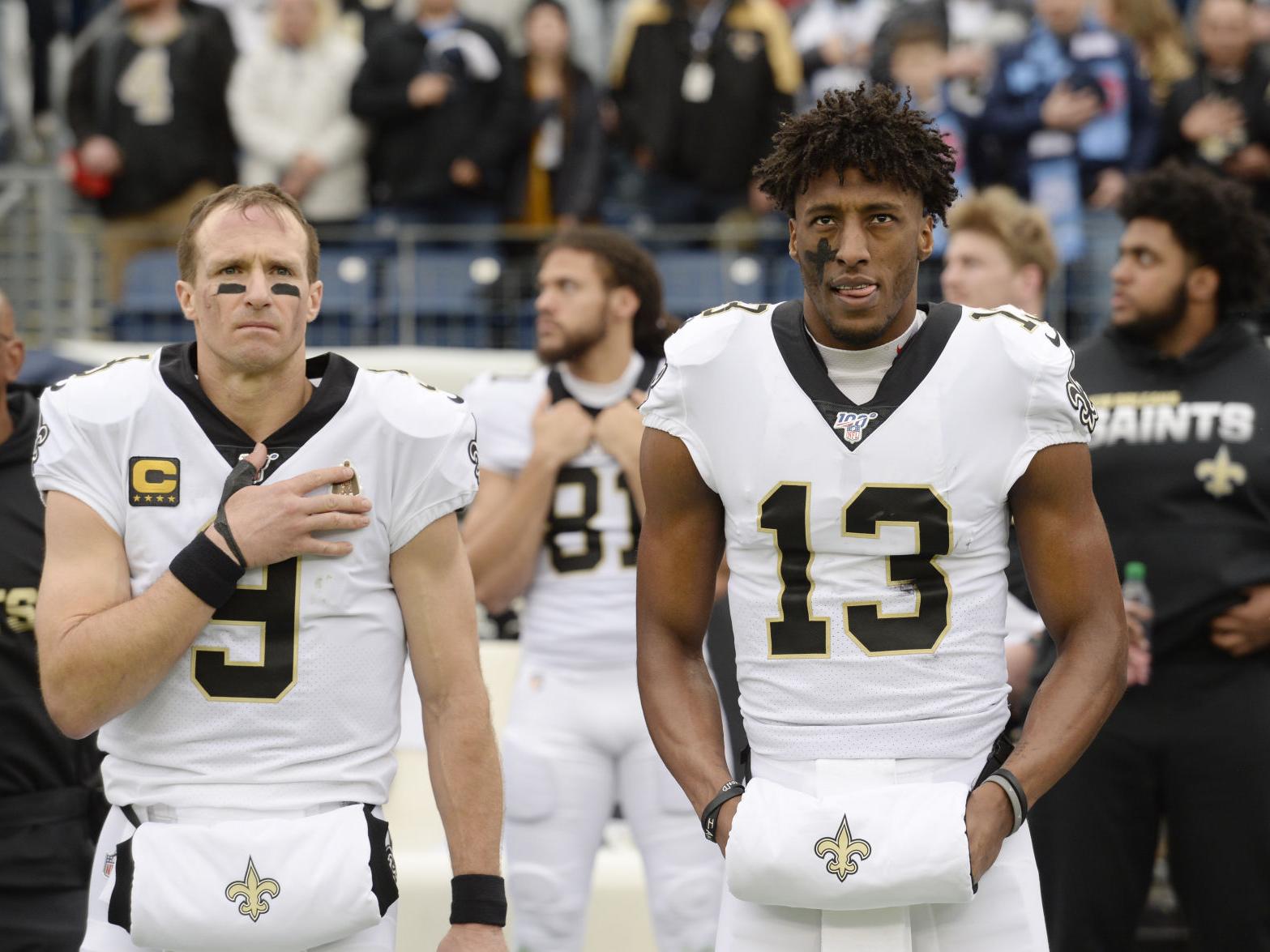 The comments were both construed as racially insensitive. The United States is in the midst of mass protests regarding police brutality against African Americans.
Fromm, who was picked in the fifth round by the Bills in the 2020 NFL Draft, saw a previous social media post come to haunt him. Fromm, who was a starting quarterback at Georgia last year, posted on Thursday a Twitter conversation from 2019 about gun control and minorities.
"But no guns are good. They need to let me get suppressors," Fromm wrote. "Just make them very expensive so only elite white people can get them haha."
Fromm wrote an apology a few hours later and posted it on Twitter.
"I am extremely sorry that I chose to use the words 'elite white person' in a text message conversation," Fromm wrote. "Although I never meant to imply that I am an 'elite white person,' as later stated in the conversation, there's no excuse for that word choice and sentiment. I stand against racism 100 percent. I promise to commit myself to being part of the solution in this country."
Fromm, Brees Comments Draw Team Reactions
The Buffalo Bills put out a statement about Fromm's comments, saying they handled the matter.
"Earlier today, we became aware of comments made in a text message conversation involving Jake Fromm in 2019. He was wrong and he admitted it to us. We don't condone what he said. Jake was honest and forthcoming to us about the text exchange," the statement said. "We will continue to work with Jake on the responsibilities of being a Buffalo Bill on and off the field."
While Fromm's comments can be written off as a rookie mistake, Brees' actions may be more serious. As he readies for his 20th year in the NFL, Brees found himself revisiting controversial remarks he made.
What Will Drew Brees Do During National Anthem Game 1 2020?
| | |
| --- | --- |
| Stand | -900 |
| Hand on Teammate's Shoulder | -155 |
| No Hand on Teammate's Shoulder | +115 |
| Kneel | +500 |
Source: Mybookie.com
Brees was a vocal critic in 2016 of players like Colin Kaepernick kneeling during the national anthem. When asked about his stance giving the recent protests in the country regarding police brutality, Brees reiterated his comments, saying he would, "never agree with anybody disrespecting the flag of the United States of America."
Teammate Malcolm Jenkins said he was "hurt" by Brees' comments and the safety added, "Our communities are under siege, and we need help, and what you're telling us is don't ask for help that way."
Leadership Crisis in Clubhouse?
Fromm is a rookie, and not a starter for the team. He is, though, a quarterback, and a possible future leader of the offense. Buffalo offensive coordinator Brian Daboll told reporters Fromm apologized to his teammates.
"Jake spoke to the team yesterday," Daboll said. "(Fromm) gave an apology for the text messages that came out yesterday. He knows that he has a lot of work to do to earn the trust of his teammates back… and I'm a big believer in actions speak louder than words."
Brees apologized after his remarks, but being a veteran, it might be a tougher path for forgiveness. Jenkins posted a video addressing his quarterback's comments.
"Even though we're teammates, I can't let this slide," Jenkins said.