Defending National League Cy Young Award winner Jacob deGrom has signed a five-year extension with the New York Mets that will pay him $137.5 million over the life of the contract.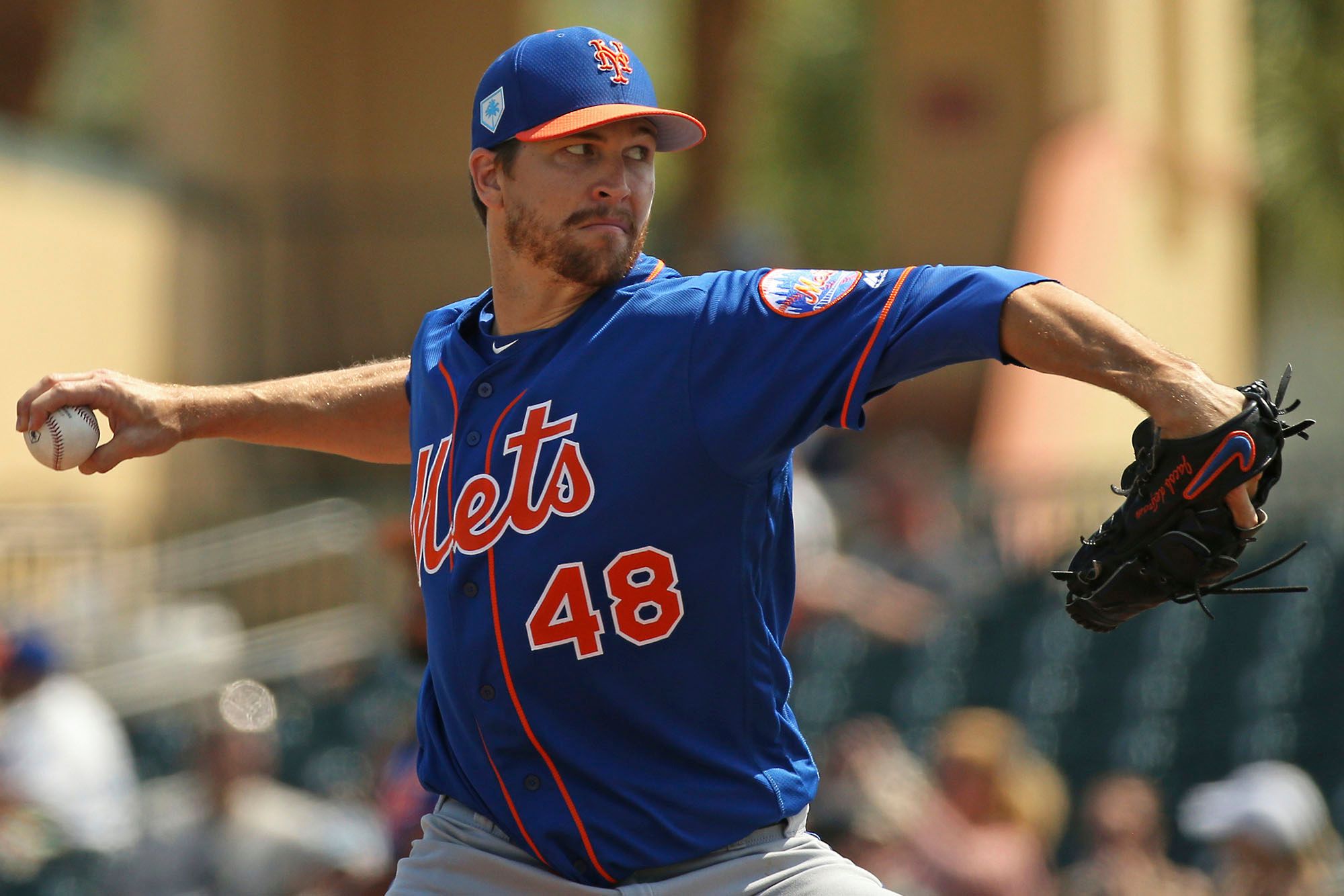 The extension – which was first reported by SNY – includes a full no-trade clause, and allows deGrom to opt-out after the 2022 season, while the Mets can pick up an option for the 2024 season that would bring the deal to $170 million in total.
Extension Ends Concerns Over deGrom's Future
The news comes a month after deGrom made public comments saying that he doubted he would agree with the franchise on a long-term deal before the season began. On Sunday, fellow Mets starting pitcher expressed frustration with the inability for the team to come to terms with their ace.
"Jake's the best pitcher in baseball right now. I think he deserves whatever amount he's worth," Syndergaard told reporters. "I just think they should quit all this fuss and pay the man already."
It's hard to argue with that assessment when looking at deGrom's historic 2018 season. While he only compiled a 10-9 record due to a lack of run support, deGrom led the majors with a 1.70 ERA, the fifth-lowest recorded by a starting pitcher for a full season since the mound was lowered to its current height in 1969. He also recorded career highs in innings (217), strikeouts (269) and starts (32).
For deGrom, who turns 31 in June, the deal should provide him with financial security through the remainder of his peak years, while also offering cost certainty for the Mets. The deal is one of the largest in Mets history: deGrom's annual salary will average out to $27.5 million, tying Yoenis Cespedes for the highest per-year salary in franchise history.
Long Extensions Follow Weak Free Agent Market
The extension comes as part of a flurry of activity at the end of what had been a quiet offseason for Major League Baseball. Until the signings of Manny Machado and Bryce Harper, the free agent market had been extremely slow, and some notable free agents – namely, Craig Kimbrel and Dallas Keuchel – remain unsigned even as the season is about to begin.
That may be way several star players have instead opted to sign long-term extensions with their teams rather than try testing the free agent waters in future years. Mike Trout signed a record-setting extension with the Los Angeles Angels last week, while other starts like Paul Goldschmidt, Justin Verlander, Chris Sale and Nolan Arenado have also locked in big money with their current clubs.
For the Mets, keeping deGrom happy and on the roster will be critical to contending in 2019 and beyond. New York finds itself in what might be the deepest division in baseball, with the Phillies, Nationals, and Braves all expected to compete alongside the Mets for the NL East crown.
According to oddsmakers, the Mets have the worst odds of coming out on top of that group, though they are still considered a contender. William Hill lists New York as a 10/3 choice to win the NL East, and is giving the Mets 22/1 odds of winning a World Series this year.