Into Mischief illustrated again why he is the most sought-after sire in North America when his suddenly hot 2-year-old, Life Is Good, won his Del Mar debut Sunday. With the victory, Into Mischief broke the North American single-season progeny earnings record.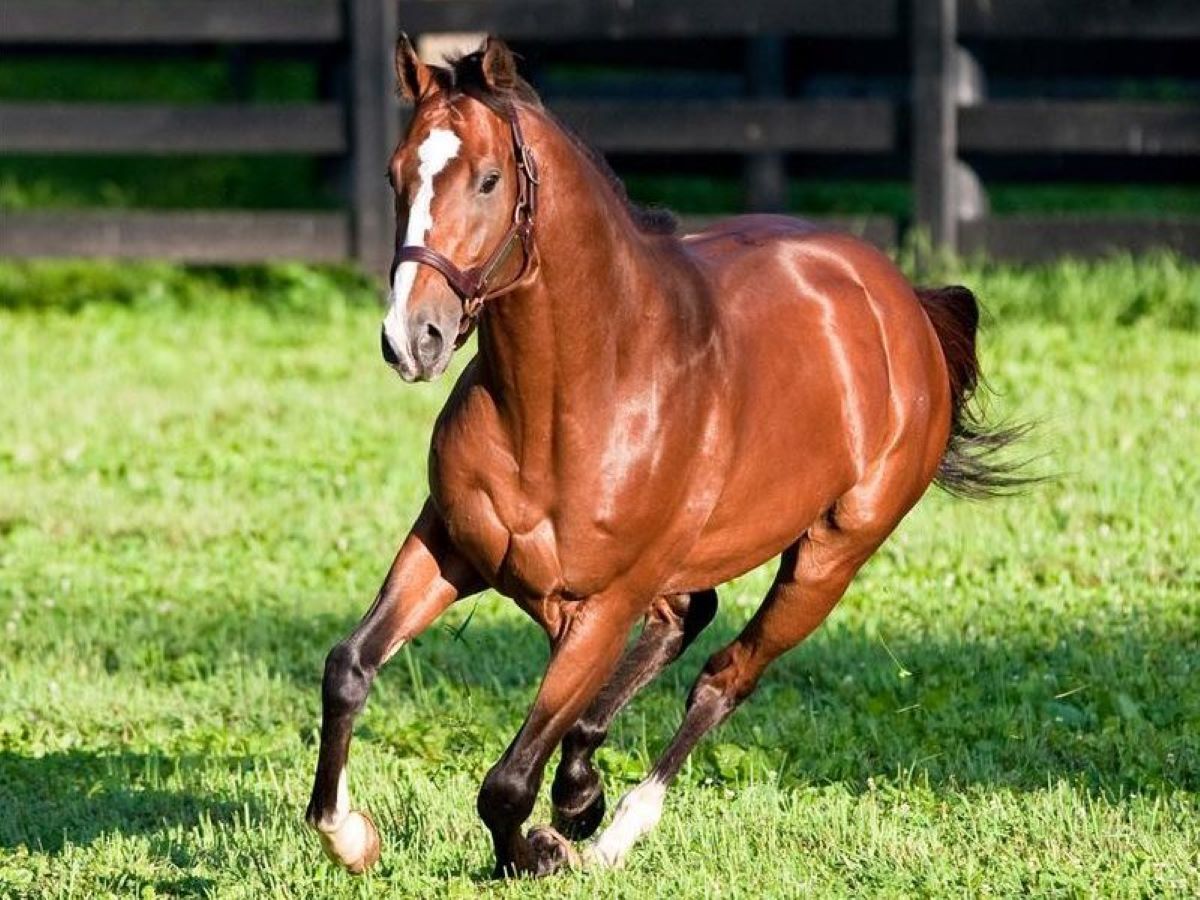 When Life Is Good romped home by 9-½ lengths in a maiden race, the $34,200 purse gave Into Mischief $19,994,720 in Northern Hemisphere progeny earnings this year. That broke Tapit's four-year-old mark of $19,983,173. And, Into Mischief has 38 more days to pad that number.
Not that it needs padding. There's good reason why Into Mischief's 2021 date book is completely full, despite his $225,000 stud fee. And, Into Mischief is so much in demand as a sire that his fee bucked the 2020 trend of stud-fee drops; Spendthrift Farm raised it from $175,000 to $225,000.
Reasons for that are abundant. He is the top sire by winners (174) and black-type winners (28). A staggering 71% of Into Mischief's progeny own victories – light years ahead of the 54% winners in his first three crops.
Into Mischief Sends Out Nearly 600 Winners Since 2018
Into Mischief led all North American sires with 180 winners in 2018 and 216 in 2019. These included two Breeders' Cup champions – Authentic in the Classic and Gamine in the Filly & Mare Sprint. Juvenile filly Dayoutattheoffice won the Grade 1 Frizette to give Into Mischief a third Grade 1 winner in 2020.
The three Grade 1 winners tie Into Mischief with Speightstown, More Than Ready, Violence, and War Front for the most in 2020. And Authentic and Gamine were the fastest two 3-year-olds in 2020.
Speaking of Authentic, he gave Into Mischief his first Triple Crown race winner with his Kentucky Derby victory. Combined with his Classic victory and a 5-for-7 season, Authentic is odds-on to give Into Mischief his first Horse of the Year progeny. Something the two can talk about when they're standing at stud next to each other next year.
Five Yearlings Bring Seven Figures in Sales
Authentic retired after his Breeders' Cup win and will stand for $75,000 in 2021.
On top of all that, Into Mischief was the continent's only sire producing five yearlings that sold for seven figures.
"Now Into Mischief is going to that next level and proving himself as a sire of sires. We're running out of superlatives," Spendthrift Farm General Manager Ned Toffey told Bloodhorse.