Two key players on the Kansas City Chiefs are dealing with injuries that have head coach Andy Reid concerned about the outcome of Sunday's AFC Divisional Playoff game at Arrowhead Stadium. Tight end Travis Kelce is dealing with a bone bruise in his knee, while defensive tackle Chris Jones has a calf injury.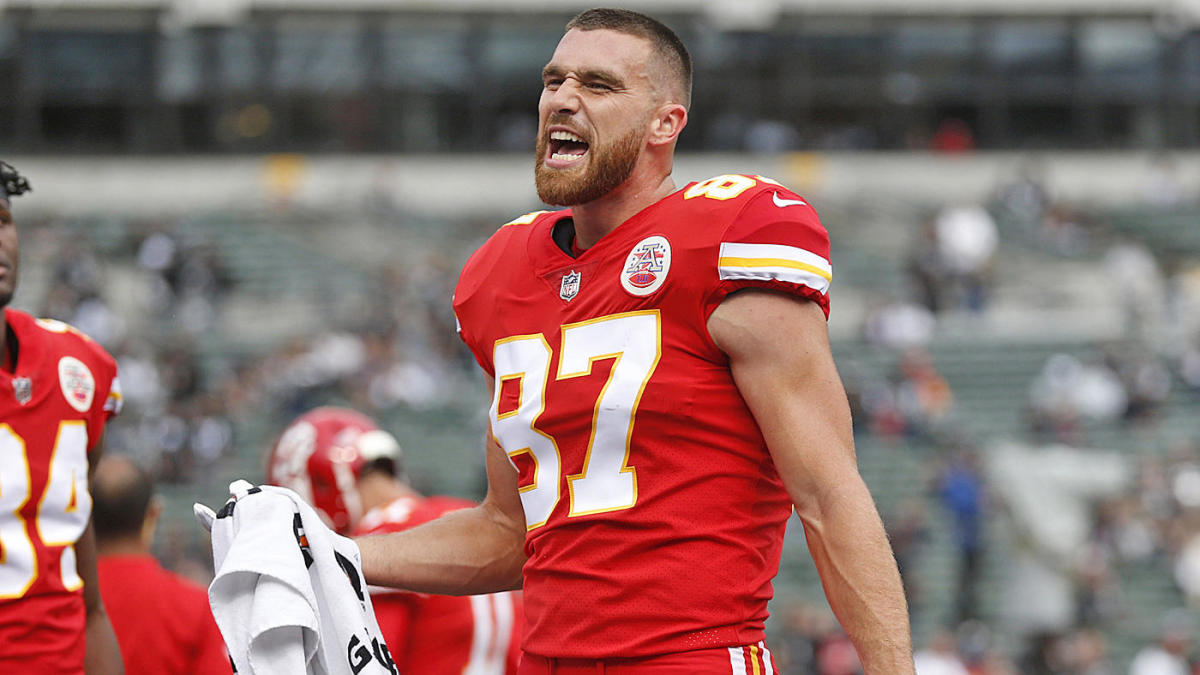 Both players are listed as questionable. Jones didn't practice at all on Friday, while Kelce was limited in practice from Wednesday through Friday.
The injuries to Kelce and Jones haven't affected the odds for Sunday's game, however. The spread opened at nine points in favor of Kansas City a week ago, and quickly went to 9.5. At the MGM Mirage, it got to 10 points. The line hasn't changed since news of the injuries on Thursday. The over/under opened at 49, and has risen to 51.
Optimistic but Concerned
Kelce's injury has been with the All-Pro tight end for a while, but Reid was confident it wouldn't affect him in Sunday's game. Reid told reporters on Thursday that he expects Kelce to play.
"It's more of a bruise than anything there," he said. "That's what it is."
Reid is far more concerned with Jones' status heading into Sunday. He also wasn't pleased about how Jones apparently got injured. There was a report Jones hurt his calf during a pick up basketball game on Thursday. When asked about the rumor, Reid was curt with reporters.
"He didn't practice today," Reid said. "For the injury thing, you got what you need. Do you need to know the play and the situation? Come on. He tweaked it, so he didn't practice today. We'll see how he does."
Jones, leads the Chiefs' defense with nine sacks on the year, and will be a key element in helping to contain Texans quarterback DeShaun Watson. If Jones is unable to go, it will adversely affect Kansas City's defense, which was already ranked 25th in passing defense.
Houston Not Immune from Injuries
If Reid is looking for a bright spot, he can take relief in the fact that the Texans are even more banged up than his squad. They had seven players, including tight ends Jordan Akins and Darren Fells, on the questionable list. Those two join wide receivers Will Fuller and Kenny Stills with nagging injuries, but the four should all be able to play on Sunday.
Houston head coach Bill O'Brien was trying to downplay the injuries as much as possible when talking to reporters on Wednesday.
"I think everybody, with the exception of one or two guys, okay, and I'm not going to get into who those are," O'Brien said. "I would say that, for the most part, guys are trending in the right direction."
One player O'Brien doesn't have to worry about is defensive end J.J. Watt. The All-Pro player was a force in last weekend's wild-card game. He returned from a torn pectoral muscle, when many thought he was done for the year. Against Buffalo, he played in 52 of Houston's 85 total defensive snaps, with two tackles, a sack, and two quarterback hits in the 22-19 victory.
"I'm not sure," Watt told reporters Thursday on whether he'll play more in the matchup against the Chiefs. "We'll have a plan. Just because I played one game doesn't mean my pec magically healed. It's still in basically the same situation it was in before this game, and obviously we played a little bit more in the last game than we expected to."