Despite a mild hip injury Rafael Nadal is the overwhelming favorite to win the men's singles title at this year's French Open. The 31-year-old Spaniard has captured the championship 10 times, including last year's straight set victory over Stan Wawrinka.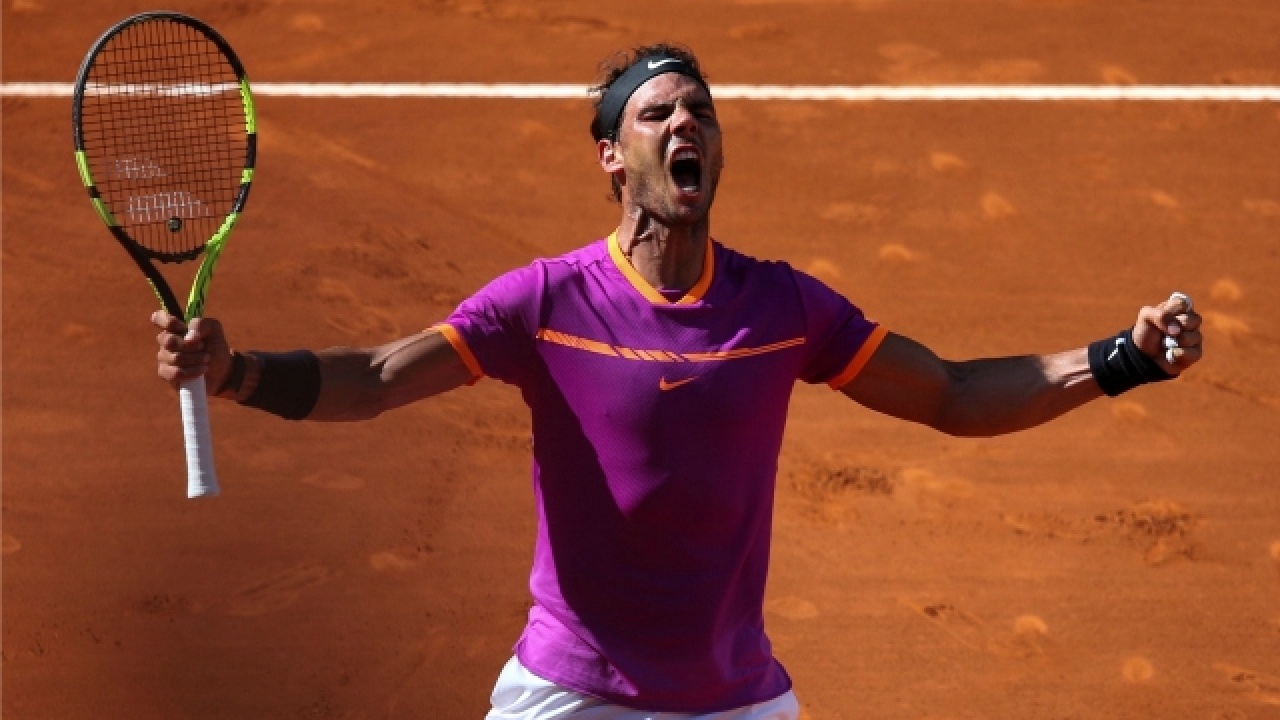 The No. 1 ranked player in the world is a 2/3 favorite to win. Novak Djokovic is next at 4-1 and Dominic Thiem is third at 7/1. Roger Federer and Wawrinka follow at 8/1.
Nadel's dominance on clay courts is the reason he is such a heavy favorite. He has a record of 79-2 at the French Open and many believe he is the best player of all time on that surface and is nicknamed "The King of Clay."
Last year's victory was his first since 2014 and he said last year when he won it was special.
"The French Open means two weeks of a lot of pressure, and then finally, when you win the trophy, it all stops," he said. "It all comes to an end all of a sudden. And it means the adrenaline goes down and that brings a lot of emotions."
Injury Not So Serious
His chance to defend his title at Roland Garros at the end of May looked in jeopardy when went down in obvious pain in his quarterfinal match against Marin Cilic at January's Australian Open.
Nadal and Cilic were in the fifth and final set, with Cilic up two games when Nadal informed the chair umpire that he could no longer continue. He had been noticeably limping throughout and took a medical time out to try and assess his injury.
After the retirement from the first Grand Slam event of the season Nadal wasn't sure how extensive the injury was.
"Tough moments, not the first time here," he said after the match. "I'm a positive person, but today is an opportunity lost to be in a semifinal for a Grand Slam and fight for an important title for me. It's really tough to accept."
He went back to Europe to assess the damage and seek medical help. Fortunately he said an MRI showed no serious harm and rehab and rest were prescribed.
Aiming For Quick Return
Nadal was at a tennis clinic in Madrid this week and said he aims to return at the end of the month for the Mexican Open on February 28. His uncle and former coach said he might resume practice soon.
Yes, I think so, I think that next week you can start training," he told Spanish broadcaster Television Espanola. "There's time for Acapulco, he has time to be ready."
Nadal was still in recovery but should be ready.
"It's a small injury that needs time and rest and recovery, and that's what we're doing," Nadal said. "For the moment, my schedule is the same and I think I'll be able to travel to Mexico to play at Acapulco."