Mid-February remains a key time of year for Kentucky Derby hopefuls. Aspirants must soon be moving forward in any of the multitude of prep races, stepping up training to attain fitness for longer, more testing March and April Derby preps. Or, head for the exit ramp on the road to glory, May 4 at Churchill Downs.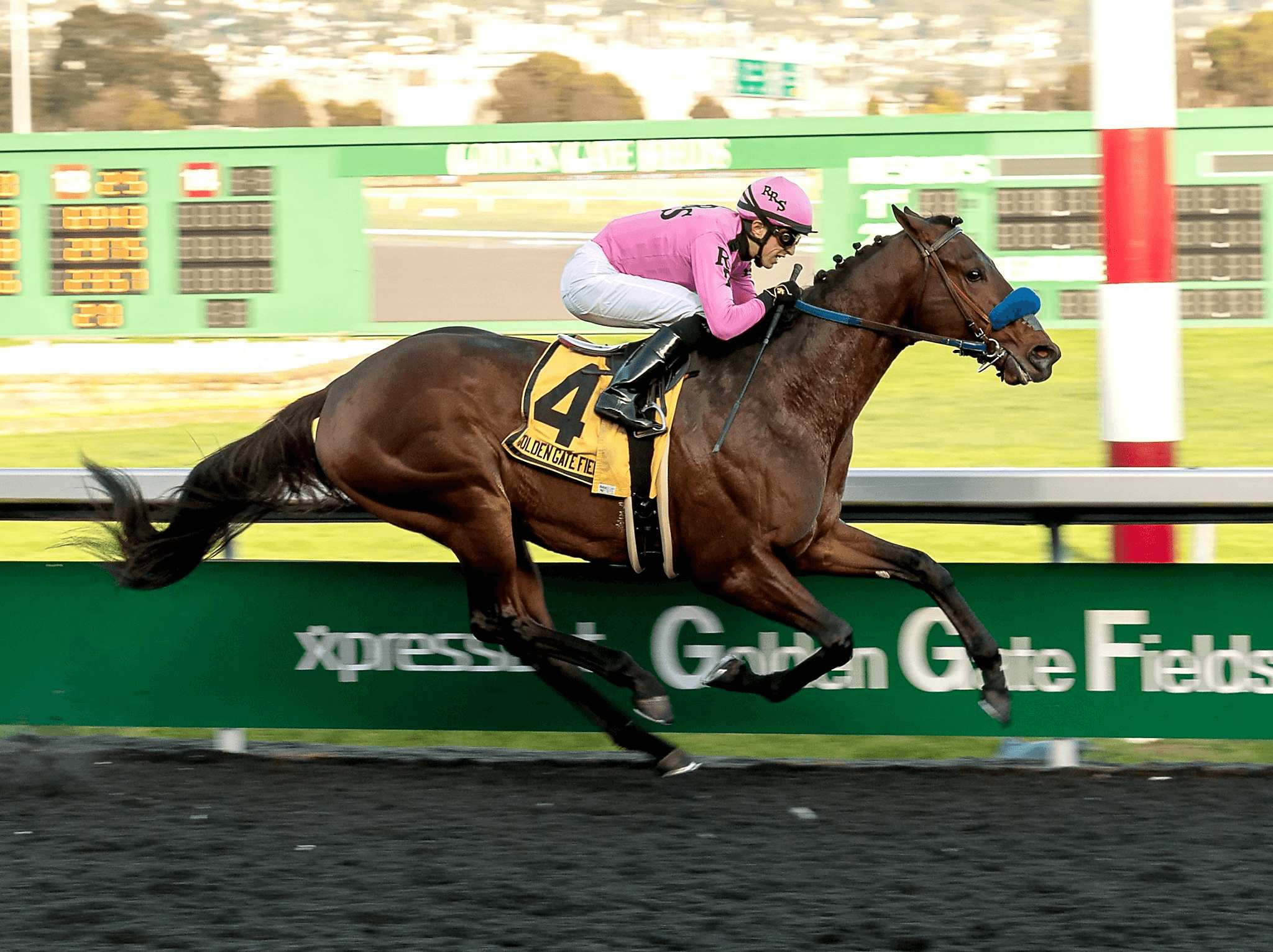 One horse moving nearer to the head of the three-year-old class is El Camino Real Derby gate-to-wire winner Anothertwistafate at Golden Gate, near San Francisco. Final time for the 1 1/8 mile event is 1:50.38 on the Golden Gate's synthetic surface.
New Derby Points Leader
Another is War of Will, the Risen Star Stakes victor from a difficult outside post in New Orleans. The final time: 1:44.59 for the 1 1/16 mile in the $400,000 race. War of Will now vaults up to the lead on the Kentucky Derby points leader board. He pockets 50 points for this win. For the complete points leader board click here.
The 20 top Kentucky Derby points earners have priority to enter the starting gate on Derby day.
A third is Southwest Stakes winner Super Steed, seen Monday in Arkansas at Oaklawn Park. Dismissed by nearly all bettors at odds of 62/1, the Larry Jones pupil grew up quickly. He did it by charging from well off the pace in a sustained rush up to the lead. Then, reporting home first under veteran local rider Terry Thompson by a 3/4 of a length margin in a full cast of eleven runners. The infield tote board may still be smoking from the explosive mutuels — $126.60-$39.80-$19.80. The $2.00 exacta with second place finisher Sueno netting a nifty $1189. Super Steed takes home the winner's share of the $500,000 purse and 10 Derby points.
The time of the 1 1/16 mile 2019 Southwest is 1:44.05 over a track rated fast. Next stop for Super Steed is likely to be the 1 1/16 mile, $1 million Rebel Stakes March 16 or the 1 1/8 mile, $1 million Arkansas Derby on April 13. Both races are at Oaklawn.
War of Will Unfazed by Outside Post
Trainer Mark Casse, is consistently showing supreme confidence in his good looking son of top turf sire War Front, by insisting an outside draw for War of Will is not an obstacle to victory. He's right.
War of Will — $4.00-$3.00-$2.80 — moved smartly from starting stall 13, cruising up near Gun It when that far outside starter unexpectedly broke quickly for an early lead. By establishing good forward position near the first turn, War of Will continued stalking the leader three wide approaching the far turn. Now in control by taking over with about 3/8th of a mile to go, War of Will holding safe under steady urging by jockey Tyler Gaffalione, posted a 2¼ length win over Country House.
He's now the likely odds-on favorite for the $1 million Louisiana Derby – 100-40-20-10 in the points program. New Orleans' signature horse race and major Kentucky Derby prep is set March 23 in the Big Easy. Casse says War of Will will be there.
Lone Speed Crushes at Golden Gate
In the less significant but far more intriguing $100,000 El Camino Real Derby, a 10-4-2-1 race on the Derby points schedule, Anothertwistafate ended up favored over Bob Baffert's Kingly. Kingly, was sent north from his Santa Anita base instead of east to the Fair Grounds, after drawing a poor post position in the Risen Star.
Anothertwistafate conditioner Blaine Wright and the bettors know the importance of lone speed with the winner being made the post time choice over morning line favorite Kingly.
Under confident handling by local jockey Juan Hernandez, the son of Scat Daddy – sire of 2018 Triple Crown winner Justify – was dispatched immediately to the lead. Easily clearing the rest of the field and then cruising home in front-running fashion, Anothertwistafate — $4.40-$2.60-$2.40 — was never seriously threatened by Kingly or anyone else. The victory margin, 7 lengths.
Betting on Fascination Factor
The fascination factor for Anothertwistafate stems from the fact that if he's Kentucky Derby bound, he'll likely soon be testing the vastly deeper waters at Santa Anita in Southern California or elsewhere to find out his true ability.
Some questions in need of answers are:
Can he make a showing in a Santa Anita Derby prep race worth enough points to gain a spot among the top 20 point earners to make the Derby starting gate?
Can he compete against considerably tougher competition in the form of one or more of Baffert's first stringers in a barn loaded with Derby hopefuls? Among them is likely to be undefeated Game Winner, the 2018 two-year-old champion.
Can he run his race on a natural dirt surface thoroughly dissimilar to the synthetic Golden Gate strip where he's three for three?
Will he ship out of state ducking the stiff Southern California contingent?