HBO debuted "Hard Knocks" featuring the Oakland Raiders. Of course, everyone wanted to know what happened to Antonio Brown's feet, while wondering what crazy things will fly out of head coach Jon Gruden's mouth. The big drama in Hard Knocks Episode 1  surrounded undrafted rookie DE Ronald Ollie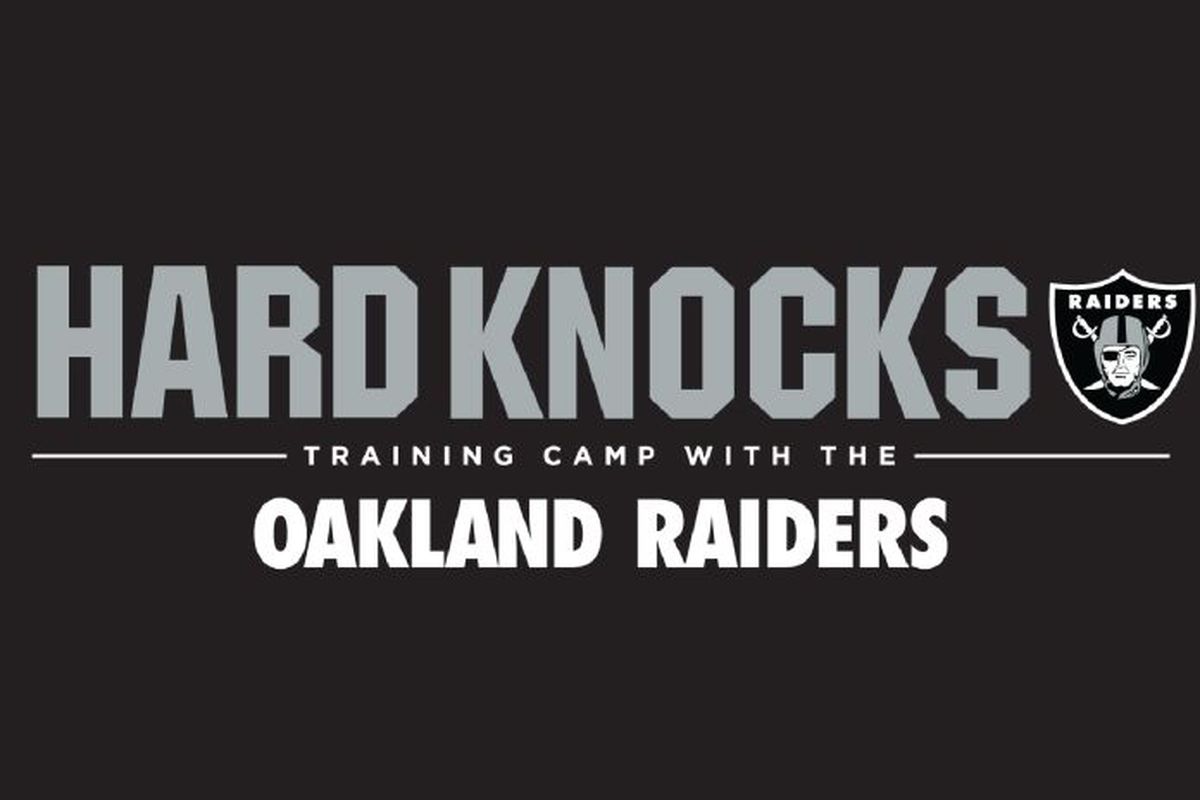 "Hard Knocks" went to wine country for the Raiders training camp in Napa California.
HBO is covering the Raiders as the team prepares for their final season in Oakland before moving to Las Vegas. It is also the second season with head coach Jon Gruden, who went 4-12 in his first season with the team.
The Raiders made a bold move in the offseason by acquiring Antonio Brown, who moves out west to a new team after a horrible break up with the Pittsburgh Steelers.
Chuckie Quotes, Ep. 1
Jon Gruden is a quotes machine. He shared a couple of gems in Episode 1.
"If you don't know what to do you won't play here."
"I'm really not into dreams anymore. I'm into f—–g nightmares," said Gruden. "You gotta end someone's dream. You gotta take someone's job. Gotta take someones's heart."
"We want to win and we want to win now."
"Let's get some of these f—-g guys out of here who don't want to play. If they're not going to listen to the trainer, who the hell will they listen to?"
"Guys from compliance. I had a nightmare. One of those guys were in my room watching me sleep."
What Happened to AB's Feet?
"Hard Knocks" did not reveal what exactly happened to AB's feet. They mentioned an injury, but kept its origins vague. Word on the street is that Antonio Brown suffered frostbite after a cryogenic mishap overseas in Europe.
Brown's feet are peeling and cracking, which has caused him issues in training camp.
"He's not ready to cut hard. He's unable to throttle back," said the head trainer.
It's one of those injuries that needs him to stay off his feet in order to heal, but it's impossible to stay away from the field if you're AB.
By the way, AB showed up to training camp in a hot air balloon. Congrats if you bet "hot air balloon" in your AB transportation prop bets.
Rookie Watch: Abram and Ollie
Safety Jonathan Abram, the Raiders first round pick, got the majority of screen time in Hard Knocks Episode #1. The Raiders drafted Abram with the #27 pick, which they acquired in the trade for Amari Cooper with the Dallas Cowboys.
Abram went a little overboard in one of his first practices. The enthusiastic rookies had to be reeled in by Gruden before any one got hurt. Abram also went horseback riding and learned how QB Derek Carr pronounces "salmon".
Undrafted rookie DT Ronald Ollie from East Mississippi Community College is most known for his role on Last Chance U. He had a chance to make his NFL dreams come true, but it did not work out.
"I can't go. It's my Achilles," Ollie said.
At that point, you could see his end in sight for Ollie.
"We're in the business of getting better," Gruden told reporters after cutting Ollie. "Ollie didn't participate much and when he did, we chose to go another direction."
"I refuse to babysit grown men," said D-Line coach before making the decision with Gruden to cut the kid.
Odds and Ends
The Raiders have a mantra, "Once a Raider, always a Raider." One of the legendary coaches, John Madden, appeared in a clip recorded in 2000. Madden explains the beauty and necessity of the "Seven-Man Sled" and the drill that teaches teamwork and continuity, while demonstrating the sheer force of the entire line.
"This is the basis of football," said Madden. "This is where it all begins. Everyone has to hit this sled at the same time or it doesn't work."
The Raiders also honored Cliff Branch, who had recently passed away.
In other random bits in Hard Knocks Episode 1, Richie Incognito got excited when food guru Guy Fieri showed up for training camp.