One week before several of his former Triple Crown trail rivals tackle the "Test of the Champion:" the Belmont Stakes, Emmanuel tackles his first turf test in Saturday's Grade 2 Pennine Ridge at Belmont Park.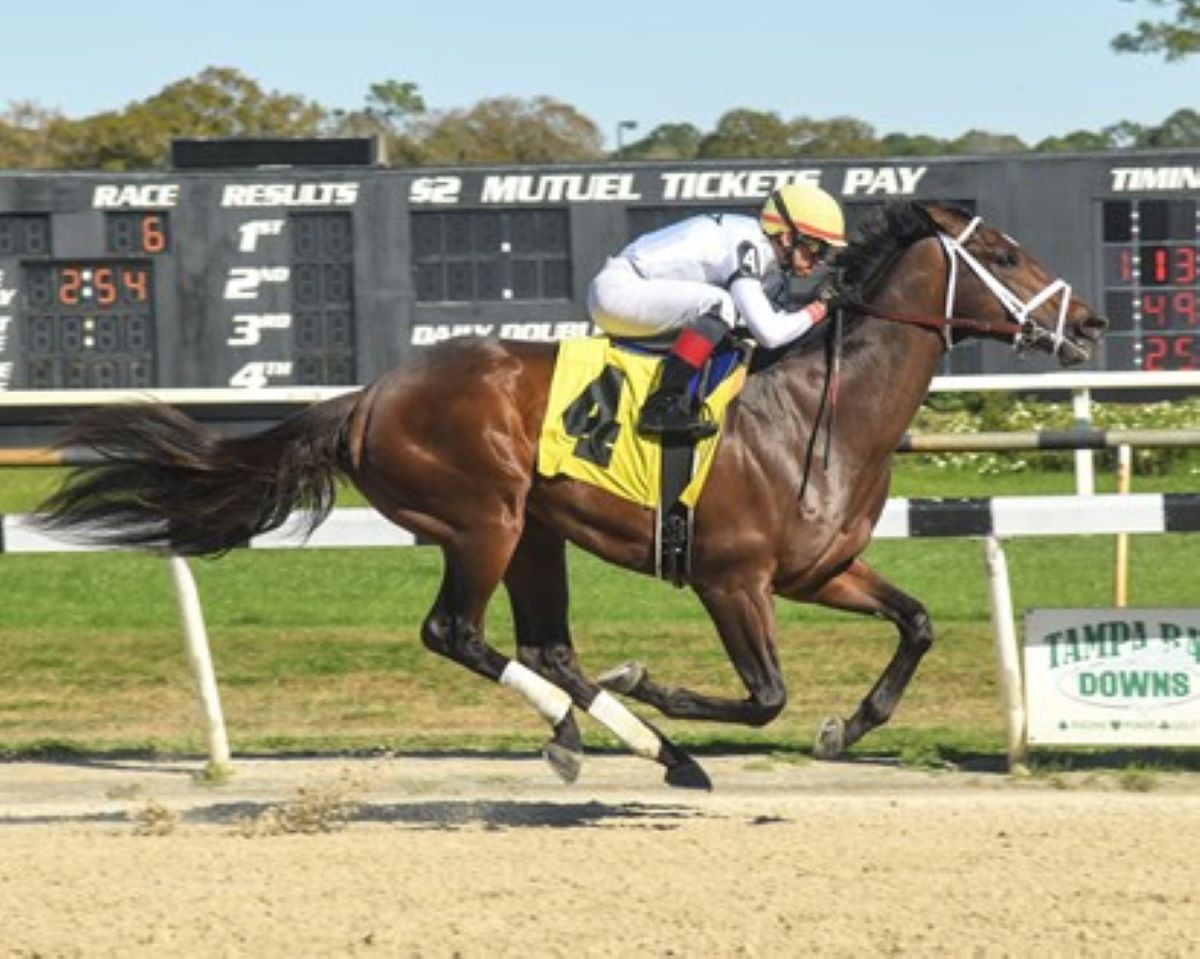 The 1 1/8-mile trek along Belmont Park's inner turf course serves as a key prep for the New York Racing Association's Turf Triple series. All three of those races offer $1 million purses, beginning with the Belmont Derby Invitational July 9 at Belmont Park.
In Emmanuel's case, the Pennine Ridge, the ninth of 10 races on Belmont Park's Saturday card, is a key test to see if the colt's future is a grassy one.
"He's got a lot of turf in his pedigree, so it's something that's been on the back of our minds," trainer Todd Pletcher told NYRA. "But he had been doing well enough on the dirt that we felt like we had to continue on the Derby trail. He ran a solid race in the Blue Grass. That form held up pretty well. But we want to see where he fits on the grass and open up some options with him."
Emmanuel was a one-time Derby future darling
The April 9 Grade 1 Blue Grass Stakes was one of Emmanuel's two stops on the Derby trail. After setting the early pace, he faded to third, 6 ¼ lengths behind Zandon and nearly four behind runner-up Smile Happy. A month earlier at Gulfstream Park, Emmanuel finished fourth in the Grade 2 Fountain of Youth, 5 ¼ lengths behind Simplification.
And yet, even without a win on the Derby trail, the More than Ready colt spent the entire winter and early spring on the first page of Derby future boards. In mid-March, Circa Sports made him the 10/1 co-favorite. On April 4, he was 14/1 at Circa and 18/1 at Caesars/William Hill. Even after Circa took him down on April 11, two days after that third in the Blue Grass, he was 35/1 on Churchill Downs' Kentucky Derby Future Wager pool.
But Emmanuel didn't have enough points to make the Derby. Pletcher was already looking ahead to those other options.
Can this front-runner transition to turf?
It will be interesting to see how Emmanuel's front-running style meshes with turf racing, which puts a premium on finishing kicks. Emmanuel's two victories came in his first two races: a 6 ¾-length blowout in a December maiden special weight at Gulfstream Park and a 4 ½-length score in an allowance optional-claimer at Tampa Bay Downs.
And both came from the front. Emmanuel led at every call in both races.
The Pennine Ridge will provide a good barometer, especially with a quality field that includes unbeaten Unanimous Consent and Napoleonic War. The two Chad Brown charges are a combined 5-for-6, with only Napoleonic War's troubled fourth spoiling the record.
Breezes promise potential
So Emmanuel is playing turf catch-up. Pletcher put him through two breezes on Belmont Park's inner turf course. The first on May 22 produced a five-furlong bullet in 1:02.05. That was the fastest of 14 at that distance. The second was a 48-second, four-furlong jaunt a week later. That was fourth of 19 at that distance.
"He's had two breezes now over the course. I thought the one yesterday (Sunday, May 29) was particularly good," Pletcher said.