After promising the Cleveland Browns he would stay out of trouble, it appears running back Kareem Hunt is back in hot water. The 23-year-old was seen outside a Cleveland nightclub allegedly in an altercation with another man.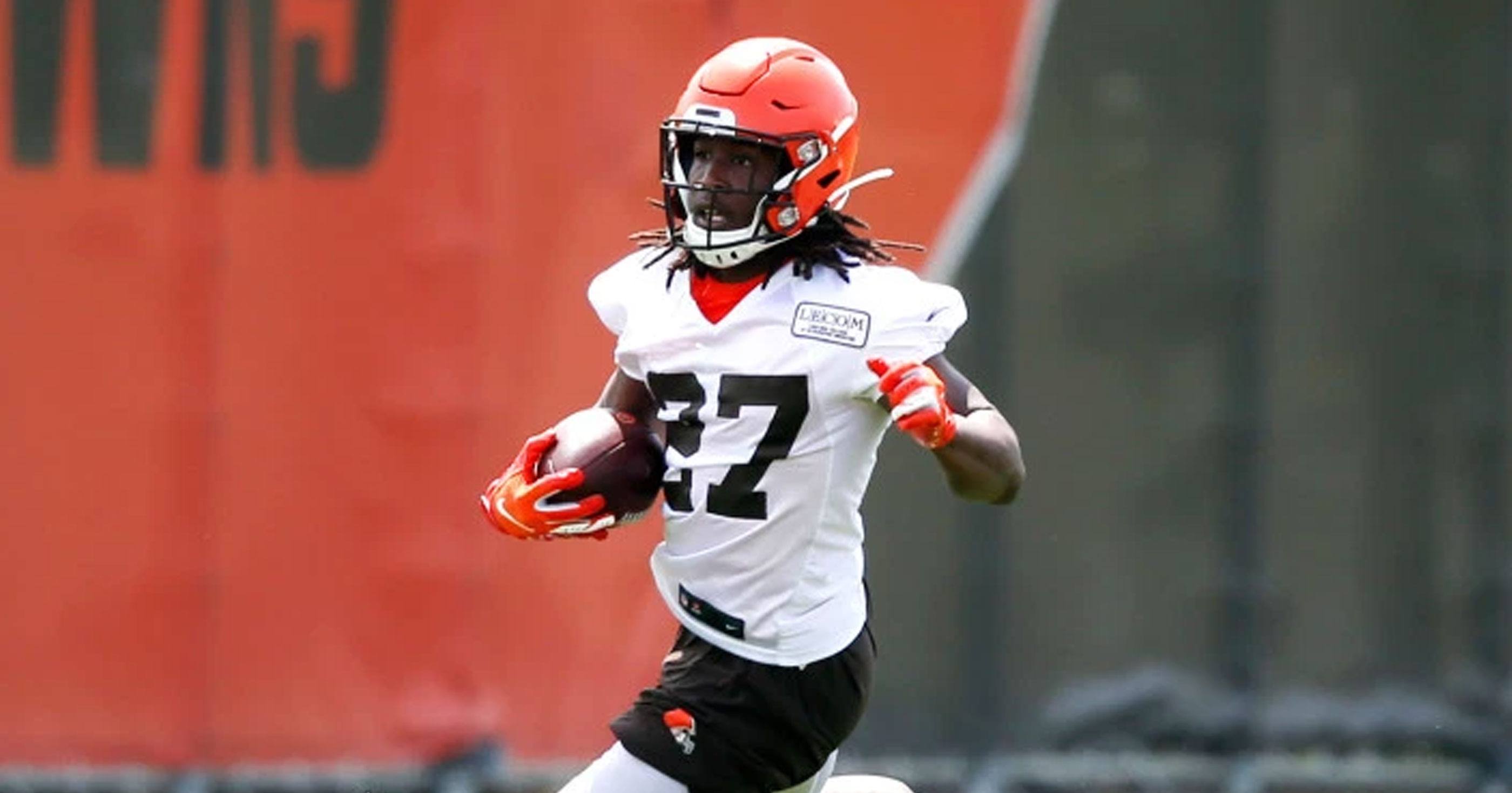 TMZ posted a video on its website showing Hunt and a police officer. What is being discussed, however, is not clear. One witness said that it appeared Hunt was in a fight with a friend, but said they couldn't be sure if it was real, or just fooling around.
Cleveland.com had a story on its website that "small argument" between Hunt and his friends, which was confirmed by the Barley House bar owner based on comments by his staff.
Browns officials were informed about the Saturday night incident, and have reportedly talked to Hunt. The team's general manager, John Dorsey, said when the team signed Hunt that there would be a zero policy.
Camera Not Hunt's Friend
It was another taped episode that ended Hunt's career with the team that drafted him. Hotel security videotaped Hunt shoving and kicking a woman in the hallway of a Cleveland hotel in February 2018.
When questioned about the incident, Hunt apparently lied to the Chiefs management about it. After the tape became public last December, the team immediately waived Hunt.
Hunt said in May that he felt he didn't deceive the Chiefs, but was ready to move on with his new team.
"I didn't really lie," Hunt said. "I just told them what I knew at the time, and when the video came out, it was me seeing it too for the first time again, it was so long ago. They felt like I lied to them. That's all right. I didn't tell them everything, so yeah. I really take it. I kind of did."
Drafted in 2017, Hunt was the league's leading rusher as a rookie, recording 1,327 yards. Last year through 11 games he had 824 yards and seven touchdowns.
"It's not a good feeling," Hunt said.  "It feels like you let everybody down. I felt that and I definitely don't want to go back to that place again. I'm always a person who loves seeing people happy."
New Chance, Same Result?
In February, Dorsey decided to give the player he drafted, when he was with Kansas City, another chance. Dorsey laid down a strict set of conditions for Hunt, including getting counseling and speaking to schools about staying out of trouble.
"My relationship and interaction with Kareem since 2016 in college was an important part of this decision-making process but we then did extensive due diligence with many individuals, including clinical professionals, to have a better understanding of the person he is today and whether it was prudent to sign him," Dorsey said. "There were two important factors: one is that Kareem took full responsibility for his egregious actions and showed true remorse and secondly, just as importantly, he is undergoing and is committed to necessary professional treatment and a plan that has been clearly laid out."
Hunt, who is suspended for the first eight games of the 2019 season, said he intends on keeping his promise.
"I've got to earn everybody's trust in the whole organization," Hunt said. "I'm not willing to mess that up. I'm just taking it very seriously."