The Dallas Cowboys (6-5) will look to ease the pressure on head coach Jason Garrett with a marquee win as they host the Buffalo Bills (8-3) for the middle game of the Thanksgiving NFL slate.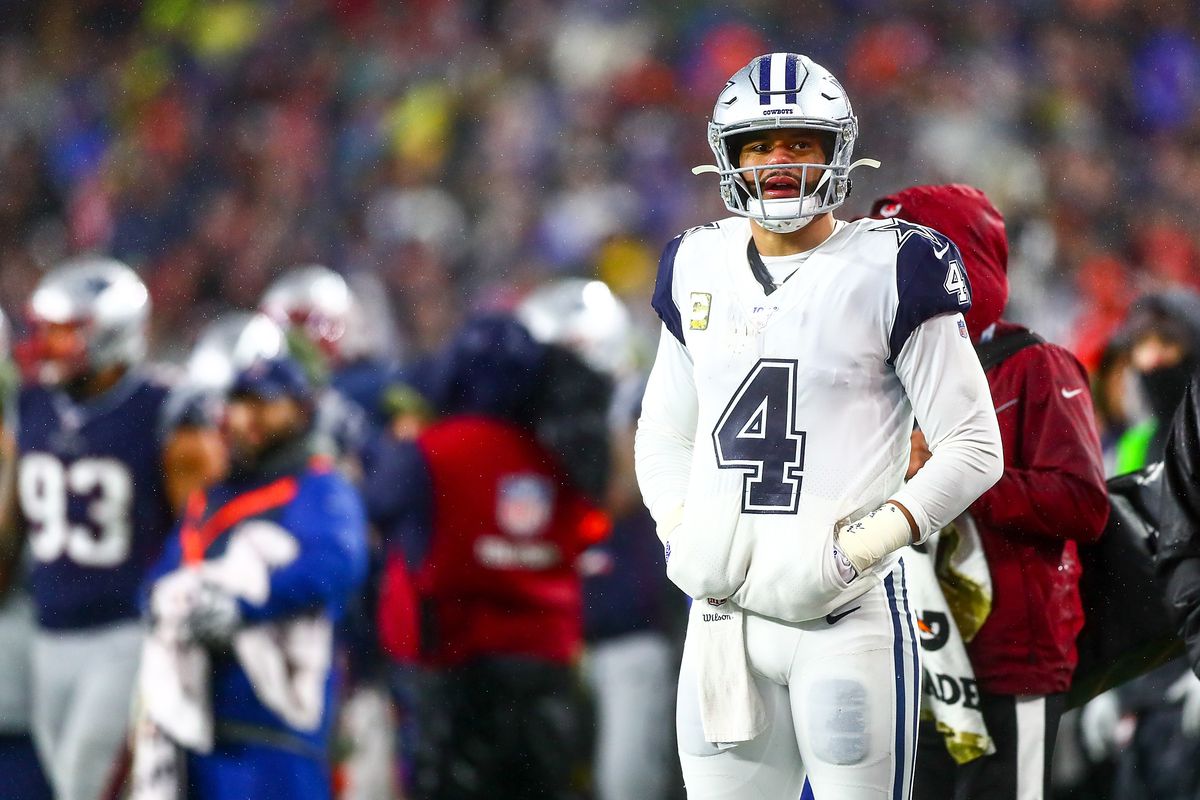 Dallas comes into the game as a 6.5-point favorite, according to FanDuel Sportsbook, but that doesn't reflect the atmosphere surrounding these two teams heading into the holiday matchup.
Jerry Jones Frustrated with Cowboys, Coaching Staff
The Cowboys came into the season looking like a Super Bowl contender, then backed that up with a 3-0 start. Since then, Dallas has struggled, culminating in a frustrating 13-9 loss at New England last week that left owner Jerry Jones angry with Garrett and the rest of the coaching staff.
Some questioned Garrett's decision to kick a field goal with six minutes left in the game, which only served to cut the Patriots lead to four. Dallas would get the ball back with a chance to win, which helped vindicate Garrett's choice, but the offense failed to score.
Jones' frustrated seems to be more general, however. Given the talent level of the Dallas roster, expectations were high. While they lead the NFL East by a game over the Philadelphia Eagles, the Cowboys have yet to beat a team with a winning record.
"Disappointed is not the word," Jones said on his weekly radio show. "There's no question that we were given an opportunity; there were things we could have taken advantage of."
While Jones has been harsh in his criticism, many Cowboys players say his feelings are warranted.
"He wants to win. He expects to win. He feels like he's put a great team together, which he has, and we haven't played to our expectations of where we should be," tight end Jason Witten told the Fort Worth Star-Telegram. "He's been around a lot of great football and knows what he wants it to look like."
Buffalo Closing in on Playoff Berth
Buffalo, on the other hand, has been one of the biggest positive surprises of the NFL season. While they are two games back of the 10-1 Patriots in the AFC East, they have a two-game lead in the race for a wild card position.
Despite that success, there isn't a lot of belief in the Bills as a Super Bowl contender. Buffalo is listed as a +7500 longshot to win a title this season, far behind even the Cowboys (+2500), let alone leading contenders like the Patriots (+300) and the Baltimore Ravens (+340).
Bills head coach Sean McDermott thinks that a win on Thanksgiving could make outsiders start believing in his team.
"I'd say it's an opportunity for us to take a step, another step this season as a football team," McDermott told reporters. "So, it's important…getting rest and prioritizing what and how we want to do things this week and also being grateful for Thanksgiving and all that we've been blessed with as well."
The Cowboys are 31-19-1 all-time in Thanksgiving games, and are a traditional host for the holiday. The Bills haven't played on Thanksgiving since 1994, and have an all-time record of 3-4-1 in games played on the holiday.