After four seasons at the helm, the Chicago Bears fired former NFL Coach of the Year Matt Nagy. The Bears also relieved general manager Ryan Pace from his duties after seven seasons as their GM.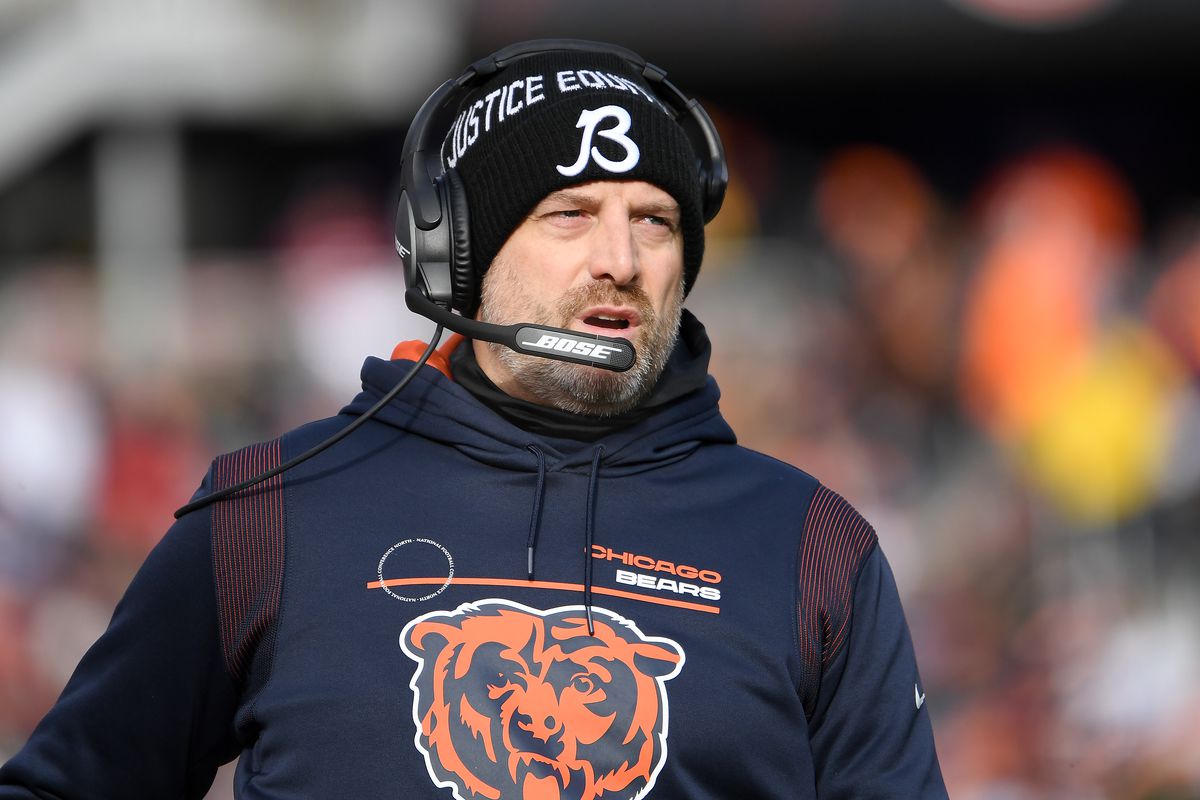 The Bears went 6-11 this season and failed to make a legitimate postseason run. They had a simmering quarterbacks controversy between veterans Nick Foles and Andy Dalton, along with highly-touted draft pick Justin Fields.
Nagy went 34-31 as the Bears head coach before they fired him for progressively getting worse each season. Nagy went 12-4 in his first season with the Bears in 2018 as a rookie head coach and won the NFL Head Coach of the Year award. The Bears won the division, but lost in the NFC wild-card round.
After going 8-8 in back-to-back seasons in 2019 and 2020, the Bears still backdoored a wild-card berth last season. The Bears were eliminated in the wild card, and Nagy went 0-2 in two playoff appearances.
Nagy made a name for himself in the Andy Reid coaching tree. He served as the offensive coordinator with the Kansas City Chiefs for two seasons in 2016 and 2017 before he took his first head coaching job with the Bears in 2018.
Who Will Coach Da Bears?
The Bears will now scramble to find a new general manager and new head coach. Jim Harbaugh has been mentioned as a potential replacement for Nagy. Harbaugh currently coaches in college with the Michigan Wolverines, but he's the ex-head coach of the San Francisco 49ers and told his players that he'd listen to any NFL head coaching offers.
If the Bears want to poach another Big Ten head coach, there's always Pat Fitzgerald in nearby Evanston. Fitzgerald is beloved at Northwestern and has indicated he'd like to remain coaching in the collegiate ranks.
The Bears have always been a defensively-minded team, so they could be interested in Todd Bowles, Leslie Frazier, Vic Fangio, or Mike Zimmer. It would be weird if Zimmer took over, considering the Vikings just fired him and he coached for an NFC North division foe. Frazier, the DC from the Buffalo Bills, had a stint as the Vikings head coach almost a decade ago.
if the Bears want an offensive-minded head coach, then they could try to tap another Reid disciple with current Kansas City offensive coordinator Eric Bienemy. Bill O'Brien, the Houston Texans' former head coach also comes to mind. O'Brien is currently the OC under Nick Saban at Alabama, but he's on the shortlist of candidates to take over the head coaching vacancy with the Jacksonville Jaguars.